Who would've thought that a harmless comedy in 2003- a time where cheesy romantic flicks were flooding Bollywood and fans- would sweep fans off their feet? But then, not every movie was or can be like Munnabhai M.B.B.S.? Right? Not every film can power itself only on comic performances and heart touching acting unless it has a Bollywood biggie like Sanjay Dutt.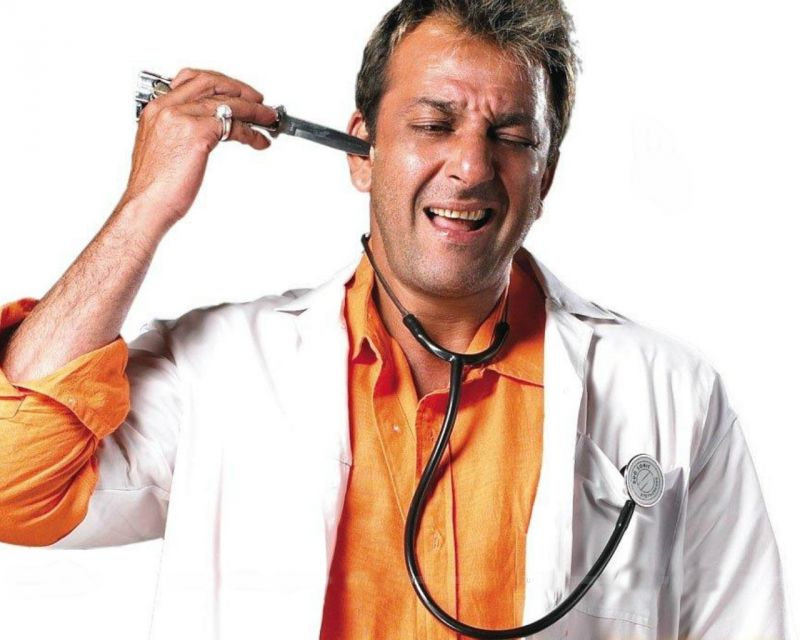 If 2003's Munnabhai M.B.B.S. was a phenomenal success, pushing fans to the edge of their seats and often, on the floor through that onslaught of humour then in 2006 came Lage Raho Munnabhai. As if Munnabhai and Circuit's avid chemistry and bro-code weren't enough to light up a madhouse, one saw them join forces with Bapu, aka Mahatma Gandhi. Circuit was mad as hell, Sanjay Dutt's Munnabhai fell in love, yet again and even gave up bashing goons and breaking bones.
There was wisdom, teary-eyes and, endlessly entertaining comic punches and some Gandhigiri until it all vanished. Upon initial talks about a third instalment to the legendary Munnabhai franchise, fans were left bereft of further drama and fun, of course. Then suddenly all news of Rajkumar Hirani and Sanjay Dutt coming together for a much-awaited third Munnabhai flick vanished into thin air. But hold on, good news- it seems- is finally around the corner.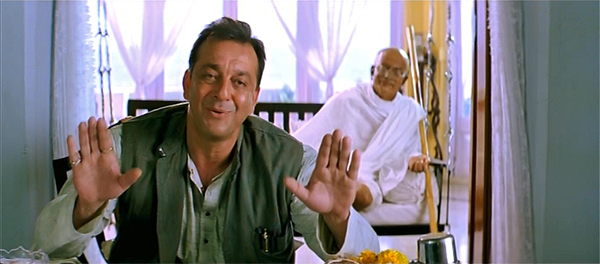 As it turns out, Sanjay Dutt and Rajkumar Hirani, the latter, a revered name in the film fraternity, respected for for milestones such as 3 Idiots, have come together finally and if news is an indication then a brand new Munnabhai flick is around the corner. The dynamic duo are set to wrap their brains and creative energies together and have announced yet another and who knows- finally the film we all awaited- Munnabhai flick.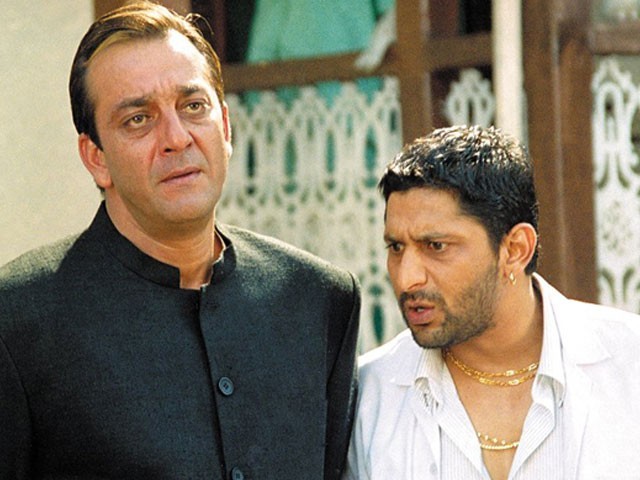 Interestingly, the announcement came about on October 2, which we all know is the day of the 'Father of the Nation'. What one keenly waits would be the kind of goody stack that Sanjay Dutt- popularly hailed as Sanju Baba- is sitting on. It almost seems that with Bhoomi finding critical reception and the keenly-awaited Sanjay Dutt biopic (with Ranbir in titular role) yet to release- the news about a third Munnabhai film is mega good news for fans and admirers alike. Now, don't keep us waiting Sanju Baba. Screens and theatres can't wait to see you back with a Jaadu ki Jhappi!