Padmavati controversy is taking a new turn every day. After the protesters tried their level best to ban the release and failed, they are leaving no opportunity to show their rage and prove their clueless point. From threatening the director Sanjay Leela Bhansali and cast; Deepika Padukone, Shahid Kapoor and Ranveer Singh to burning their effigies. Announcing reward for their body parts to put up a price for their death, they have surpasses the limit of hypocrisy and hit a new low.
Not to forget the main protestors were the members of Karni Sena and now they have found another target to continue the Padmavati controversy.
Apparently Samajwadi Party leader Mulayam Singh Yadav's daughter-in-law, Aparna Yadav danced to a Padmavati's song, Ghoomar at a family function and the video made Karni Sena go from 0 to 100 on anger meter.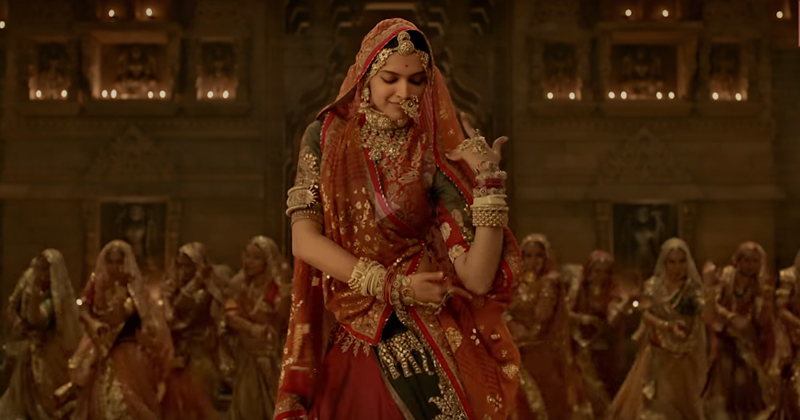 Aparna gave a graceful performance on her brother's engagement celebrations, dressed in red lehenga with few other ladies. It was a moment of joy for them, however, Padmavati's protesters found a way to make a connection between Padmavati and Aparna and made a huge fuss.
The chief of Karni Sena Lokendra Singh Kalvi expressed his anger over Aparna's performance. He holds this performance as disrespect of their protest and Aparna is a Rajput.
He stated, "WE ARE FIGHTING FOR OUR CAUSE. BEING A RAJPUT SHE IS DANCING ON SUCH SONGS WITHOUT CARING FOR THE SENTIMENTS OF RAJPUT. WE WILL SEND THE ORIGINAL GHOOMAR SONG AND OTHER RAJASTHANI FOLK SONGS IF THEY LIKE IT SO MUCH".
https://www.youtube.com/watch?v=_fEejHzErGE
However, Aparna's father, UP Information Commissioner Arvind Singh Bisht came forward in her support and stated, "WE HAVE NO INTEREST IN ANY FILM OR ANY SCANDAL AROUND IT. AT THESE PRIVATE WEDDING FUNCTIONS, PEOPLE OFTEN DANCE TO FOLK SONGS AND FILM SONGS. THAT WAS THE SPIRIT IN WHICH SHE DANCED".
It is clear that Karni Sena has no strong grounds to state their point as they haven't watched the movie and it has been already cleared that there isn't a romantic scene between Ranveer and Deepika.
Perhaps they should wait and watch the movie first before they accuse that Padmavati is disgracing their history.
As for you if you are over this trivial facade already then how about watching Ghoomar one more time?
Deepika looks so graceful, isn't it?
30 November 2017
Avni S. Singh