Bollywood and magazines have always been into a forever together relationship and getting featured on the cover of a highly reputed magazine is still a big deal. Believe it or not but back then in 60's, the actress would consider it an honor to be on the cover page of a magazine and as Sanskari as they look on the T.V. screen, you will be blown to see that most of them were featured in completely different bold Avatar.
When we see an actress posing nude for a magazine now, it gets controversial every time and we still don't get that why people make such a big fuss out it because Indian actresses have always been bold and beautiful. Don't believe me?
Check Out These 10 Bollywood Magazine Cover That Will Make You Believe That Nothing Has Changed:
1. Sharmila Tagore was captured by Dhiraj Chawda, for the cover of Filmfare in 1966. Back then, people were so scandalized to see her in a bikini that it was discussed in a session of Parliament. ( Duh Huh! As If They Could Undo It).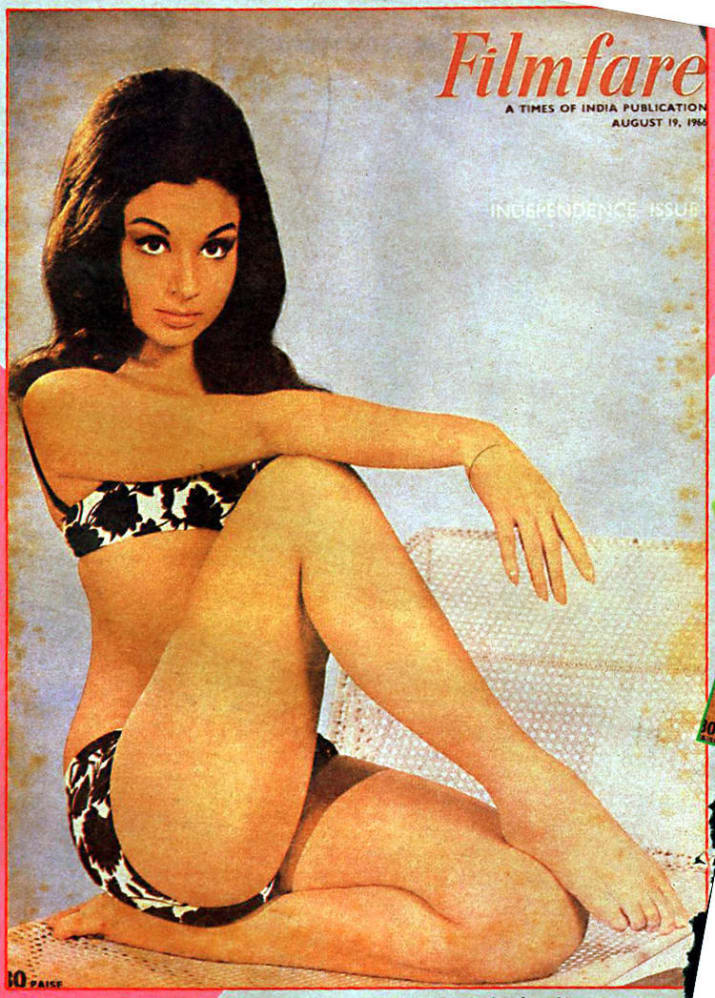 2. When Rekha was featured on the cover of Film Mirror in 1978. People were shocked to see her pose nude. ( She look sexy as hell though)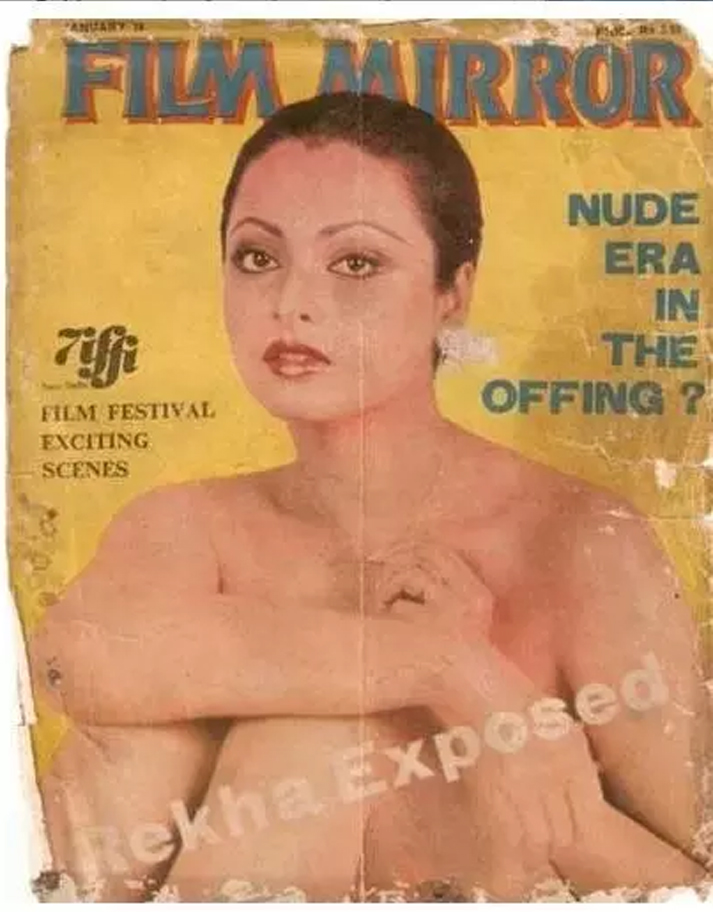 3. Mamta Kulkarni's topless pose for the cover of Stardust in 1993 became a big controversy but it also made her a huge sensation. It was so unacceptable for people that she was arrested, charged and fined Rs. 15,000 for it about seven years later.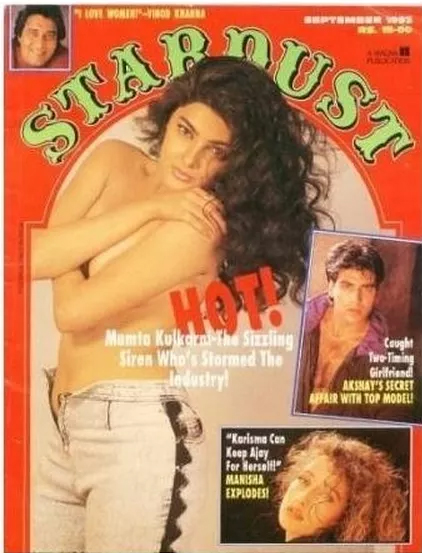 4. Pooja Bhatt's no clothes but only body paint cover for Movie in 1993 made her a topic for many discussions and controversies.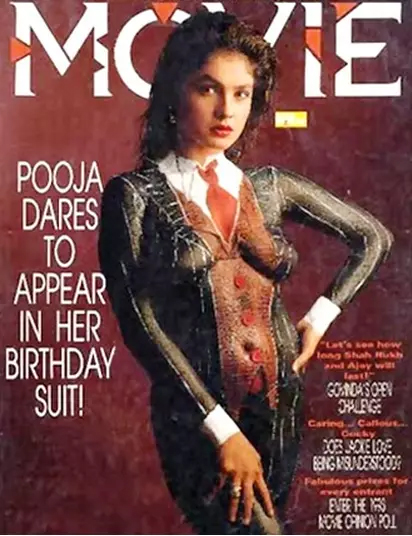 5. Rekha and Kajol posed naked in a single sweater together for the cover of Cine Blitz in 1996 and it blew people's mind.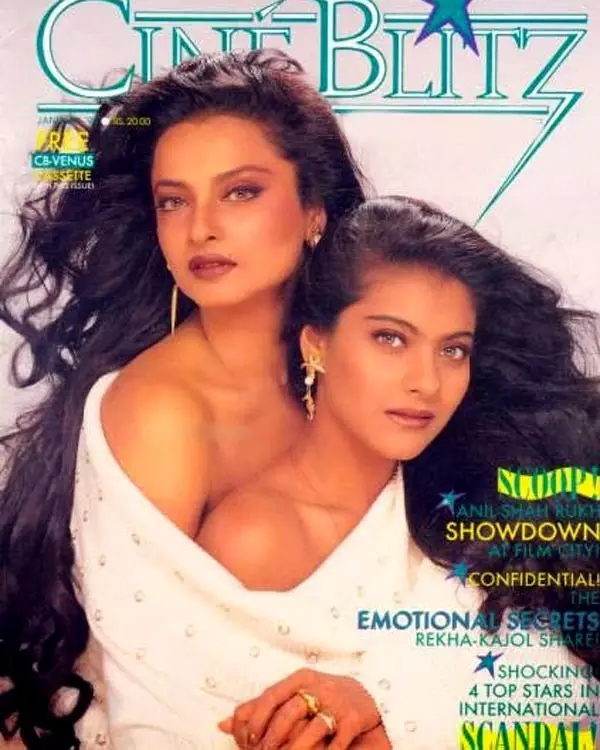 6. Kangana Ranaut's cover for Stardust in 2007 was a special edition titled "naked truths", and looks like the photographer and Kangana both took it way too seriously.
7. Vidya Balan was always bold and beautiful but when she posed for the cover of FHM in 2010 where she wore a saree but the blouse was missing, she defined stunning in a new way. Although, it was a backshot, but, it still attracted a lot of unwelcome comments.
8. In 2011, Mallika Sherawat was the talk of the town as because of her then upcoming movie Hisss and for the cover of FHM, she donned nothing but a necklace to cover her torso.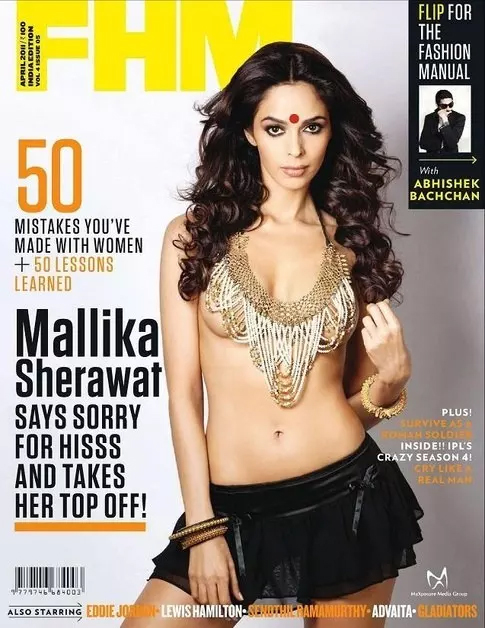 9. Pakistani Actress Veena Malik created a huge controversy in when she posed for two covers with a controversial tattoo mocking Pakistani intelligence agencies, not to ignore that both the cover were nude.
10. Sunny Leone wasn't welcomed as warmly as she expected when she decided to break all stereotypes and became a mainstream Bollywood actress from an adult star but her topless shoot for FHM in 2012 was simply hot.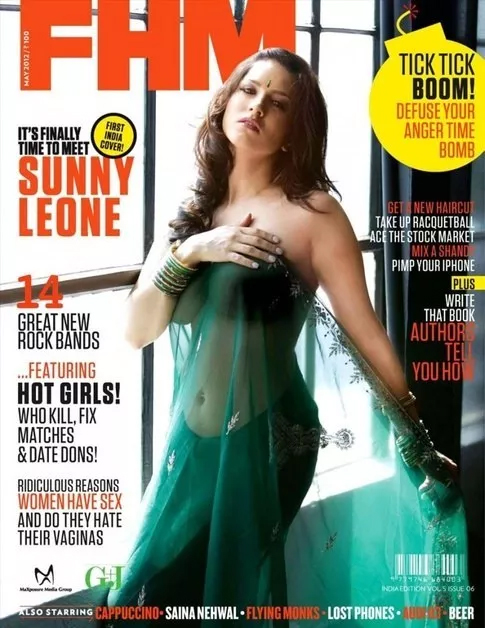 So basically, nude cover shots and controversies have always been the part of the Bollywood but because it's the 21st century and a naked body isn't a shocking element anymore, we really need to get over it.
25 May 2017
Avni S. Singh