Saif Ali Khan is one of the Khans in Hindi cinema whose real potential as an actor is rarely tapped. He has given some real masala movies in the 90s and early 00s, however, with time his name has dissolved in the background score of the movie industry. But then, once in awhile, he comes out with movies that blow the audiences away, without any exaggeration. From Langda Tyagi in Omkara to Cyrus in Being Cyrus, there are performances by Saif that can easily make him win any acting award, out there (and not buy them).
There's another movie that would very soon add to the list of greats by our Pataudi of Bollywood – Kaalakaandi.
The Kaalakaandi trailer was finally released by Zee Music Company on Wednesday evening and it's blowing everyone's mind. This 2.22-minute trailer would take you on an adventure you'll cherish for life if nothing else. Kaalakaandi trailer is quirky, dark and almost everything that we don't see in Bollywood movies, which is like a breath of fresh air we all were dying for.
Kaalakaandi is a story of six characters from across Mumbai and it explores the city's dark, neglected underbelly. Apart from the distinct personalities of these six characters, the movie explores the strange conflicts they all had to go through, over the course of one crazy-crazy night. The movie has drugs, alcohols, sex and everything in between.
The Kaalakaandi trailer opens up with Saif Ali Khan – a posh corporate job kinda guy – finding out that he has stomach cancer, even after being away from anything that can even remotely alternate into cancer. What follows this is an utter mayhem that Saif goes through, after a being given a free pass to do whatever he fancies by his doctor.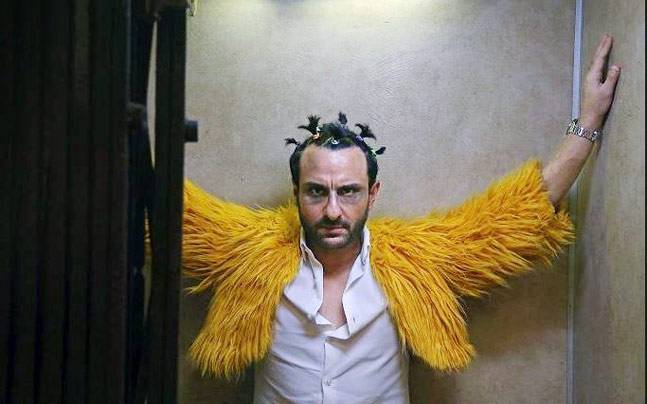 Kaalakaandi shows hope, greed, love, lust, and everything crazy.
Kaalakaandi trailer: Watch The Video Here:
https://www.youtube.com/watch?v=RsfUZe606LQ
Kaalakaandi is directed and written by Akshat Verma who has previously worked on Delhi Belly and one can just spot the similarities between the two. As a director and writer, Akshat Verma is known for not holding himself back, and the same is pretty evident in the first 10 seconds of the trailer.
Apart from Saif Ali Khan, Kaalakaandi has an ensemble that can only be considered perfect for this kooky comedy. The movie has, Vijay Raaz, Deepak Dobriyal, Shobita Dhulipala, Kunaal Roy Kapur, Isha Talwar, Shenaz Treasurywala, Nary Singh & Akshay Oberoi.
Earlier, Kaalakaandi release was speculated to be limited to Netflix, however, the trailer has put an end to all the conjectures and has revealed the release date – January 12. We indeed would have a crazy start to 2018.
Jyotsna Amla