Sanjay Leela Bhansali is one director who is known for his movies and the grandeur that it carries and it has been like this for forever. The same magic is going to be weaved soon and his newest project is called Inshallah. Yes, the excitement for each and every Sanjay Leela Bhansali film is always high but this time there are more than one reasons for it.
For starters, Inshallah will make the reunion of one of the most beloved actor-director duo and that is Salman Khan and Sanjay Leela Bhansali. This will be their first project after 20 years, i.e. after the release of Hum Dil De Chuke Sanam which was a mega success among the viewers and on the box office. Fans have been waiting for this reunion for a long time since it has been on the cards for a brief time but always fell through at the end moment. Secondly, there is another actor on the project who has never worked with SLB but has always dreamt of something like this to happen to her and that is none other than – Alia Bhatt.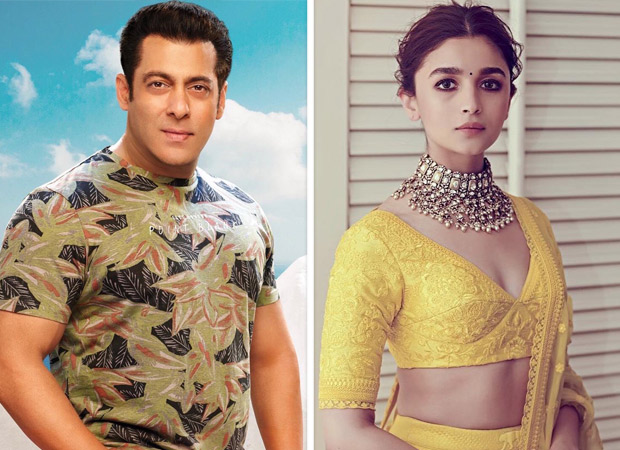 Both the actors recently broke the news on their social media and their fans have gone into a frenzy.

Apart from Sanjay Leela Bhansali's decision to broaden his horizon and finally move ahead from his beloved Jodi, aka Deepika Padukone and Ranveer Singh, the film is also special because it carries a very unlikely pairing. One can't even expect these two come together for a romantic love story, and while we are not sure whether or not Inshallah is going to be a romance filled project, the CEO of Bhansali films hinted it to be.
Earlier this year, CEO of Bhansali production, Prerna Singh said in a statement, "Sanjay Leela Bhansali puts all speculations to rest as he announces his next directorial. The magic of Hum Dil De Chuke Sanam was missed by fans for 20 years and left them waiting for the director-actor to reunite. After Hum Dil De Chuke Sanam, Sanjay Leela Bhansali and Salman Khan come together in a love story."
Apart from this, while talking about the project in her tweet, Alia shared how working with Sanjay Leela Bhansali was a dream of Alia ever since she was just 9 years old.
As for the work that the leading Jodi of Inshallah is doing currently includes Salman Khan's much talked about Bharat which is scheduled to be released on Eid this year. Whereas, Alia has quiet few projects lined up. Kalank will be the first one to open this year and has been scheduled to release on April 17th. Apart from Kalank, Alia has SS Rajamouli's magnum opus RRR, Takht, Brahmastra and Sadak 2. All of these lined up projects state just one thing, 2019 and 2020 is Alia's year and no one can change that.
Jyotsna Amla