Padman is one of the most awaited releases of early 2018 and with such an amazing trailer, viewers are even more excited about the next Akshay Kumar starrer.
The song has been titled 'Hu Ba Hu' and it shows the similarities between the two characters, i.e. Akshay Kumar and Sonam Kapoor's nature. The song takes us on a journey of Lakshmikanth (Akshay Kapoor) finding a friend in Rhea (Sonam Kapoor) whose work is to teach Lakshmikanth English. From the visuals of the song, it seems, the teacher-student duo who have a 'hu ba hu' heart are attracted to each other while making women understand the importance of sanitary napkins.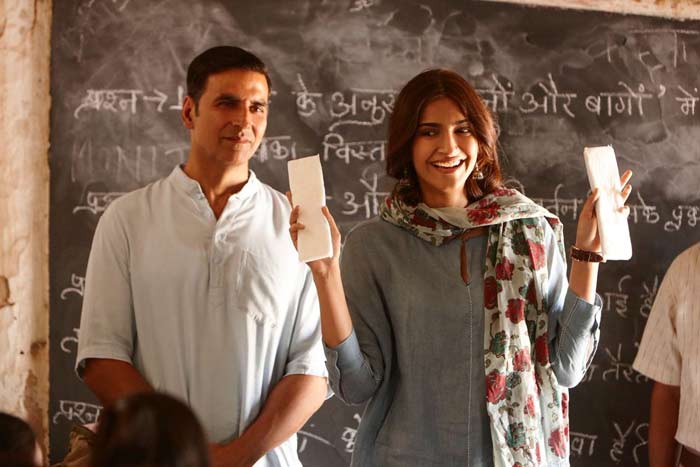 Now, whether it is the simple admiration of innocence between the two characters or something else, will only be known on January 26, when the film hits theatres.
Hu Ba Hu: Padman: Watch The Video Here:
Amit Trivedi once again spills his charm through this melodious track that he has been sung and composed by him only. The lyrics of Hu Ba Hu are penned by Kausar Munir.
Padman is directed by R Balki and produced by Twinkle Khanna, with leads including Akshay Kumar, Radhika Apte, and Sonam Kapoor. The movie will face a clash with Neeraj Pandey's Aiyaary starring Sidharth Malhotra and Manoj Bajpayee.
Jyotsna Amla