Bollywood may not have been this beautiful canvass of creativity had Rajasthan not added some colours to it.
India's largest state is an enigma of sorts.
With its spacious castles, rustic forts, gigantic mahals and, heritage havelis, Rajasthan charms as much as it compels a visitor to revisit it.
In the annals of tourism, Rajasthan shall always occupy a special place for writers, travellers, foodies and, culture-vultures. They say one cannot discover the beauty of India without touching upon the mesmerising beauty of this pearl in Western India.
The all-encompassing beauty of this desert-heartland has often truly arisen thanks to the creative vision of few films shot in Rajasthan.
That said, let us look at some films shot in Rajasthan that helped catapult this charming states to the attention of the intrepid traveller
1. Lamhe
One of the most important pieces of cinema from the perspective of acting and screenplay, to this day, Lamhe remains as one of the underrated masterpieces of Yash Chopra. In fact, so admired is this nineties epic starring Anil Kapoor and the late-great Sridevi, that one may never forget the hauntingly beautiful soundtrack coupled with the moving emotional performances essayed by the film's star-cast.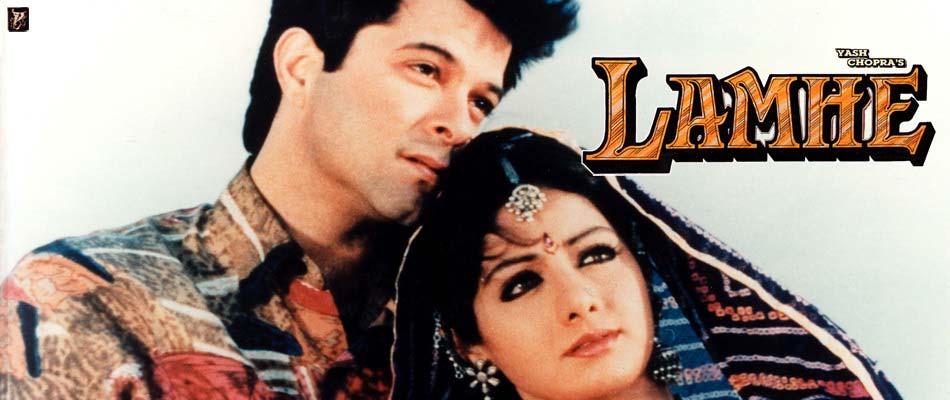 When you take the above and depict it against the captivating background of Rajasthan, the end product is likely to absorb the moviegoer. And that is what got the best out of Lamhe, a film about budding romance, loss of love, and the eventual triumph of love against conventional odds, familial bonds and the passages of time.
How Lamhe brought out the best in Rajasthan: lovers of folk-songs and admirers of classical music would always remember Sridevi's enchanting dance to "Morni Baaga Ma Bole" shot in the night beauty of Rajasthan's Jaisalmer, a place one simply cannot avoid given its wide-eyed charm.
2. Nanhe Jaisalmer
There have been action movies by Bobby Deol and there have been romantic dramas starring Bobby Deol.
But few films have gone on to touch the emotional chord starring the handsome Deol amid an emotional saga marked by the 'coming of age' tale of a passionate young boy the way Nanhe Jaisalmer did.
Even as Nanhe Jaisalmer- shot across the deserted beauty of Jaisalmer captured the charm and thrill of being in one of India's most-talked-about tourist destinations- the ultimate box-office collections of this flick didn't respect the effort with which it was shot.
How Nanhe Jaisalmer brought out the best in Rajasthan: the moving song sequences shot in the palatial ruins and the funny chemistry between Bobby Deol, playing a superstar in the flick and his protege, a young fan besotted by Bobby's on-screen avatar amid the sandy beauty of Rajasthan made for some inspiring cinematography.
3. Dhanak
It suffices to say, there are films and then there's cinema produced by a certain Nagesh Kukunoor, from the Rockford fame.
One of Bollywood's greatest problems, over the years, has been that it often turns a blind eye on movies that are powered by some strong cinematography and a powerful subject-driven narrative.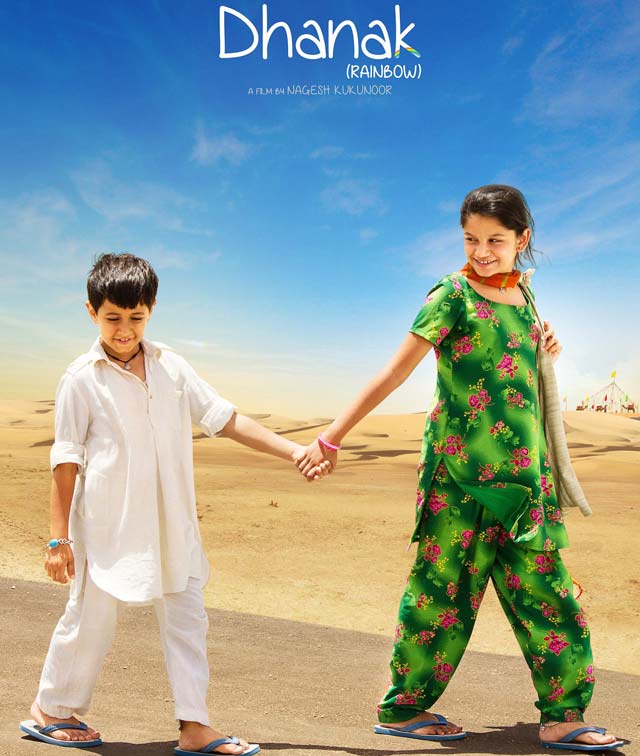 To that extent, Dhanak, the emotional story of a young brother and sister duo from a Rajasthan village, woven around an emotional roller-coaster journey of the visually-impaired little boy brought out the quintessential beauty of Rajasthan the same way it captured the duo's triumph against all odds.
How Dhanak brought out the best in Rajasthan: The journey as undertaken by Dhanak's young lead-cast across the sandy terrains of Rajasthan with the sister accompanying her young film-loving brother on way to the latter's eye-surgery essayed Rajasthan's vivid beauty in an earnest charm.
4. Dor
"Ye Hausla Kaise Ruke, Ye Aarzo Kaise Ruke!"
Remember Shafqat Amanat Ali's melodious hit that carved a successful career for the Pakistan-born singer and in turn, captured the simplistic beauty of yet another mesmerising film shot in Rajasthan?
Dor brought two talented and magnificent-looking actresses, Gul Panag and Ayesha Takia together in an endearing tale of love, loss of love, and ultimately, the triumph of one's self-belief amidst the struggles of a patriarchal family set in Rajasthan.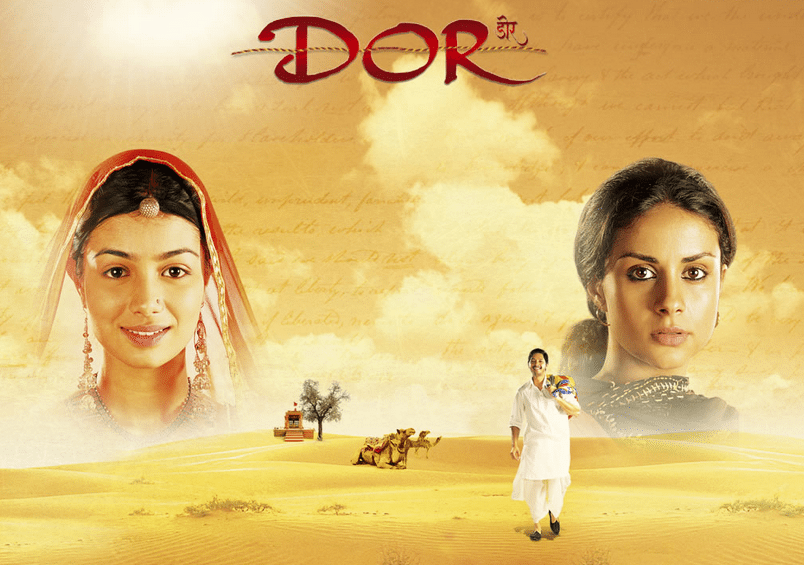 Truly, if there was a film that captured the essence of feminism and the bright spark with which it illuminates a hopeless heart, then Dor was that film. It not only captured the suppressed life of Takia's troubled Meera, longing for her man but also the vast beauty of Rajasthan at its rustic best, with Gul Panag delivering a memorable performance alongside Shreyas Talpade's funny mimicry artist.
How Dor brought out the best in Rajasthan: Dor had some amazing song and dance sequences to boot. On top of that, the scene where Meera (Takiya) meets her dear friend  Zeenat, from a far-away land; Kashmir with the two exchanging a vibrant laughter amid a rural Jaisalmer as captured under a sun-setting sequence was stuff of legends.
5. Lekin
Consider this. Vinod Khanna at the peak of his macho and rustic good-looks stars alongside a hauntingly charming Dimple Kapadia, with melancholic eyes in a captivating tale shot across the desert landscape of Rajasthan.
What could've possibly been better than that?
This intriguing story of Khanna's conservationist who travels to Jaisalmer in a bid to restore a nearly dilapidated castle, peppered by catchy ruins colliding with an interesting tryst with a mirage, played effervescently by Dimple Kapadia left cinemagoers stunned.
The end result was a fascinating cinematic joy-ride for the eternal Bollywood lover.
How Leken brought out the best in Rajasthan: The opening sequence showing Vinod Khanna driving his jeep amid the rocky and sandy landscape of Jodhpur and Jaisalmer arriving at his friend's place and an enchanting song, powered by the melodious voice of Lata, "Main Ek Sadi Se Baithi Hu," with Dimple Kapadia strolling around the empty castle in ruins under Rajasthan's night-sky left viewers gasping for their breath. It was a tough call to make as to what was more beautiful. Was it Dimple, in her heydays of the nineties or the magnificent vocals of a song that beckons to be heard over and over again?
This was surely one among the best films shot in Rajasthan.