Farah Khan is one woman in the industry who has been able to cast herself successfully in almost every field of filmmaking. From choreography to direction to being the best of friends with actors and actresses, this woman has done it all. Adhering to that reality, it wouldn't be wrong to see celebs just turning in to wish her a speedy recovery from her leg injury that she endured during shooting.
She recently got injured and decided to let her fans know about it in the funniest way possible. She tweeted out the message addressing Rajkummar Rao, along with her leg in a cast. She wrote, "And @RajkummarRao can u send me the crutches back? n the ankle brace too.."
And @RajkummarRao can u send me the crutches back? 😜 n the ankle brace too.. pic.twitter.com/lJMfenRjZx

— Farah Khan (@TheFarahKhan) May 2, 2018
And, because she's friends with the entire Bollywood, stars coming to see her and wish her a speedy recovery, is pretty much predictable. Farah put each and every one of her friends who showed up, on her wheelchair and even took photographic evidence of it. After a few of visits, it almost seems now that the celebs are competing for the most entertaining time in the chair. Check these pictures out to see for yourself.
1. Tamannaah came.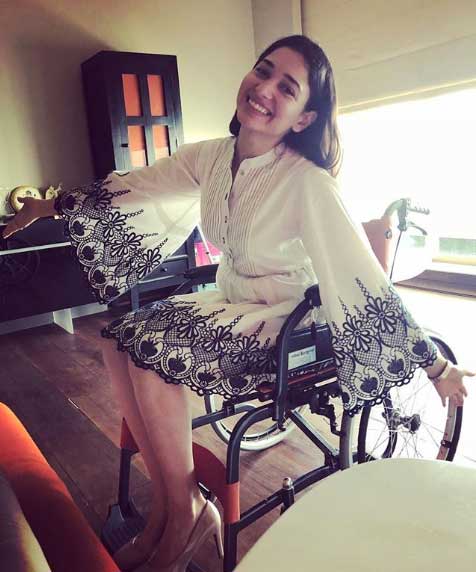 2. Huma Qureshi seems to be in some deep thoughts.
3. Okay so Tabu and Anil Kapoor are not in the wheelchair but they're right next to it and just look at their quirkiness.
4. The gang is here.
5. Sikandar seems to have a lot of fun on it.
6. The same treatment was given to the dearest brother.
7. Sonali Bendre and her beautiful smile, timeless.
8. Shilpa Shetty looking fly as always.
9. Geeta Ma is also here.
10. Kunal Kapoor and his lady love visited Farah too.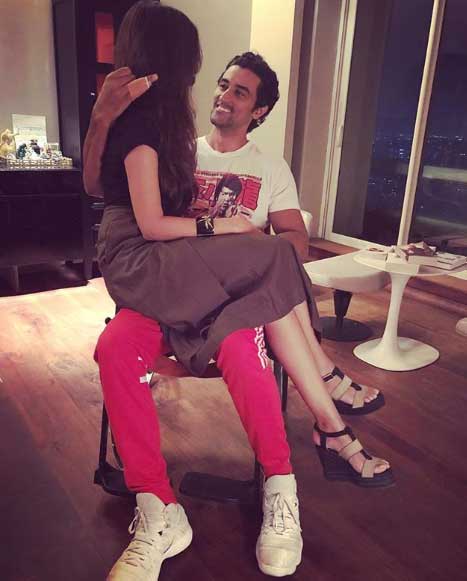 11. Raveena Tandon just being the ever-so-filmy Raveena Tandon.
12. Chunky Pandey and his wife are here.
13. And so is soon-to-be Dad of two kids, Shahid Kapoor.
14. Javed Akhtar was given the same treatment.
15. Sonu Sood doing the most Sonu Sood thing on the chair.
16. Parents of the newly-wedded Sonam Kapoor also made a visit.
17. Manish Paul is exactly 'chalta-firta entertainment'
18. Amrita Rao is here too.
19. Vishal Dadlani is just replacing Farah everywhere.
20. Zayed Khan is one friend we all want in our life.
21. Mini Mathur would be the second one in this line.
This is something we all do with our friends when they go through something painful, yet funny at the same time. We remember their cast stories?
Jyotsna Amla