Yash Raj Films are known to produce and make some of the most iconic romantic movies in Bollywood. They have written and scripted stories that made millions fall in love with love and be completely adored by it. Even Shah Rukh Khan, the King of Romance, became what he's best known for, through Yash Raj movies.
One of such movies was Dil To Pagal Hai, released in 1997, it became the highest grosser of its released year.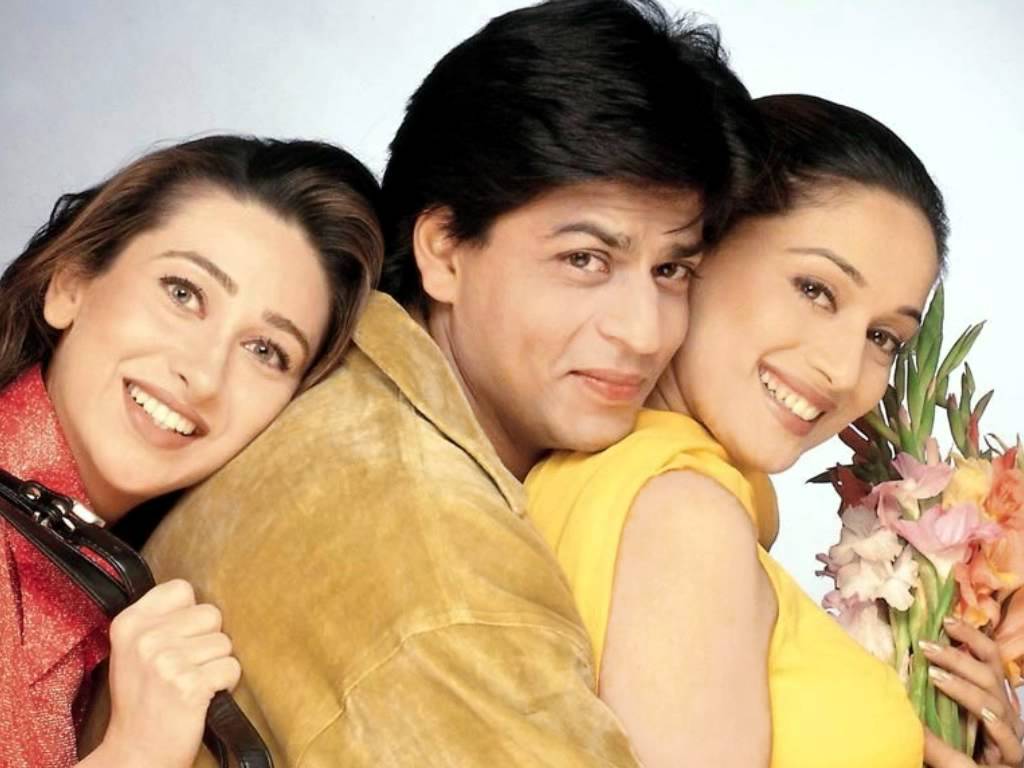 It's been 20 years since Dil To Pagal Hai released and somehow, there are some people who still love this movie. Even with tons of flaws in it. Now for me, the movie didn't do a lot in any department, except for its music.
With Shah Rukh Khan, Madhuri Dixit and Karishma Kapoor, and their characters Rahul, Pooja and Nisha, YRF decided to tell a story which we all know a little too well, now. Nisha loves Rahul but Rahul loves Pooja and even Pooja loves Rahul, however, she is engaged to her childhood best friend, Akshay Kumar (Ajay). Somehow, Rahul and Pooja find their way towards each other, while Nisha and Ajay try to mingle their way into the movie, in the end.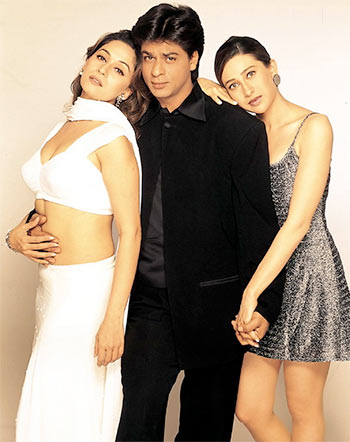 So, that's the story in a simple and small gist. However, there are just too many flaws in it.
Pooja (Madhuri Dixit), the dream girl of the movie who wears perfect sheer Manish Malhotra outfits while running on some really green grass, does nothing, absolutely nothing in life. One can only see her shopping. In fact, in the opening scenes of the movie, while Shah Rukh carries his bag with dance-related stuff in it, after his dialogues, Madhuri is made to pick her handbag and shopping bag, so that it absolutely becomes clear for the audience. It almost seems that Pooja is made for finding her true love and then marrying it. There's no job that she does or dreams that she aspires to achieve. Except for finding that one true love that God has graced her with. She has been written to fit into Shah Rukh's character's imaginary 'Maya'.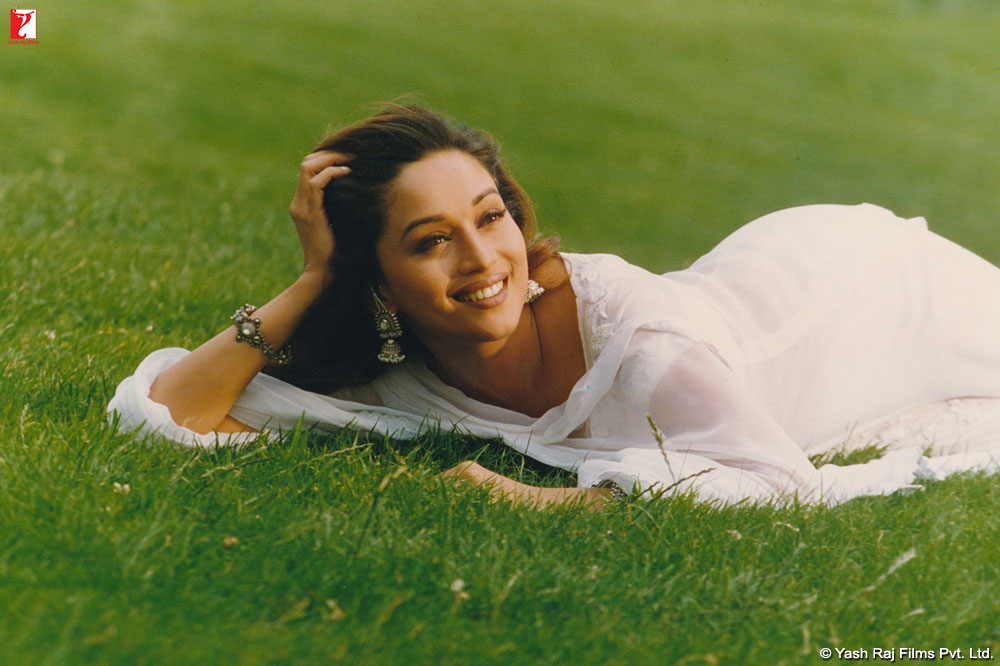 Meanwhile, Rahul (Shah Rukh) is a certified A-grade asshole, who thinks it is okay to say sexist things at any given point. Plus, can we just talk about his obsession with a perfect Bhartiya Nari? He couldn't help himself but nagged the hell out of Nisha for being who she was.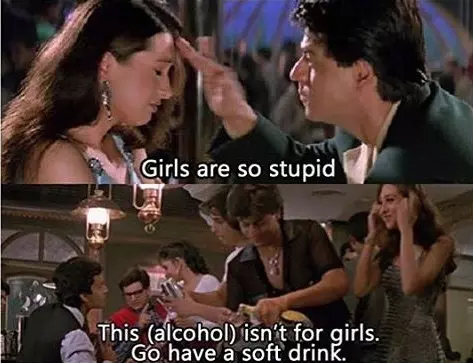 Then there's Nisha (Karishma Kapoor), the one who falls for Rahul while being her best friend. She was the girl who fell for a wrong guy but refused to fit into the stereotype of the 'bhartiya naari' for him. She's the girl who didn't change for the man she loved, even when he didn't love her back. Nisha is a strong character who willingly accepts her mistake of falling for the wrong person and that's what makes her so relatable.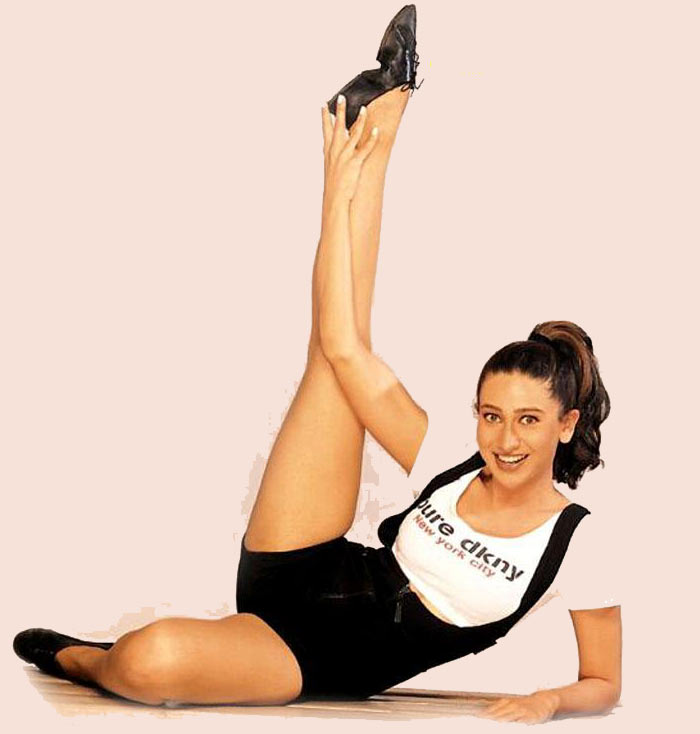 Fun Fact: Karishma Kapoor won a National Film Award for Best Supporting Actress because of her character Nisha, in Dil To Pagal Hai.
Even with all of these things, the music of Dil To Pagal Hai can still take anyone back to the simpler times of the 90s. For me, Dil To Pagal Hai was a three-hour long music video, whose music I still adore and fancy to listen. And, there are many like me.
However, in the end, we just can't change anything about the movie, as it has already completed 20 years in the world. But what we can do is talk about how flawed the main characters were, and how good the music was.
Jyotsna Amla