Azeem Premji's role model is Deepika, the doting Piku whose large-heartedness toward her abhorrently cynical father- Mr. Bachchan- in Shoojit Sircar's classic encouraged the business magnate to engage in charity. Carl Lagerfeld's diary, recently revealed his muse was Ranveer. Wasn't it? Together, Deepika and Ranveer have a direct connection with the Rothschilds. They are, therefore, so important, for they indirectly control the world's finances. Who knows they may also have helped end so many genocides secretly? It was the couple that initiated the idea of Adhaar. Ranveer guided Jean Claude Van Damme to sculpt the physique he still has. It was they who gave Bill Gates the idea to start the famous Bill and Melinda Gates Foundation for the upliftment of the poor.
Is any of the above true?
How else are you going to justify the amount of time you invest in reading about their salubrious life? Had any of these been true, would it still have helped in resurrecting say, a ruined career, unhappy marriage, et cetera?
Here are a set of questions you may competitively answer.
Can you define inflation in exact economic terms? How can you maximize your earnings other than investing in Mutual Funds or say, SIP?
Forget that? Those were anyways far too trivial questions when compared to the desire to know what was Deepika Padukone wearing on the fifteenth installment of her Post-Wedding bash: was it Sabyasachi or was it Tarun Tahiliani, what was Ranveer in, Adidas T combined with white Jutis?
Can you confirm if Deepika and Ranveer might help you secure your current finances, plan your future and help seek admission in an Ivy League you've always wanted to get in?
Surely, Ranveer is going to leave, at the end of the day, a huge part of his personal fortune in your name- isn't he?
Probably, Deepika's next foreign assignment, if not with Vin Diesel then with Jim Carrey will save half of India's tryst with mental sickness and depression.
How else would you justify the obsession?
With the same keenness with which you love to hide your taxes- for you are entitled to- and argue with the parking attendant in your disdain to pay a tenner is what you use to 'like', 'share' an image featuring two of Bollywood's most admired actors.
Who's at fault?
In fact, does this even qualify as a fault? Who the hell am I to judge you? Why the hell should I even point a rifle of misjudgment toward you? I'm not even remotely in the league of popularity that Deepika and Ranveer command. I haven't been to Switzerland, a country that's chosen energetic Ranveer as its brand ambassador for promoting tourism from India.
I do not have a decimal of the bank balance that these two high-flying individuals boast of.
So why care?
Let's try.
What concerns me- heck, am an admirer of movies that both these actors have starred in- is the overenthusiasm and obsession that one tends to throw at individuals, who are, at the end of the day, normal human beings. Do you know these two: two-bodies-one soul- have two feet and two hands and are as normal a mammal as you?
Hey, I have nothing against both these actors. Honestly, I have the same view as do most of you.
Regardless of his cleverly-orchestrated weirdo outfits, Ranveer is a fine actor, probably the only one who could've done the part in Bajirao Mastani and Padmavati. Deepika is beautiful and hot.
There you have it.
I think like one billion people. I must have done something to be normal.
But where I became abnormal was where I didn't overdo my obsession with two matinee idols. Will the world accept me that I cared a darn about the duo's illustrious wedding?
But I have my concerns. Are these people worthy of obsessive attention we've obliged them with?
I'm neither on any irrelevant social media platform nor on any constructive one either, such as a Medium.com, Quora or LinkdIn. Yet, there's no day that goes in my life where some friend isn't going breathless following the tiny random details about the couple's private life.
It's unbelievable, in some ways, to think that the two feed on such humungous popularity.
How do I care, I wonder? I might not have cared beyond a point, genuinely, had, for instance, a Tom Hanks, Nazanin Boniadi, Keanu Reeves or Natalie Portman disclosed mighty details of their life with me. These are my favorite actors the same way they are of millions around.
Can befriending a film-star promote my career, pay my bills, or guide me from mental obscurity?
I probably won't jump out of joy from the rooftop if I ever sipped coffee with Mr. John Wick or the Black Swann? That doesn't decrease my waistline or reduce my age. Hero-worshiping isn't the issue. Putting other things on the backburner to idle away time is, well, strange.
Like a few in my family who grew up in that age, I was sad when Shashi Kapoor passed away. His movies and songs were passed on to me by the elders around. I thought, gosh such a handsome man is gone. But I can confirm it to you, even if I could, I wouldn't have sobbed outside the Prthivi in Bombay.
Similarly, when Michael Schumacher slipped into his current vegetative state, I didn't go sleepless. Yes, I still read about him as and when I can. But normal life seems to have been as important as it was when Schumi was normal.
Is my obsession going to bring the dead back or make the convalescing better? My thoughts are with Schumacher as are of millions of fans.
What's not cool is if I would've left my job and the responsibilities along with it in merely watching Schumacher's life, over and over again; through apps, blogs, Youtube!
A couple of days back, a huge snarl in traffic contained nearly a third of Bengaluru. Why? Deepika and Ranveer were celebrating their post-marriage gala in India's garden city. There had to be a traffic jam. Isn't it?
Who knows what last night's Mumbai function might have brought to a city already hammered by traffic? The thing about celebrity or being a public figure goes deeper than the cosmetic charade it comes wrapped in. Our stars are as mortal as any genome breathing on earth anywhere. The point is, in this obsessive overriding on celeb-culture, actually driven by the media itself, you and I are being denied an entry into the more important stuff.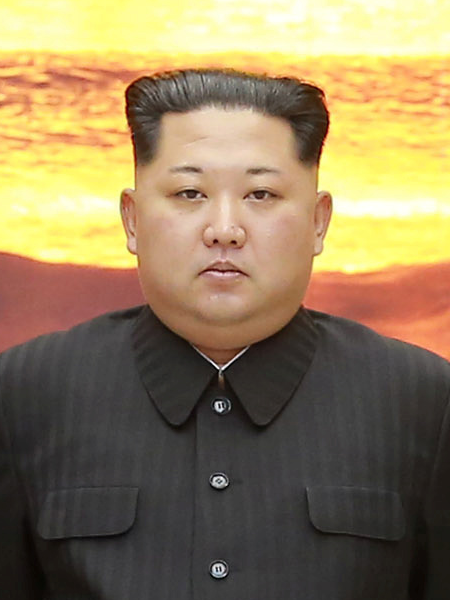 A magazine section that feeds on celeb-life sells not because film-stars want it to; because we are habitual of consuming irrelevant news that upholds our so-called superstars. Just wonder, what might have happened if, with the same passion, we would've pressed the mainstream media to only hold talk-shows that nailed down 'Fake News.' Just imagine, if the media would've spent 2 minutes on Deepika-Ranveer, maybe 20 seconds on Kim Jong-un who has absolutely no bearing on India whatsoever, and 10 minutes every day during different intervals on how would an electric-car future be executed in the country?
If we are anyways so driven by consuming global information and news that matters, why is it that there's hardly a mention of the Yemen Crisis, the biggest man-made tragedy since the Second World War?
India is incredible. You hear this all the time. But one wonders, why this youth-driven country wasn't obsessed about the demise of activist GD Agarwal, who died starving to death to push authorities to act on Ganga? Why haven't we, including myself, ran up to, at least, click a selfie with young Ashish Sharma, who, in an earnest bid to generate awareness about child-begging in India, is walking around 29 states at this point where you are salivating about a star couple who probably don't even know you exist?
Why the hell should this engineer have cared about a country where child begging and later, enslavement, exploitation are indeed, gross human rights concerns? Should he too shift his focus toward becoming a social media-obsessing peeping tom?
Admiration for actors isn't the concern. It's giving them the priority over our lives that is problematic. Deepika is inspiring. She had depression and came out of it. But hey, so did some young mother upon delivering her child. It's called post-natal depression that can stick on for life. So many women who are regular homemakers, working women, whatever had depression and are silent heroes. Why don't you touch their feet or count them as your life's blessings just the way Deepika is? Equality is, anyways, a great value that makes us human. No? Why haven't we read every single story with the same vigor on She The People that do, after all, talk about courageous, enterprising women, breaking the glass ceiling? We needn't grow up. We could just get a little smart and realize that we may benefit a lot should we direct our energies better. That's all. Now, why are we wasting our time? Let's return to Deepika Ranveer; did the couple just drink Sugar-free Organic Mango wine? Has Ranveer finally shaved? Oh, wait, is that Tesla who just gifted Deepika that car that's not, Dahej, you know?