1. Shahid Kapoor Replaced Vicky Kaushal In Sanjay Leela Bhansali's Next Production!
Shahid Kapoor who has recently delivered an awe-inspiring performance in Rangoon, is currently working on his next and first venture Padmavati with veteran director Sanjay Leela Bhansali. The actor has been offered another movie by SLB production, however, the Bajirao Mastani director will not direct the movie himself. Shahid has been signed for a film titled 'Tuesdays And Fridays' opposite to Dhoni star Kiara Advani. Earlier, Vicky Kaushal was signed on for the project.
2. Renowned Singer Shreya Ghoshal To Have Her Statue At Madame Tussauds!
Madame Tussauds, the place which is a home to many Bollywood celebrities' wax statue is going to have another Bollywood artist in the addition. Bollywood singer, Shreya Ghoshal has been finalized to be a part of history at Madame Tussauds. Her wax statue will share space with talented stars, artists, historians and renowned celebrities such as Prime Minister Narendra Modi, Salman Khan, Shah Rukh Khan, Katrina Kaif and Amitabh Bachchan.
3. Sridevi's Mom and Shraddha Kapoor's Haseena To Face A Clash At Box Office!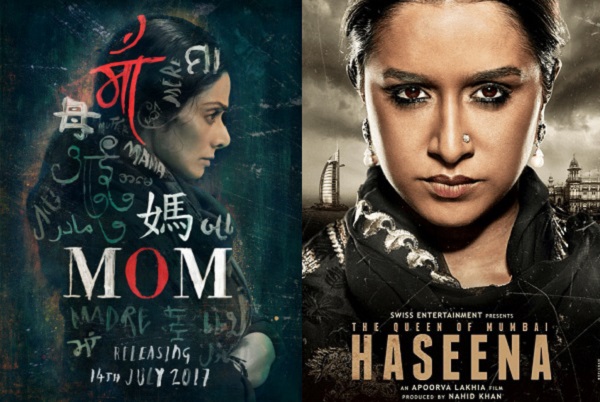 Shraddha Kapoor, who has not been a favorite of critics for her recent Ok Jaanu was expecting to get back in game with her upcoming biopic Haseena but she has got an unexpected and tough competition as Sri Devi, who is considered as legendary actresses of Bollywood is hitting the screens back with her next MOM and the release date of the movie is clashing with Haseena on 14 July 2017. Haseena is based on the life of Mumbai underworld don Dawood Ibrahim's sister, while Mom is a story of a career oriented woman trying to find middle ground with her stepdaughter.
4. Shashank Khaitan To Direct Third Dulhania Movie.
Shashank Khaitan who has earned a lot of appreciation with his recent release Badrinath Ki Dulhania, is all set to work on the third one in the series.  The second movie of Humpty Sharma Ki Dulhania franchise has earned a lot of praises of critics and audiences. The third installment's name of Humpty Sharma Ki Dulhania franchise hasn't been unveiled yet but the director revealed that it is definitely on the plate.