Sushant Singh Rajput, one of the finest actors of his generation and arguably speaking, one of the most versatile performers on the Indian screen (whether TV or the big film screen) left behind many unanswered questions.
And while there's little sense in diving into the pandora's can of mystery- as some call it whilst referring to his sudden death- it's not hard to see several other actors finding their image tarnished in connection to the late actor's demise.
While surely no existing Bollywood actor has been called out for having played a direct part in Sushant's sad and untimely demise, the fact that many may have indirectly contributed to the actor's undoing is out in the public domain and has been discussed all summer perhaps endlessly so.
Did someone really ignore and deliberately shut the door (once and for all) on the talented Bihar-born actor? And if so, who all were a part of the 'say no to Sushant' gang has, ever since the Kai Po Che star passed away, become the subject of a query that can even be described as an obsessive search for the truth.
Surely, Sushant took many answers to his grave and that's indeed sad. A young, talented life lost – as per the popular belief- to the ravages called Bollywood shall always serve a cruel reminder of the truth of the Indian film industry.
That maybe it's only fair and honest to state that beyond a point, there's no one here for anyone.
Or is that actually the case?
While we surely do not know the truth, what's known is that among the big names that found themselves dragged in the limelight is none other than Bollywood's Khiladi Kumar: Akshay Kumar.
Recently, the mega star of Bollywood courted headlines and perhaps not for the nicest reason.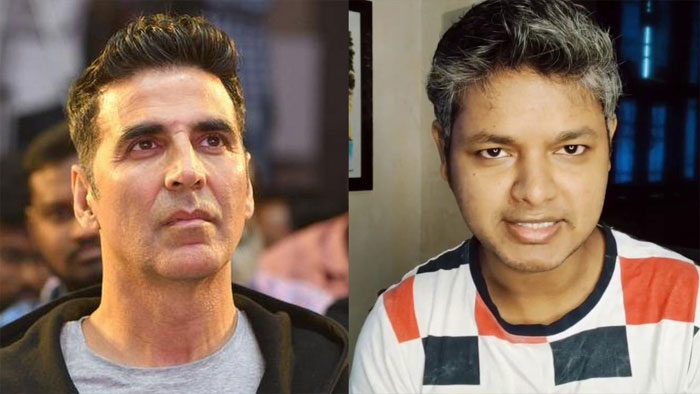 The ever-fit and always-disciplined Akshay Kumar only recently denied all charged levelled against him by a YouTuber Rashid Siddiquee, according to whom, the famous actor-producer-martial artist may have had a role in some way with the poor Sushant Singh Rajput.
So now the question is what really happened and why did the famous Tees Maar Khan star sue this particular YouTuber.
That said, here's what the famous Indian Express had to note in terms of this argument:
Siddiquee has also urged Akshay Kumar to withdraw the notice, failing which he would initiate "appropriate legal proceedings" against the actor.
Kumar had on November 17 issued a defamation notice against Siddiquee seeking Rs 500 crore in damages for making "false and baseless allegations" against him in Rajput's death case.
That being told, the following is what the famous media platform had to say:
umar, in the notice sent through law firm I C Legal, said Siddiquee in his YouTube channel FF News has published several "defamatory, libelous and derogatory" videos.
Siddiquee, in his reply sent through his advocate J P Jayswal on Friday, said the allegations made by Akshay Kumar were "false, vexatious and oppressive and is raised with an intent to harass him".
It added that following the death of Sushant Singh Rajput, several independent reporters, including Siddiquee, covered the news as many influential people were involved and other prominent media channels were not providing correct information.