He is called the Khiladi for pulling off stunts and move actors half his age would dare not attempt. In an industry no stranger to the domination of the Khans- Aamir, Shah Rukh, Salman- he came out of nowhere and created his own unique space.
While most would have thought that the term 'superstar' was only restricted to Bollywood deities, apparently benefitting from nepotism, bang came in Akshay Kumar like a conqueror from the faraway lands and his impact over a swooning industry hasn't yet deteriorated or lessened.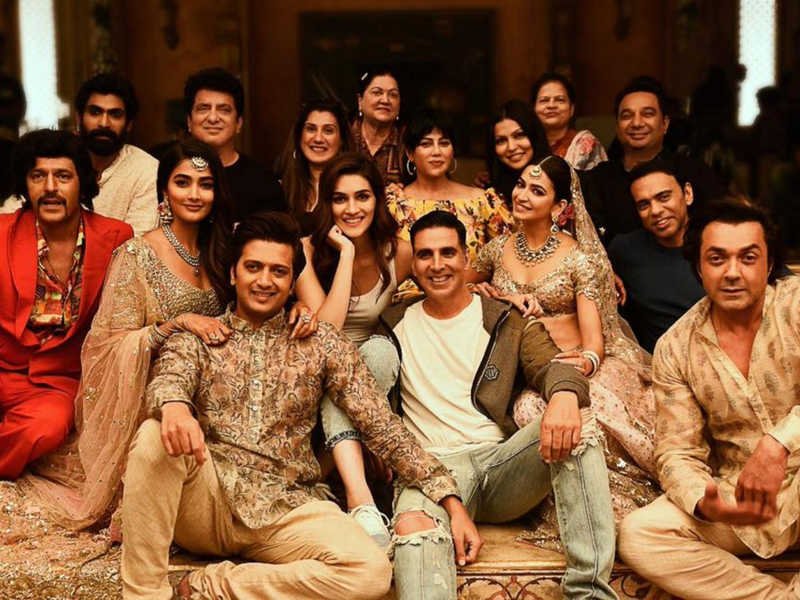 Now, all set to roll out his next big-budget comedy extravaganza, you just cannot keep Akshay Kumar out of the spotlight- can you?
Over the past few years, if one's gone onto see a comedy franchise hold onto its own, then it's Household. But wait a second. This doesn't mean that one didn't see widely successful comedic franchises other than this Sajid Nadiadwala-driven franchise.
Of course, there were the likes of the Hera Pheri and the Welcome series. But guess what? Even there, the common link was the Khiladi Kumar. Isn't it?
But as Housefull 4 readies itself to hit theatres around Diwali, later this year (around October), the buzz and hype are once again, gravitating toward Bollywood's action-romance-comedy superstar, Akshay Kumar.
This time around, the house has gotten far bigger, crazier, and should we say- adventurous.
Joining the famous actor are stars like Bobby Deol, Kirti Kharbanda, Riteish Deshmukh, Pooja Hegde, Rana Daggubati. What's more? Apart from the evergreen and tireless Boman Irani, there's also going to be a certain Nawazuddin Siddiqui in the unreleased comedy.
But what separates, it is confirmed, the fourth installment of the big hit comedy franchise from the previous edition is the complete departure from the last narrative, that being entwined toward a more superstitious story fold.
This time, however, laughs will be uncontrollable and exciting and Housefull 4 shall benefit from the exuberance and spunk of a relatively new star-cast.
Wondering how? Well, after all, actors like Pooja Hegde, Kriti Sanon, and Kirti Kharbanda are relatively still newcomers in Bollywood, right? Are they not!?
A trade publication also illustrated the key highlight of the film and happened to touch upon what makes the new Akshay Kumar-starrer a very interesting flick to watch out for?
Housefull 4 is a reincarnation comedy, with the narrative switching from the 'Baahubali-era' to the present day. "The film also has two cinematographers capturing two eras – the 16th as well as the 21st century. There are seven music composers for the film as well. Add to all this there are multiple locations and a reshoot that took place making it the most expensive comedy film thus far," the source added.