AIB team and Shah Rukh Khan have one thing in common and that's wit. You can't get enough of both, either of Shah Rukh's humor or of AIB team's humor. After a fun-offending podcast with Nawazuddin Siddiqui, the AIB team did an abusively subtracted only fun Podcast with Shah Rukh and it gave us some of the funniest moments ever.
Now, we know that an oversensitive wind is blowing under the radar of star talks and speeches due to which King Khan has tried to be as modest as he could but he did fail in some attempts and gave us the major hilarious moments to laugh on. If you haven't watched it yet, brace yourself.
1. When AIB complains about ignoring the FIFA game and Shah Rukh's reaction is just too less bothered.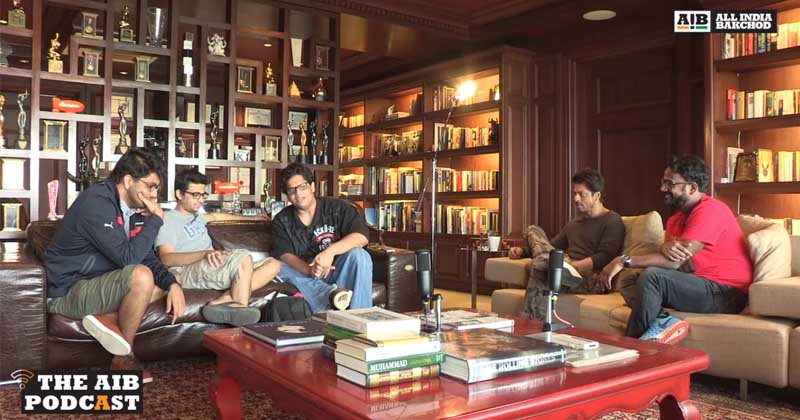 2. When Shah Rukh explains that how after every big news he wakes up to be a part of the news even when he is not a part of it.
3. When SRK got offended because he was compared to former Prime Minister Manmohan Singh.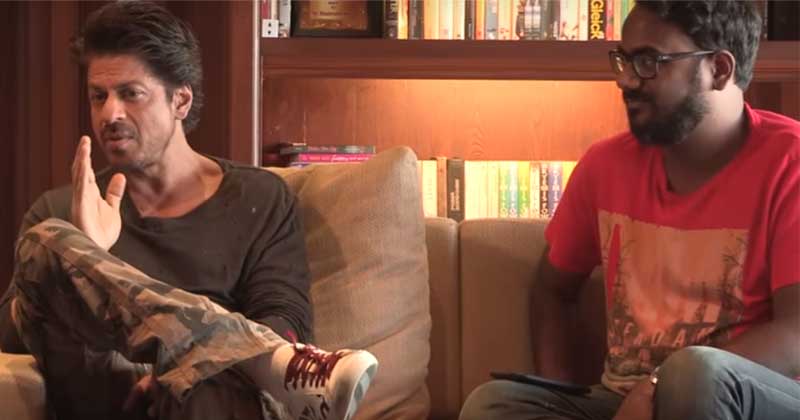 4. When he explains that how funny it is to read Juicy written on the backside of track pants and asked girls not to wear it.
5. When SRK explains his adventures of World Tour in his initial days of career.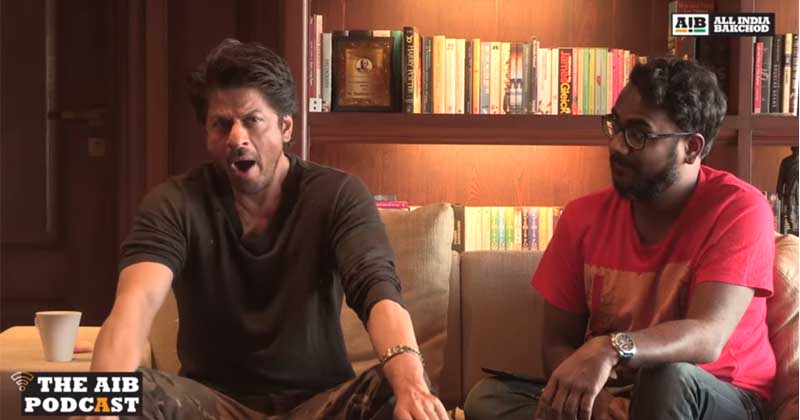 If you haven't been able to figure it out yet, you can watch the whole Podcast here and we bet you will be laughing your lungs out after watching Shah Rukh as candid as it can ever get.
Watch The Video Here:
(Video Courtesy: All India Bakchod)
Dear SRK, from where did you get all those skills? You are truly a humorist! We Love You Shah Rukh Khan And We Love AIB Team As Well.
Follow us on Facebook, Twitter and Instagram for more updates. Don't forget to like and share. Do tell us your views in the comment box below.
31 January 2017
Avni S. Singh