Aamir Khan is the third person to join the list of adopting drought affected villages after Nana Patekar and Akshay Kumar. He supported and adopted two villages of Maharashtra that have been hit badly by drought.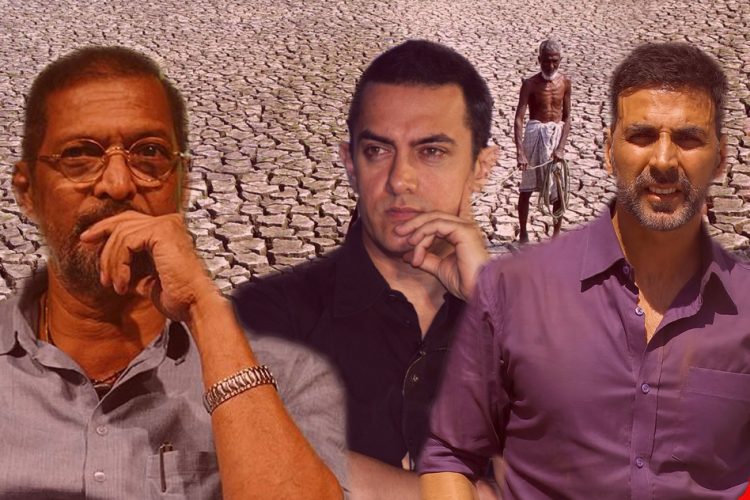 Aamir recently visited drought-affected areas of Maharashtra and came across two villages that were most adversely affected by drought. The two villages adopted by this Bollywood star are Tal and Koregaon, after watching the disastrous conditions of the village after decided to support and uplift them. This is not the first time when the actor rescues a village, he has already done it before. After Gujarat saw the worst earthquake in 2001, Aamir adopted villages of Kutch in Gujarat and supported them.
The actor also went to Aurangabad which is one of the three districts that are worst struck by drought. He was there as a part of a water conservation awareness campaign run by Maharashtra government. The actor applauded Maharashtra government's Jalyukt Shivar Abhiyan, had said, "Arresting rainwater and conserving every drop are the only options to fight droughts and drought-like situations in the long run."
The water issue in Maharashtra is worsening day by day and Maharashtra government has launched Jal Yukta Shivar project to tackle this problem. The project aims to make the villages of the state drought-proof and involves the construction of ponds in farms. Out of 43,000 villages in Maharashtra, 27,723 villages have been declared drought-hit. Out of 75 dams, 54 have been declared dry. This year Maharashtra is going through the worst drought problem in history.

Follow us on Facebook, Twitter and Instagram for more updates. Don't forget to like and share. Do tell us your views in the comment box below.
20 April, 2016
Avni S. Singh