With a quiet sincerity and brooding intensity about his craft, Aamir Khan has been, for decades, a force to reckon with. Film after film, Khan's panache has carried on those dependable shoulders the fate of many a film. You don't feel like missing out on a movie the moment it is revealed there's Aamir in it. It's almost like a definite visit to the multiplex beckons. If you consider his last two movie vehicles, then with films like Dangal and Secret Superstar, Aamir has tight-walked the thin rope toward gathering fans outside of India.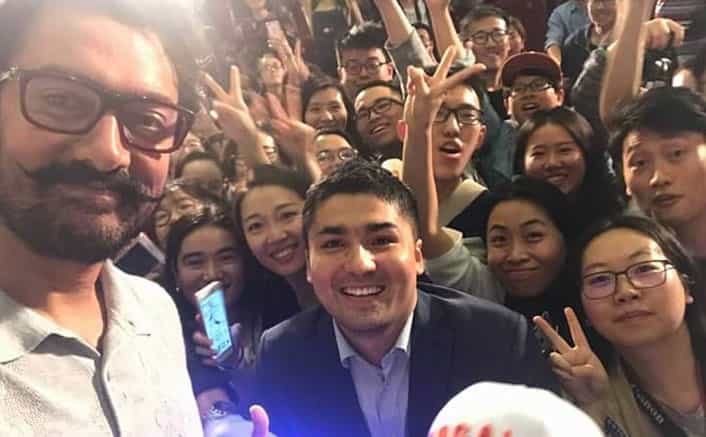 Whether its commercial success or critical acclaim, having played the part of a slightly zany musician and artist promoter in the much-loved Secret Superstar, a complete polarisation to his serious, successful have-been wrestler in Dangal, Aamir's craft has earned him oodles of fans in China. Would you believe it? Would Aamir have thought of such appreciation for his films that too from China? This is anyone's call. But importantly, here's an interesting bit of news.
The Bollywood Superstar is fondly being referred to as "Uncle Aamir" in China. So massive and unprecedented has been the appreciation for the great Khan's films that they've been declared as the most watched and followed foreign movies in nearly a decade. After it was reported that Dangal fetched a whopping $190 million at the Chinese Box office, Secret Superstar- a much smaller budget film than it's glorious predecessor has already set the cash register ringing. Having earned not less than $109 million in just 24 days of its release, Aamir's brilliant movie is way ahead even of Chinese action-adventure-drama set in the Antarctic "Till the end of the world."
It is heartening to note the great following Secret Superstar has received on overseas box office, having already fetched $12.59 million in India. Implicit in the success of these movies is the role of a brilliant storyline, further amplified by strong character-driven performances. So much so, that China, not exactly India's darling friend has found itself warming to a critical element of entertainment: movies. So is Aamir the secret superstar for India in China? You bet!