With Sanjay Dutt's Bhoomi just releasing, check out some recent comeback films that doomed on the box office.
Comeback films have been a huge hit for quite some time now. The entire phenomenon is made for the actors who after taking a long hiatus decide to come back to the big screen, back to their beloved audience.
From one to two years, we have been served a lot of comeback films and while not everyone worked really well with the audience and in the number game, it did tell us to hold on to our seats, because there's more to come. Everyone is trying their best to come out with a great storyline and a great character to pull off, in their comeback and make it a memorable watch for the audience. However, the recent comeback films don't tell the same story.
There are various actors who have gone on to try their hands on the comeback films and while have successfully managed to give a hit, the list is too long that went downhill.
Now, Sanjay Dutt is just on this wagon and he would be very soon out with his new comeback films Bhoomi. Dutt has had a career filled with various ups and downs and neither of them can be underestimated, however, there's one thing for sure that unlike any other star, Dutt has a fan following that can crush any box office number. This would be his first movie after getting back from the jail and many have huge expectations from it.
Coming back to the topic, we decided to gather a list of big names in the industry and their comeback films, which somehow failed to make a point on the box office or on the audience, for that matter.
1. Aishwarya Rai Bachchan in Jazbaa
Aishwarya Rai Bachchan, one of the most beautiful women in the world, is nothing short of perfection on screen, however, after being pregnant with her daughter, she took a hiatus. To end that hiatus, Aishwarya came back with an action-drama Jazbaa in 2015, alongside, one of the finest actors in Bollywood – Irrfan Khan. Directed by Sanjay Gupta, the film was barely able to rope in its own budget and collected something between Rs 33 to Rs 42 crore on the box office.
2. Raveena Tandon in Maatr
Even though Raveena Tandon has not ever entirely went away from the industry, it was the lead that she was missing from quite some time. With her cameos and small roles in films here and there, it was Maatr that gave her the lead. However, the movie failed miserably at the box office and was able to rack in just Rs 3 crore. The concept and story of Maatr were very similar to Sridevi's Mom which was her's comeback films for the year.
3. Kajol in Dilwale and VIP 2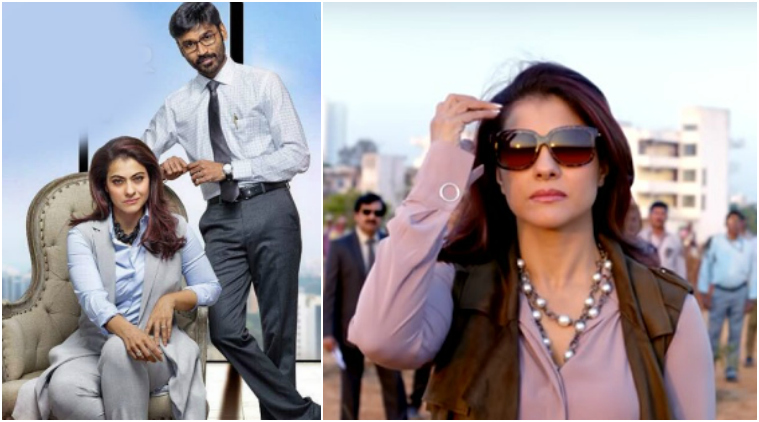 Kajol was part of one of the most iconic Bollywood couple of all time, however, slowly and steadily she vanished from movies and the industry (except few movies in between). So, when Rohit Sharma went to her, in order to revive the original magic of Shah Rukh-Kajol Jodi, she said yes to Dilwale. However, Dilwale was not much about her and it also severely unperformed. Then, Tamil movie VIP 2 in 2017 became her big comeback film where she was starred opposite Dhanush. But even VIP 2 wasn't able to do something grand for her.
4. Sridevi in Mom
Sridevi already did her big comeback film, English Vinglish in, and it was an instant hit at the box office, as well as, in the audience's hearts. English Vinglish broke her 15-year-long hiatus, however, she took 5 more years to come out with another movie. Finally, in 2017, Sridevi came with Mom, and even this one did well at the box office. Mom made a total of Rs 64 crore.
5. Govinda in Aa Gaya Hero
There's no one like Govinda and there can never even be someone like Govinda in the future. That man had a style and acting sense that many admired and love. People still dance and watch his 90s movies, and he was the absolute King of 90s Bollywood. However, soon his time went away and he wasn't able to revive as easily as his other contemporaries did for the audience. Aa Gaya Hero was Govinda's first movie after 2014's Happy Ending, and it just doomed on box office. The film couldn't even manage to gather Rs 2 crore in its entire running time on the theatre.
6. Bobby Deol in Poster Boys
Poster Boys was a directing debut of Shreyas Talpade and it was also a comeback film for Sunny Deol and Bobby Deol. However, in reality, it was actually a comeback for Bobby Deol in the industry, as Sunny Deol still keeps on giving movies here and there. It was a big deal for Bobby to make the movie in theatres because of all the drama in his career in the past. But the film wasn't able to stand tall in the collections matter and was able to gather just Rs 17 crore against the reported budget of Rs 30 crore of the movie.
Now we don't know if the comeback films are doomed for life in general, or it was just the luck of these movies. However, one thing is for sure, you need to work really hard in order to get back into this industry.
20th September 2017
Jyotsna Amla