Cannes 2018 Film Festival is one of the biggest film festivals in the world where the best of the best from the world of cinema come to show their movies. Along with them, actors from all over the world also come together to appreciate the art and have their own little fun on the red carpet of Cannes 2018 film festival.
Much like every year, for the past week, Instagram is absolutely filled with updates from Cannes in terms of who wore what and made how big of a brawl out of it, on social media.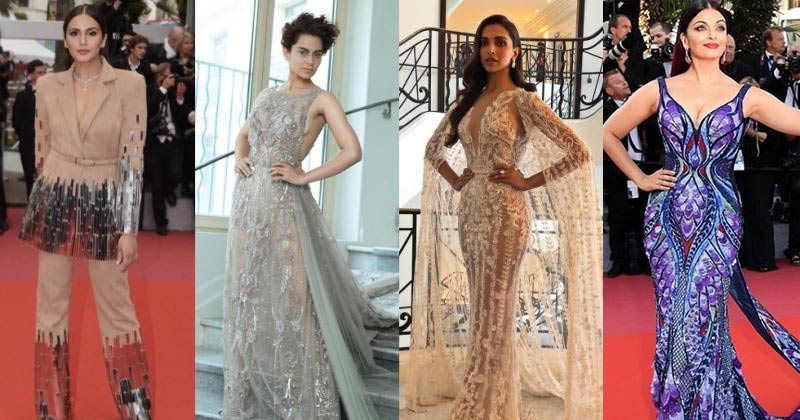 While earlier actors and celebrities came to the festival for the movies, the scenario is completely different now. More and more actors, models and social media celebrities are at the festival for different brands and designers and that includes Indian celebrities too. They come to promote the brands that brought them here and draw all the attention to the clothes, jewelry and attitude they're carrying.
Now, in case you've missed out on the best of the best from our leading ladies at the festival till now, here's a quick guide for you. Check them out over here:
1. Aishwarya Rai Bachchan
Aishwarya Rai is probably one of the OG Cannes Film Festival stars from India. She has been going to the festival for quite some time now and never fails to amaze her fans with her beautiful and dream-like outfits. And, she continues to kill the game even now with her outfits that we're absolutely crushing on.
Day 1: Aishwarya wore a multicoloured dress with sequins that literally shined bright like a diamond.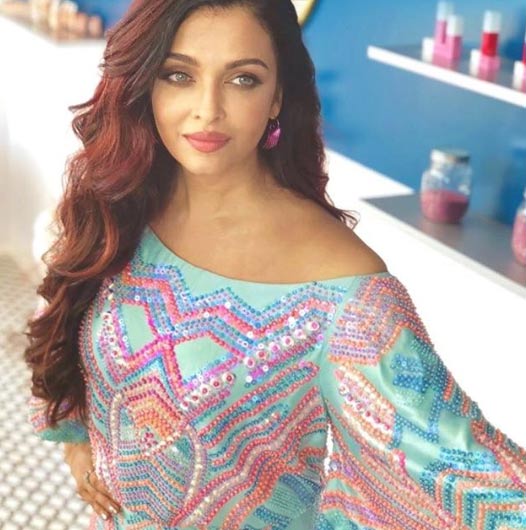 Day 2: Aishwarya channeled her inner peacock in this gown with one of the most stunning trails we have ever seen in our life. Her outfit was by designer Michael Cinco.
https://www.instagram.com/p/Biv0IHRBlnp/?tagged=aishwaryaraibachchan
https://www.instagram.com/p/Bivz2DOgCgY/?tagged=aishwaryaraibachchan
Day 3: For this day, Aishwarya went with a gown that quite resembled the look that Priyanka sported once at a Hollywood award function' red carpet. And even, Aishwarya looked stunning but the thing that caught the most eyes in this look was her hair which was nothing less than being on fleek at all times. This gown was by designer Rami Gadi.
https://www.instagram.com/p/Bivz4pfHqLS/?tagged=aishwaryaraibachchan
https://www.instagram.com/p/Bivz_QLh1EL/?tagged=aishwaryaraibachchan
2. Deepika Padukone
If anything, Deepika is killing the game at the Cannes 2018 Film Festival with one outfit change after another and each and every one of her looks is not only amazingly effortless but are also making her stood out in the crowd. This is a major turning moment in comparison to her not-so-great MET Gala look. Here are her best looks.
* The cape extravaganza.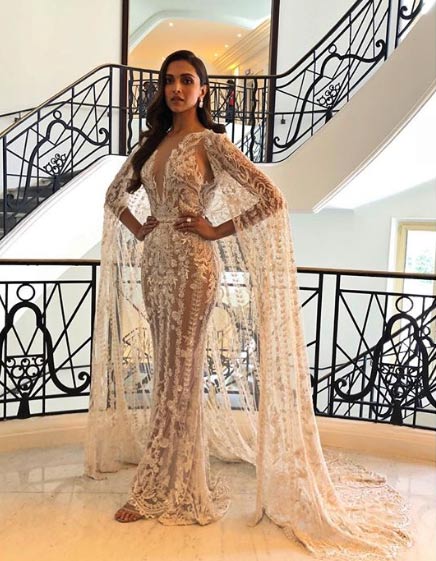 * The purple power suit.
* This larger than life outfit change that got the Internet talking.
* Here are all the outfits she sported in between these mega carpet looks.
3. Kangana Ranaut
Kangana Ranaut is making her Cannes debut this year and if we have to say anything about her stint in one word then it would be just Stunning. She experimented and went all out with her outfits and makeup, and fans couldn't keep their calm about it.
* Her first red carpet look.
* This rocker chic look is giving us some major goals vibe and we can't even. Just look at this beauty.
* She wore another sequenced outfit and looked stunning in this one too.
* All the other outfits she wore to Cannes 2018 film festival.
4. Huma Qureshi
Actress Huma Qureshi is there too and though she didn't go all out with her looks, she looked stunning in everything she wore to the festival. Here are all the looks she sported.
Now that most of these ladies are back to India, there's one person every fashionista and Cannes enthusiast is looking forward to and that's Sonam Kapoor Ahuja. She has arrived at the Cannes 2018 Film festival and we are excited to look at everything she's planning to wear at the fest in the upcoming days.
Jyotsna Amla