Rap or rap music is one of the most consumed genres in the world. This genre which originated in the streets is now on the playlist of every music lover. While the scene was always prevalent in India, after "Gullyboy" became a massive hit, it brought the scene to the forefront. There are some very talented and best rappers in India that have been in the business for a long-long time and are consistently opening new doors for budding artists.
Best Rappers In India
So, let's jump right into the list of some of the best rappers in India that have exploded in the scene in recent years. These rappers are not only spitting fire for money, but also for the love of music and fans which is why they're continuously active and releasing something new every now and then.
1. Kr$na
Krishna Kaul a.k.a Kr$na is an Indian rapper, songwriter, and music producer. This Kashmiri Pandit boy came into the Indian rap scene in the mid-2000s under the name "Prozpekt" and he was just 14 when he started rapping.
He was among the first bunch to gain popularity through YouTube, when one of the first songs that he uploaded on YouTube – "kaisa mera desh", became viral overnight. It was one of the most viewed videos in India at that time and he was trending all over the charts.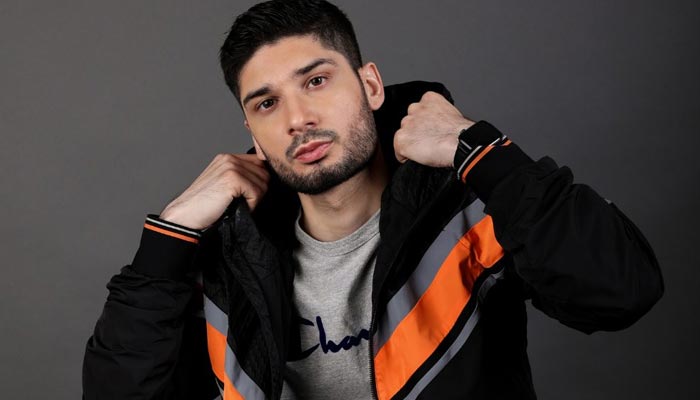 Since then, kr$na has never looked back. He started rapping in English at a time when the scene was not even alive in India let alone rapping in English, and he also got signed by Universal label for that.
Currently, he is signed with Kalamkaar, the label owned by Raftaar.
2. Raftaar
Dilin Nair a.k.a Raftaar is one of the first underground rappers who came into the commercial rapping scene and can easily be hailed as one of the best rappers in India.
This Hip Hop artist first started his career as a dancer in 2008 with the stage name Dilin. After this, he started teaching kids how to dance.
During his initial research phase on YouTube, he started to merge different songs to make a medley. That's when his musical and rap journey started.
He started writing songs in Punjabi as Dilin, but soon became the Raftaar we all know now – the one who raps about his life stories. In 2019 he was one of the minds behind "HUSTLE" India's first rap reality show. He is currently working under Sony Music and is the co-owner of Kalamkaar.
3. Divine – Best Rappers Of India
Vivian Fernandez or better know by his stage name "Divine" is not an unknown face for any rap enthusiast. Starting off at a very young age, Divine's story is no different than any rapper of today, except for the fact that his genre of rap parallels with what the colored rappers from the western rap that is to write songs on their very own past.
Often called the "Voice of the Street", Divine is an only child with a mother who was working abroad and his father was a drunkard. In one of his songs, he tells how he always wanted to bring his mother from abroad and live with her.
He didn't want her to work anymore, because he always wanted to live with her and spend time with her. Some of his past has been associated with selling illegal drugs and substances, which he accepts wholeheartedly as being one of the darkest times in his life.
4. Emiway Bantai
Bilal Sheikh or better known by his stage name "Emiway Bantai". His name is a mixture of Eminem and Lil Wayne, as the rapper admitted in an interview.
This rapper hails from the street of Mumbai and struggled a lot during his mumble rap days. Initially, he got some traction on YouTube when he dissed Raftaar in his track "Giraftaar". But his original "Machayenge" was the track that established him as an independent commercial artist which he claims to be.
5. K.A.R.M.A
"Dehradun ka ladka" Vivek Arora is also known as KARMA. Imagine someone having a problem of stammering while he raps so fast and fluently, well that's exactly what KARMA is.
He started his journey by working in a call center in Delhi. When his parents were happy that he was doing something with life, karma had different plans for him.
Soon he started writing poetry and singing it with a flow, which eventually led him from point A to B and he got a song with Zee Music.
He still stammers while talking. Currently, this rapper is working with Kalamkaar, with the other aces of his trade, and has been making gems.
Also Check: The Best Rappers In The World Currently Who Can Rap Like Nobody's Business
Well, these were some of the best rappers in India. There are other names like Borda V, King Rocco, Kaambhaari, Prabh Deep, and others in the Indian hip-hop scene these are currently holding the best rappers in India title.