With the world coming closer and getting connected to each other, we have opened ourselves to great entertainment from different parts of the world. Now, we have legal access to great shows and movies at real-time, and there is nothing more magnificent than that. However, it has all happened with streaming services opening us to a world of different views and different stories, involving different lead characters that we can finally relate to and share some experiences with. One of the growing categories of TV shows that these streaming services have given birth to, is the badass female shows.
These female-centric shows have some of the strongest female leads who are shamelessly themselves and have experiences that women all over the world can relate to. Plus, these shows have a great storyline which makes them interesting as hell.
The best part, a majority of these badass female shows are written and created by some real-life badass females. They have finally broken the monotony and now we can see normal women, going through normal life experiences and being more than just a manic pixie dream girl for the male lead, or a one-dimensional character whose only job is to look good on the camera.
Before the rise of these streaming platforms, we had a very limited amount of such shows that were written by women about women and for women, primarily. But now, our female leads are having fun, looting banks, going to jail and trying to make ends meet while being normal and relatable. We have listed out some of these badass female shows that are available on major streaming platforms like Netflix, Amazon Prime and others. Check them out and you might find your next pick to binge-watch over the coming days.
1. Fleabag
Created by: Phoebe-Waller Bridge
If you haven't watched the very recent addition to the badass female shows, with its season 2 then what exactly are you doing with your life? Fleabag is an extremely entertaining, funny, dramatic and brilliantly written show which is relatable to each and every women out there. Various websites and journalists have called the show to be devastatingly good, something that televisions needed from a long-long time. The show is created by Phoebe-Waller Bridge, who also plays the lead role, whose name is not revealed in both the seasons.
The show is about a young Londoner who is grappling with the death of her best friend, running her small business, troublesome family and navigating her way through weird relationships and sexual encounters. Her story will make Fleabag an absolute badass female character to have come out again in 2019.
2. Russian Doll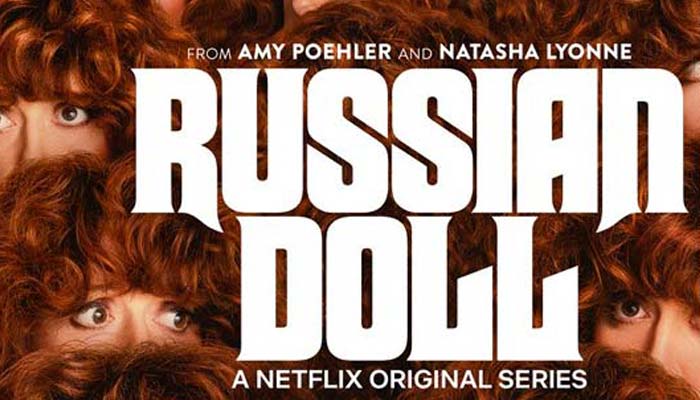 Created by: Natasha Lyonne, Amy Poehler and Leslye Headland
Russian Doll has to be one of the most smartly written shows released this year. If you have ever watched Groundhog Day and thought to yourself what a modern version of this be like, then Russian Doll is the answer, my dear friend. Behind this particular badass female show are some of the most talented women in Hollywood and that includes Natasha Lyonne, Amy Poehler and Leslye Headland. It is a story about a woman who is stuck in a time loop in which she is destined to die but every time she comes back, something else becomes the reason behind her death. All through this, she explores themes like addiction, grief, trauma and at the end, existential crisis. This show is made for binge-watching which enhances the fun to 10 times.
3. Orange Is The New Black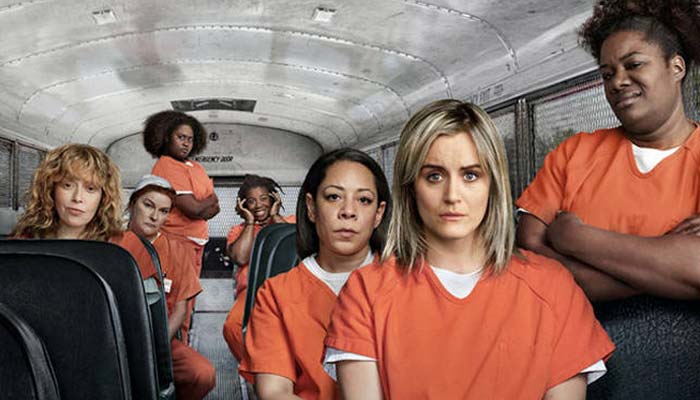 Created by: Jenji Kohan
OITNB was Netflix's one of the first breakthrough web series which had a massive fanbase. The show is now in its final season and is probably the longest-running show on Netflix that is produced by them. OITNB has to be the OG badass female show of these streaming platforms and every character of this show can simply be described as badass female characters. The show is about a woman's journey through prison and the kind of people she meets and befriends. Moreover, the show explores topics like female sexuality, race, gender and body types in a way that has never happened before, which makes it even more fun to watch.
4. GIRLS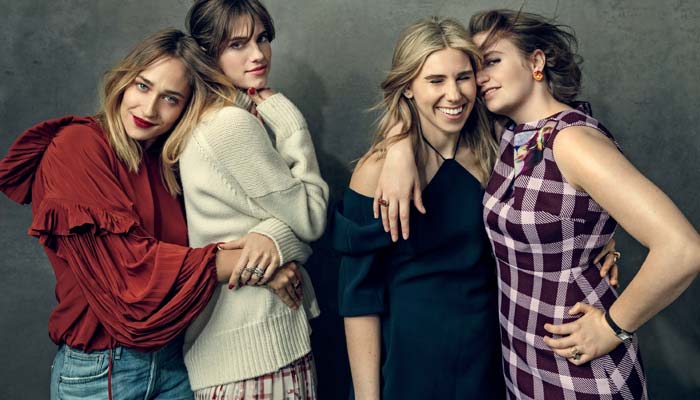 Created by: Lena Dunham
Lena Dunham became a household name in America after her creation "GIRLS" started airing on HBO and then eventually came on different streaming platforms for the global audience. Her show was known to turn the TV upside down. In the initial seasons of Girls, it was deemed to be the successor of 90s hit Sex And The City which also took place in New York and talked about young female sexuality in a way that was never known to most of the audience. However, by the time the show came in its sixth season, one thing was clear that it is nothing like SITC, in fact, it is a more fun, adventurous, influential and surprising version of it.
We meet characters who were just like us, going through problems like we have been through once and had friends around them like we have. So, if you're looking for some great series, with badass female characters and storyline then start streaming it right away.
5. The Marvelous Mrs. Maisel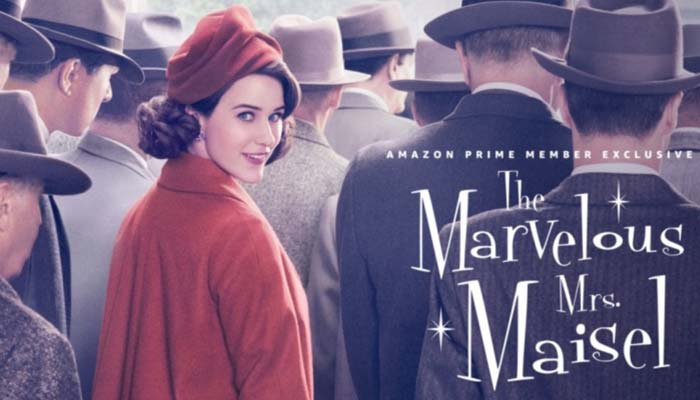 Created by: Amy Sherman-Palladino
It is the season of comedy and almost everyone wants to try their hand on standup and see if they can even quit their corporate life for a more adventurous and comical one which makes the success of The Marvelous Mrs. Maisel a sure-shot in India. However, the show is more than just that. It is about a woman who had a perfect life, a perfect family and moreover a perfect facade to get people around her jealous, which is something that everyone strived in the 1950's America. But soon her world comes crashing down and her response to it is by ranting her heart out, in front of an audience and it's hilarious. So, hilarious that she enters a man's world of comedy and make a name for herself by maintaining her family life in the daytime.
Mrs. Maisel has to be one of the most badass characters on streaming platforms and we won't believe anything otherwise.
6. Chewing Gum
Created by: Michaela Coel
There are a variety of shows on television and streaming platforms but there are just not enough like Chewing Gum. The series follows Tracey (played by Coel), a 24-year-old virgin living in a London housing estate who spends most of her time trying to get laid. The whole problem is that both her boyfriend and family are very religious which makes the entire thing even more hilarious.
There are not enough female characters written who are as obnoxious, out there and funny which makes Chewing Gum another one of the most badass female shows out there. Best part about the show, it has extremely funny jokes, Coel's extremely expressive face to carry each and every scene and some of the most hilarious sex scenes ever, you just won't be able to stop laughing on them for a long-long time.
These were some of the most badass female shows with some of the most badass female characters available for you to stream and enjoy. Each and every one of these shows has strong female leads who are multidimensional and hella relatable to each and every women out there. 
Happy Binging!!