These 6 Indian TV series have copied from Bollywood's blockbuster and we don't have more words.
Let's admit the reality of Indian TV series. They Suck! They have turned to be worse than what can one even expect it to be, which is a talent in itself, something that should never be appreciated. And, this has been the reality of Indian TV for the longest time now which makes the entire experience of watching television, all the more frustrating.
Apart from bringing the same old plot and copying from international TV series, there are and were certain TV series whose plot was taken from that of our very own Bollywood movies. Yes, even popular Bollywood movies (that at times are themselves lifted) have not been spared.
We have collected some 6 movies to TV series lifted plots. Some might surprise you, while other will make you go – I Know Yaa.
1. Pardes Mein Hai Mera Dil (2016) from Pardes (1997)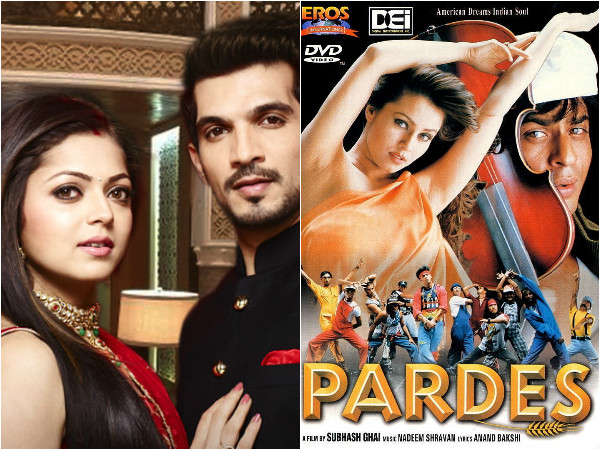 I guess, no one can forget the 1997 Pardes which made us all go – I Love India. Subhash Ghai's Pardes was the inspiration behind Pardes Mein Hai Mera Dil which was also shot in foreign, yet made everyone love their country more than once.
2. Do Hanso Ka Joda (2010) from Rab Ne Bana Di Jodi (2008)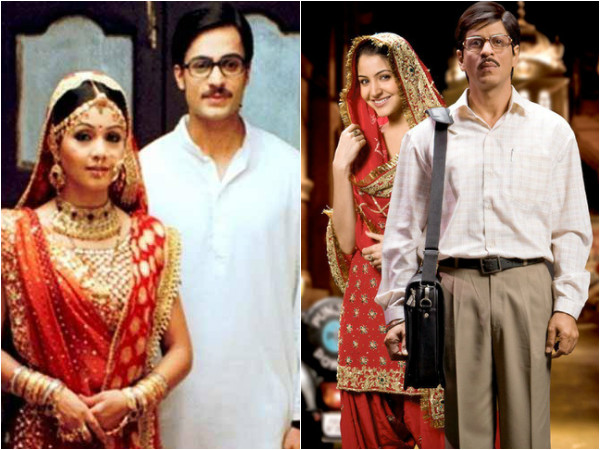 Do Hanso Ka Joda was aired at NDTV Imagine Channel, which has now defunct, for some eight months and it was heavily inspired by Shahrukh Khan's popular Rab Ne Bana Di Jodi. It seems Rab Ne Bana Di Jodi did more than just opening doors of Bollywood for Anushka Sharma.
3. Naagin (2015) from Nagina (1986)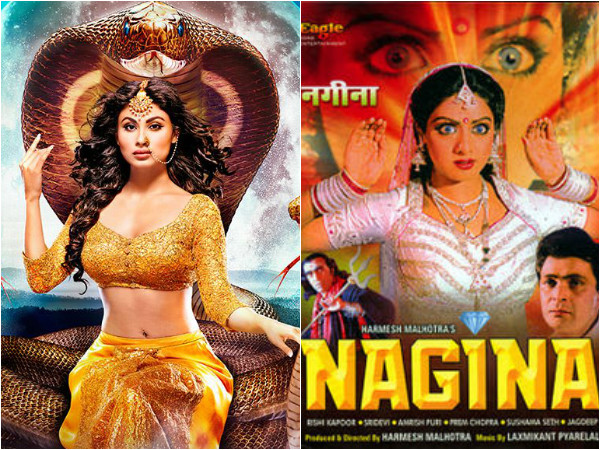 The recent hit show on Indian television is Mouni Roy starrer Naagin and it is inspired from Sridevi's 1986 Nagina. I don't know about you but Nagina had one of the most hilarious plot lines and characters of all time, plus, who can forget Sridevi's dance in that? No one, I guess.
4. Sapna Babul Ka.. Bidaai (2007) from Vivah (2006)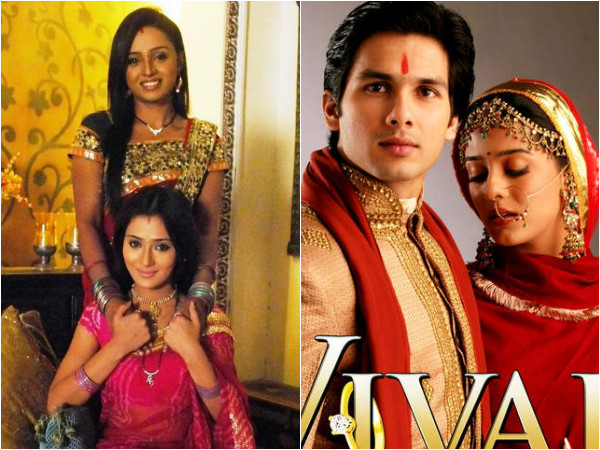 Bidaai was entirely based on Suraj Barjatya's extremely sanskaari – Vivah, that revolved around two sisters and arranged marriage and arranged marriage love that stayed the same even after too many obstacles. Plus, there was one more major similarity in both film and the serial, and it was Alok Nath, a.k.a Babuji.
5. Kya Huaa Tera Vaada (2012) from Biwi No 1 (1999)
Biwi No 1 was one of the most hilarious and interesting movies of the late 90s and it was also one of the most commercially hit collaboration of David Dhawan and Salman Khan. This is enough to turn the movie into a TV series, however, Kya Huaa Tera Vaada was not as funny as Biwi No 1, it had a more serious touch to it.
6. Love U Zindagi (2011) from Jab We Met (2007)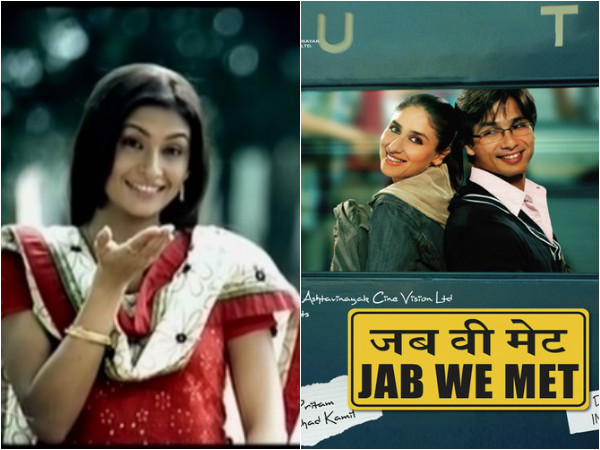 Okay so, Love U Zindagi was not entirely lifted from Jab We Met, Imtiaz Ali was consulted before the series went down for the shoot. However, it didn't turn out to be as big of a hit as the movie.
How many of these shows have you followed and loved?
10th August 2017
Jyotsna Amla