A popular saying goes that music has the power to make the lifeless full of vigour. Why not, one asks? After all, when the gods drank, they sang and out came the rains. No sorry, that became a little too much, didn' it?
It rained only because the weather demanded so. Gods didn't intervene; they were a tad bit drunk to mystify things.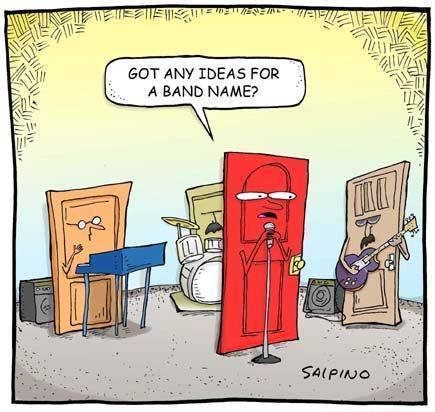 Anyhow, while music can move the most jaded and disconsolate to break into a rhythm, absurd sounds and poorly produced music can have an equally harrowing effect. But all that is fine. Even a Michael Jackson or Elvis have given bloopers. Some songs, staccato rhythms and insane lyrics- whatever might've been the reason- it often hasn't worked for the best of artists.
But what is one to do when the music is fine but somehow, the name of a band isn't? Have you ever come across strangely silly band names? Has there been a band whose song is revered but every-time you sing it up to your girl or guy friends- well if you aren't a ladies guy- you can't seem to remember the name of the band, when asked?
That might be the case. Some bands are as awfully named, rather adorned by such bemusing names as say an Ouagadougou in Africa. While on one hand, pronouncing them is only as challenging as being asked to walk Alaska barefooted, on the other, remembering the names is often as easy a being asked to willingly part with a canine tooth.
You just know what is easier.
So here are the 5 really uncanny, 'try to make a sense of me' band names that have unsurprisingly did wonders:
1. AIDS WOLF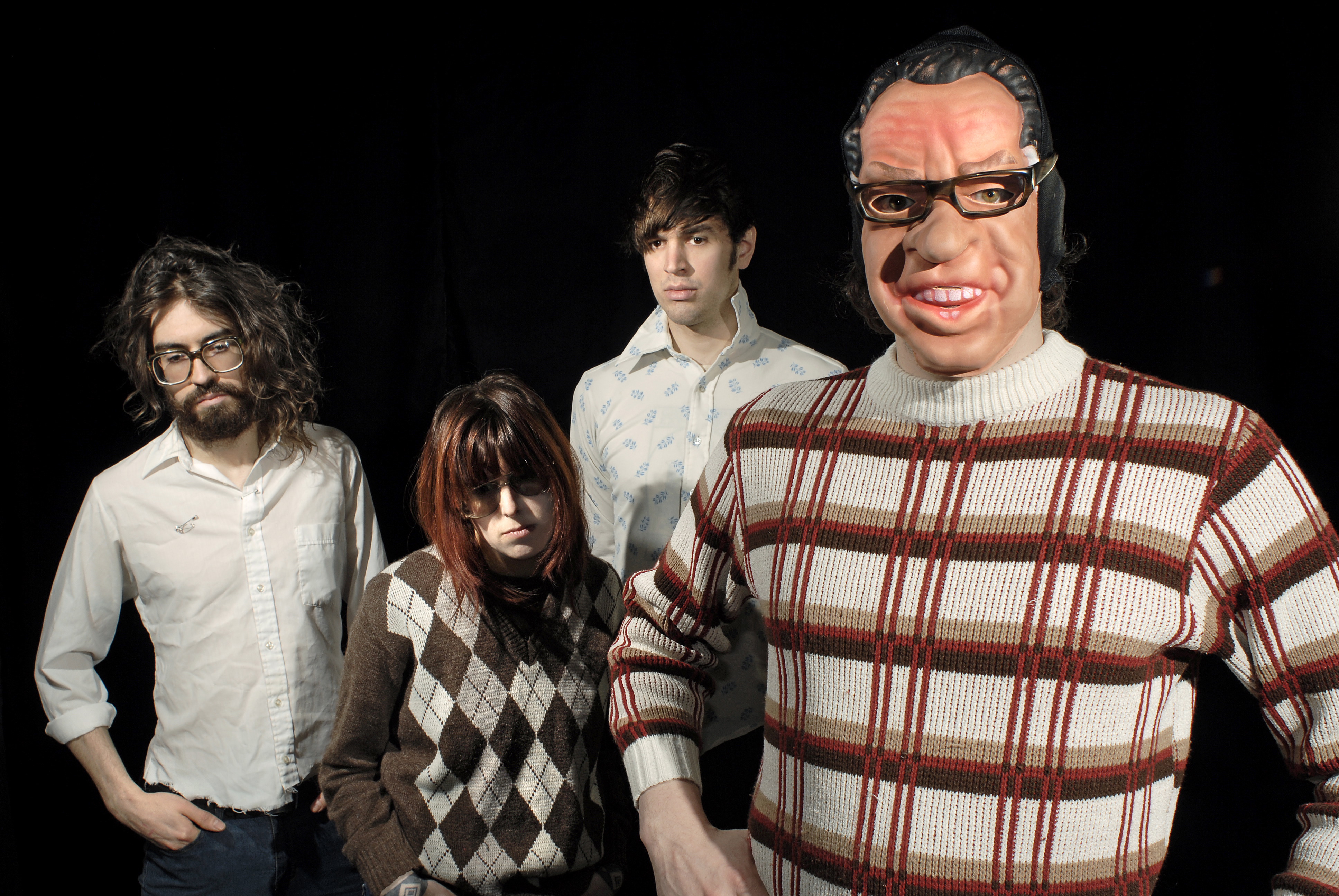 Alright, this is an interesting one. As it is Acquired Immuno Deficiency Syndrome is a highly dangerous epidemic of the century. Now imagine a wolf afflicted with one?
One can only hope that the wolf doesn't bite into a human or a fellow beast, right?
On a serious note, AIDS WOLF are a Canadian noise rock band and has received critical acclaim for albums such as Cities of Glass and The Lovvers LP.
2. ANAL CUNT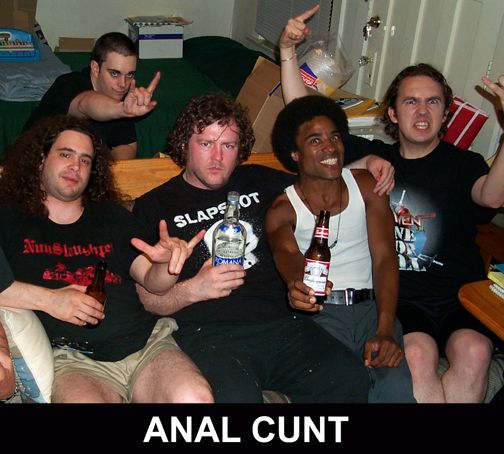 If you are under-18, pretend you just didn't read this. If you are over-18, even then please say you didn't read this.
But now that you have not only read it but imagined a few polite imageries in your head, it must be shared that ANAL CUNT were a late 80s American band formed in Massachusetts. With 8 studio albums and 5 compilation albums stood up for 'noisecore', 'hardcore' rock music.
One wonders, there's little irony in it with a band name like that.
3. Batwings Catwings
Okay, seeming like a musical equivalent of Batman vs Catwoman, where suddenly a Christian-Bale's version of Batman takes to the mic, instead of the Batmobile, one can only wonder how would it be if the cat went mew-mew!
But let's get serious guys. Batwings Catwings, that are yet to have a Wikipedia page on them are an LA-based rock band that isn't restricted to the heavy metal kind of sound.
Responsible for known hits such as Totally Outrageous and Breathless, the band is known to produce exhilarating and punchier sound around grungier rock rhythms.
4. The BONZO DOG DOO-DAH Band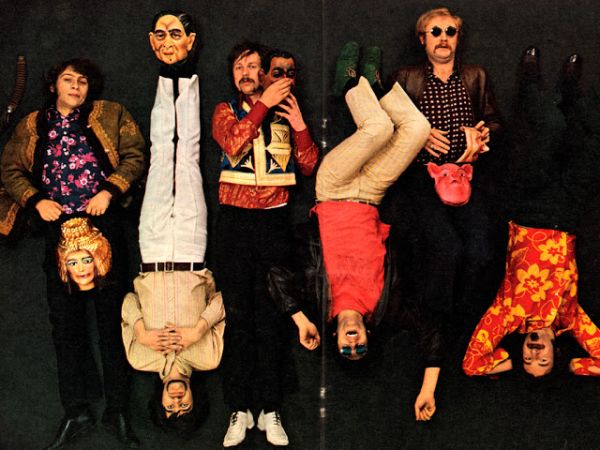 As if some freak force of nature found Scooby-Dooby Doo's cousin from outer space and put together a celtic musical movement out of the woof-woof music genre- pretend you just didn't read this- The BONZO DOG DOO-DAH band spurred attention for a rather amusing name.
In fact, the band, formed in the 1960s was quite a standout. But perhaps for the sheer imaginative combination of myriad musical and poetical elements- combining the sounds of music hall, trad jazz and psychedelic pop.
Known for strangely moving lyrics, hits such as I'm the urban spaceman, Canyons of your mind did hold the Brit-band in good stead.
5. Butthole Surfers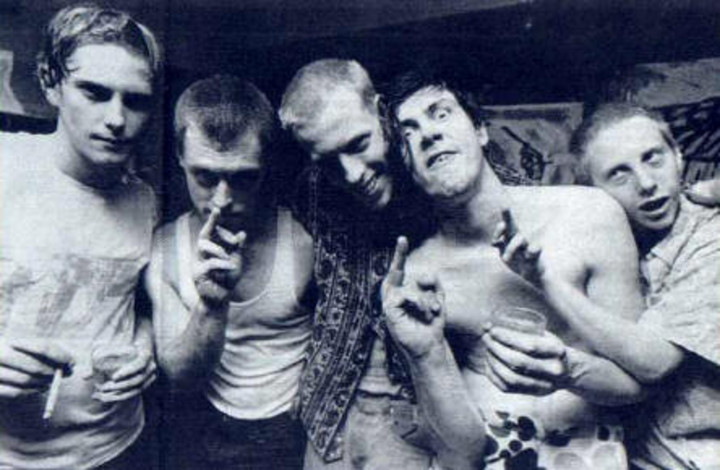 Is someone's behind already paining. Chances are, it might just be the case. Imagine letting a bit of an investigation to happen in your butt region; hello Sherlock you there? But let's get serious.
The Butthole Surfers are an all-boys band that came into existence in 1981- at a time where the Pop sound had found some really vibrant tunes thanks to stars like Michael Jackson and Madonna.
The interesting thing about the band that might've been named during one of the members' blackout or whatever was that the group was known for disturbing live performances and for doing black comedy on stage.
Producing a unique sound that bore signs of punk rock, psychedelia, noise and later, electronica, Butthole Surfers gave varied hits like Pepper, Who was in my room last night, Locust abortion technician- a song that sounds as bizarre as dying one's hair purple and then running a warm iron over it.