Halloween is slowly crawling up and people are going gaga over deciding which wicked character they should don for this year's deadly celebration. While it's a western celebration where people remember the dead, the tradition is picking up in Delhi too. Who doesn't like to be a ghost, ghoulish, goblin, witch and something that resembles the dead?
It's fun to dress up, go out and live the life of lifeless. While most of the people are planning their own private Halloween gala, there are many places in Delhi NCR that are throwing some really spooky Halloween parties. Imagine vampires, witches, ghosts, broomsticks, pumpkins, candies, spider webs, skeletons and what not….and why not….it's HALLOWEEN. So if you are ready to scare the shit out of the people, here are some places in Delhi that are organizing some really insane Halloween parties.
1. Hell-O-ween'17 Biggest Halloween Theme Party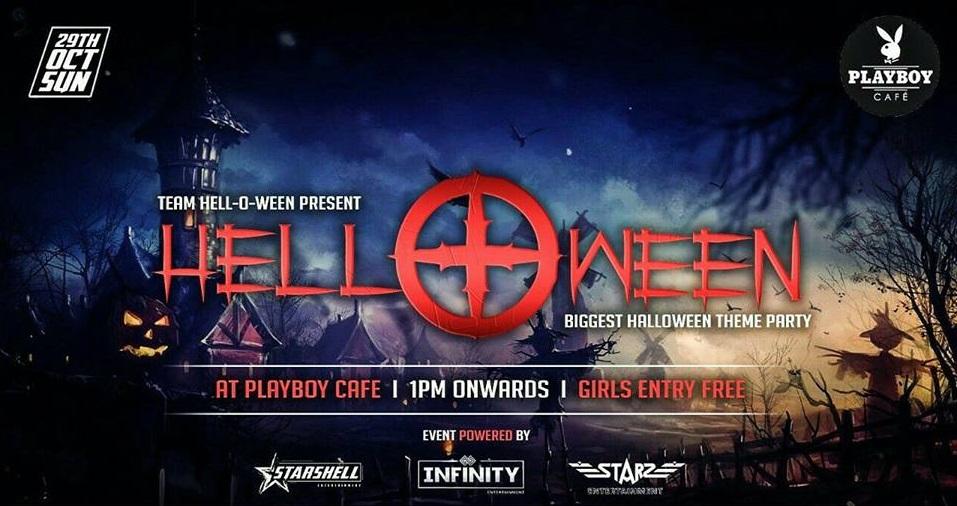 The best DJs of Delhi are coming to make this event even more entertaining. The team of Hell-O-ween'17 is throwing this party on 29 October 2017 from 1 pm at Playboy Cafe, Connaught Place. You can get the entry passes for 1200 INR.
2. Scary Night Party 2017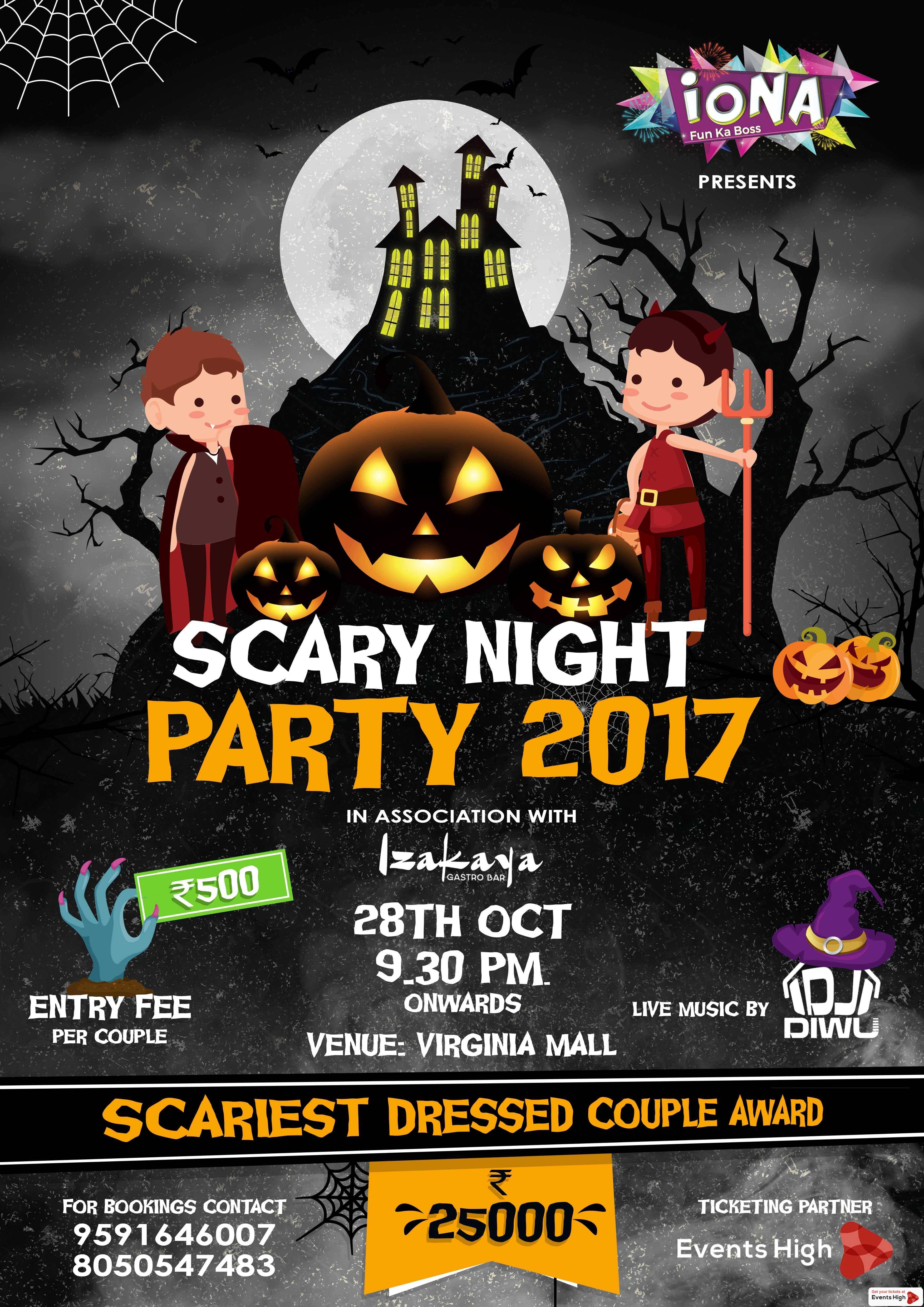 You must be above 21 to attend this event that is being held in Virginia Mall, Delhi on 29 October 2017. The event starts from 12 am. You can book your tickets online for 500 INR.
3. Halloween Night like NEVER BEFORE
The event is being organized at The Monarch, Ghaziabad on 28 October 2017. The party starts from 11:30 pm and you can book your tickets for 2000 INR.
4. Halloween Crawl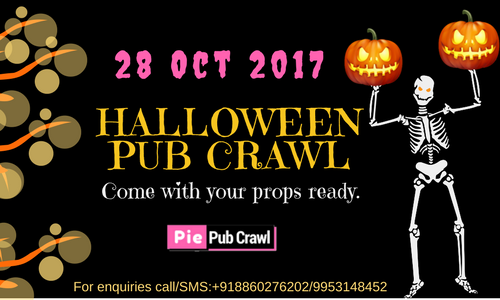 The place where the event will be thrown is not decided yet. We guess they are being the creepiest among all to throw a Halloween party but it will be held in Delhi on 28 October 2017. The event starts at 3 am and you can book your tickets for 1654 INR.
5. A Halloween Night out: Live Band, Movie, Camping, Barbecue
This one is real dark as the organizers are holding this event somewhere secret campsite near Gurgaon. The party starts at 4 pm on 28 October 2017 and you can book your place starting from 3,250 INR.
So are you ready to wear your Halloween costume? Give them hell and enjoy as much as you can.
17 October 2017
Avni S. Singh