These 13 Female Celebrities Beautifully Showed Off Their Baby Bump In Photoshoots, Performances, and Video Shoots.
Being a celebrity is never easy, I mean, yes it does come with loads of money and gift and comfortable life, however, there are certain things that any celebrity would die to do alone and in the comfort of their friends. Just think if millions of people would have a verdict on you just because you dated a certain person or wore a certain piece of cloth to an event. Disaster and invasion of personal space are something that celebrities have to combat all throughout their lives.
However, female celebrities have to see the worst kind of this invasion. They're judged for basically anything and everything. From the extra roll on their stomach to the cellulite on their legs, there's nothing that is spared about a female celebrity's body once it gets out in public. There are many who have gone on to shame pregnant women for looking, well pregnant. Who can forget huge criticism that Kim Kardashian West received when she was pregnant and was wearing a certain kind of heels that made her foot look swelled up. I mean come on people, give them a moment to breathe.
With time, things have somehow eased and all thanks should be given to strong new-age female celebrities who have started normalising themselves. Very often than not we come across stories where we get to know that our favourite female celebrities are just like us.
A strong move in that direction came when female celebrities started showing off their baby bumps to the world, because why not? It's nature's gift and is beautiful in every fricking way. Here's a list of 13 Female Celebrities who showed off their baby bumps in all its glory to the world, through various mediums and each one is beautiful in its own way.
1. Natalie Portman
( Source: Oscars )
Natalie Portman collected her life's biggest achievement while being pregnant. In 2011, Portman won the Academy award for her Best Actress for her performance in Black Swan. It was surely a beautiful sight.
2. Kareena Kapoor Khan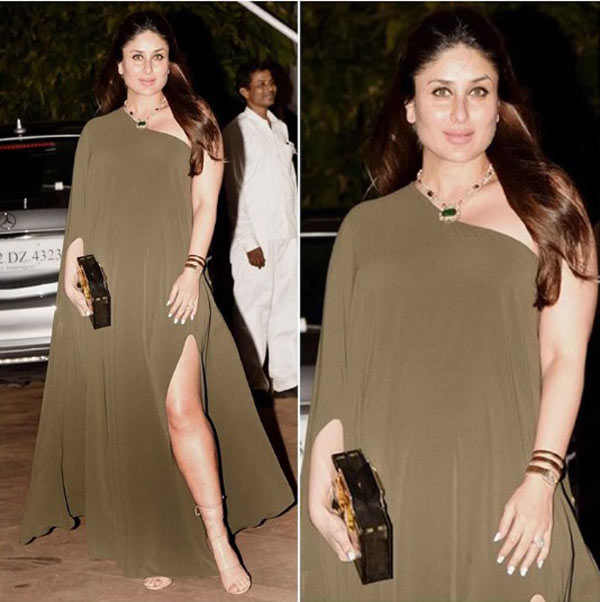 Kareena can simply be identified as the actress in Bollywood who changed all the rules. From working post marriage to glamorising her pregnancy like no one, she changed the game for all. Every piece that she wore over the course of pregnancy was all over the social media and this changed the way people used to see pregnant women.
3. Genelia D'Souza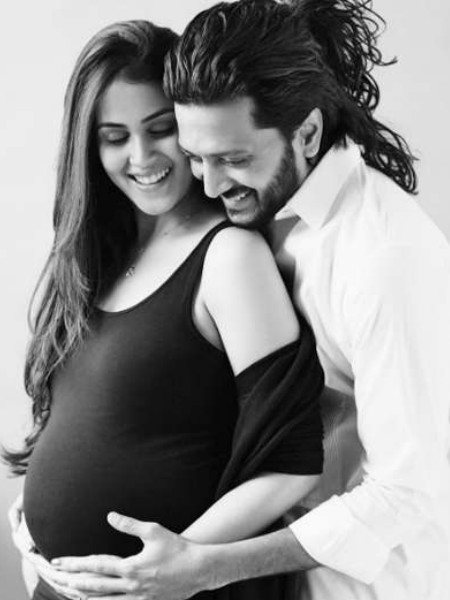 Genelia took her maternity pictures to her social media to share with her fans. It wasn't just her in the picture but Riteish Deshmukh too, and the couple looked adorable and happier than ever.
4. Serena Williams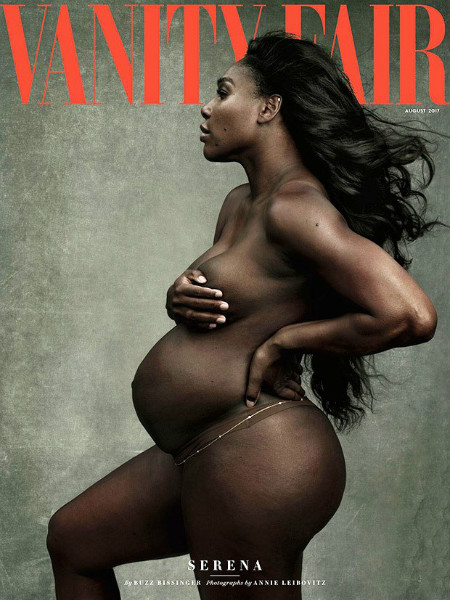 Serena is the greatest athlete of all time, and she won her 23rd Grand Slam title while being pregnant, that's more than enough to get the gist of the entire thing. She posed for Vanity Fair and was looking like an absolute goddess.
5. Lisa Haydon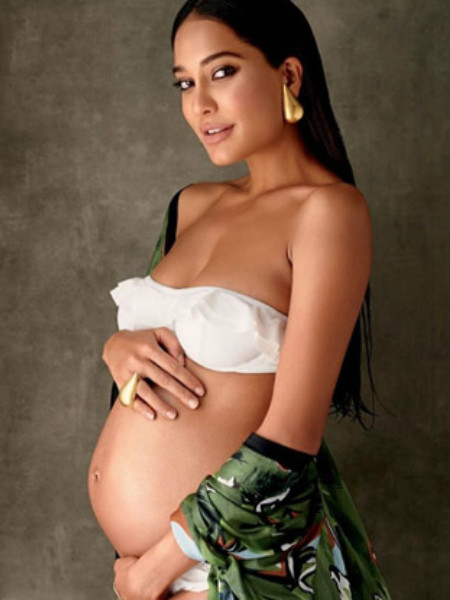 Lisa is an absolute bombshell and when she got pregnant, she went on to share the news with all her fans and admirers on Instagram. More than that, recently she talked about Breastfeeding on social media and it was all that new mothers are trying to let the world know.
6. Carol Gracias
Carol Gracias is one of the biggest supermodels in India and also happens to be the first female model who walked ramp while being pregnant. Shattering one norm after the other.
7. Demi Moore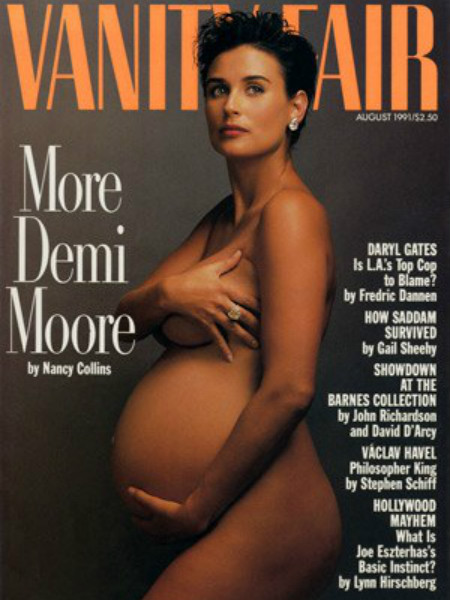 Demi Moore posed for Vanity Fair's cover while being pregnant and completely naked, somewhat similar to Serena Williams. However, Moore's cover came at a time when no one even talked about pregnant female celebrities in glorious ways.
8. Ali Wong
source: Netflix
Ali Wong is a comedian and she recorded her Netflix special while being seven months pregnant. Yes, you read that right. This superwoman made everyone laugh while carrying a seven months old life in her stomach, that calls for some special kind of superpowers, I must say that.
9. Beyoncé
https://www.youtube.com/watch?v=1Xt6cpzY4tY
source: D Roy
Beyoncé's second pregnancy will be talked about for many more years to come, all thanks to her 2017 Grammy performance. She was pregnant with twins and did give a performance that no one could even think of. She's called Queen Bee for a reason guys.
10. Konkona Sen Sharma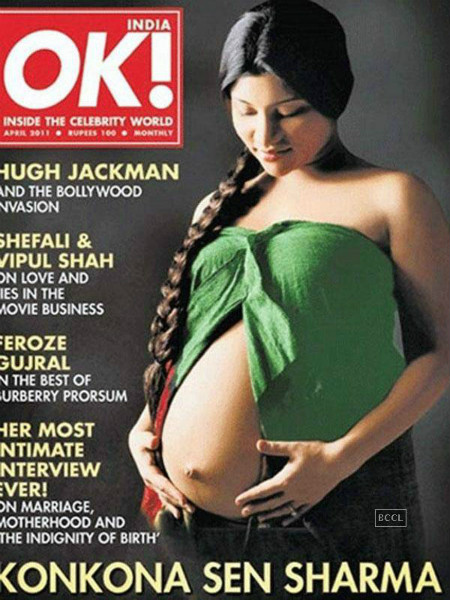 Konkona is one of the very first female celebrities who went on to be featured on a magazine cover while being pregnant, plus, with a visible baby bump. We all know Konkona, she has always challenged the norms of this society and this photo shoot was simply the start of it all.
11. Blake Lively
source: Late Night with Seth Meyers
One of Hollywood's most stylish leading ladies was going all the places when she was pregnant with her child. Plus, in various interviews, she openly admitted that she would like to have a big family, something that not many people go on to discuss while being in the limelight. She went on various talk shows and ruled her pregnancy with some of the most on-point styles.
12. Alysia Montano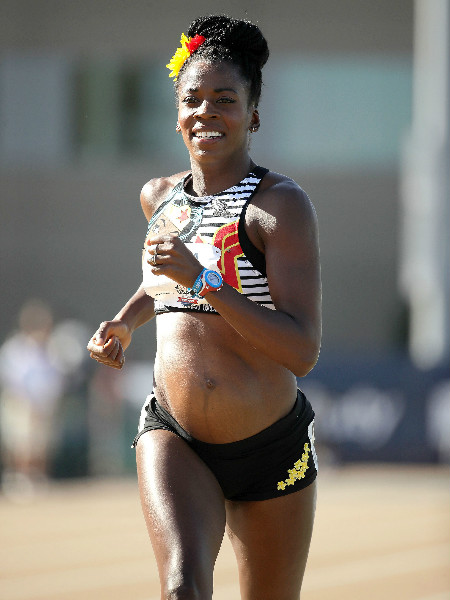 Both the times when Alysia Montano was pregnant, she ran for her Olympic race. Now I don't what is more glorious and empowering than this. Women can do anything at any time.
13. Celina Jaitley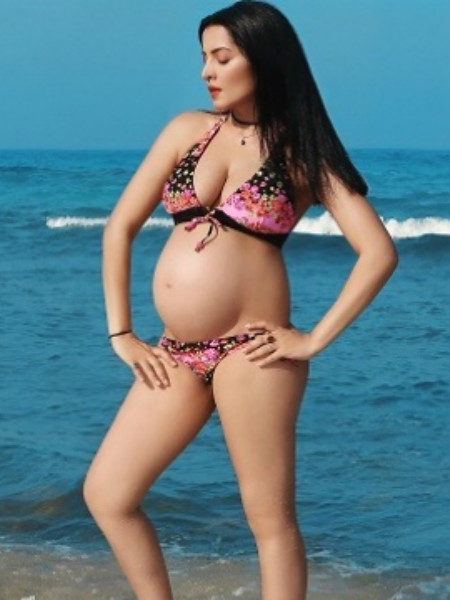 Celina Jaitley recently announced her pregnancy with a bikini photo shoot and this pregnancy is all the more exciting for the couple because they're having a set of twins (again). Jaitley and her husband are proud parents of Winston and Viraaj (twins) and they soon will get another twin siblings.
These female celebrities are breaking society's rules and norms with one pregnancy at a time.
9th August 2017
Jyotsna Amla