The situation of every applicant is absolutely individual. It is clear that the HR specialist is interested in why you applied when they ask why are you looking for a job change. It is of interest to the HR personnel whether you have given up your previous job yourself or whether you have been given notice and why. Let's try and answer the question.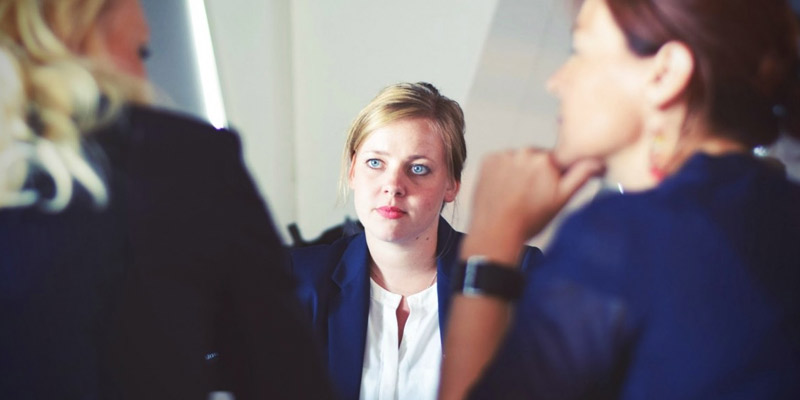 It is always interesting to the HR whether you applied because you were unhappy in your previous job and why, whether you simply find the job better and feel like a new challenge or whether you are there for private reasons. Your situation can say a lot about your motivation.
HR personnel know that applicants who voluntarily decide to change jobs are often more motivated than those who were forced to do so. The reasons for this can be varied and offer decision-makers important clues about your past, your personality and your goals.
How Important Are Your Reasons For Changing Jobs? – Why Are You Looking For a Job Change
A change in the private life situation can lead to a change of job as well as the desire for a higher salary. Other common reasons for deciding on a career change include insufficient appreciation by the employer, the search for more flexibility and independence, or better opportunities for advancement.
If you have not been fired or not been forced to change jobs, there is always a desire for improvement in any way behind your application. These might be the reason behind your job search
1. You want a better working atmosphere.
2. You want to improve your work-life balance.
3. You plan a closer distance to your life partner.
4. You are longing for a new challenge.
5. You want to escape boredom.
The HR specialist would like to understand your decision. Besides, they can directly check whether the potential new employer could even fulfil your wishes and thereby actually represent an improvement. Because if you change with the goal of greater working time flexibility, but the company cannot or does not want to offer this to you, the employment relationship is unlikely to come about or, if it does, you will not be able to achieve long-term satisfaction.
SUGGESTED READ: How to Make a Resume – Part 1- Basics of Modern Resume
Volunteer Job Seekers Appear Self-Confident
If you have voluntarily quit your previous job or are still in a job, but are also looking for a new job, you have a great advantage that you do not have to justify yourself in front of the recruiter. After all, due to your current employment, you are not dependent on the selection or rejection.
This relaxed feeling is your competitive advantage over all those applicants who are desperately looking for a new job or have been laid off by their previous employer. Your initial situation ensures that you are in a better negotiating position and therefore automatically appear more confident.
What Should You Answer To The Question "Why do you want to change your job"?
If you have done everything correctly, the personnel manager can already read from your application documents whether you are still in a job. the HR managers would like to find out again personally what your motivation for changing jobs and applying to the company is in the interview. So what should you answer? Let's discuss the do's and don'ts here.
DO'S:
1. Always stay professional, factual and constructive.
2. Find out for yourself why you really want to change jobs.
3. Formulate the reasons for leaving the previous job, honestly but positively.
4. Think about what you expect from the new job, what your goals and motivators are. You need to look into the future instead of the past.
5. Convince the HR manager of your motivation for the new position. They do not want to have the feeling that you want to get away from your previous job.
DON'TS:
1. Never drag over your previous employer, company, or colleague. It is unprofessional and makes a bad and unappealing impression.
2. Do not seek the reasons for changing jobs with other people.
3. Do not invent any reasons, because lies are known to have short legs.
4. Check whether your reasoning leaves a good impression from the employer's perspective.
Q&A – Why Are You Looking For a Job Change
Question: You write that you are looking for a career change. Why?
Reason: The company is doing poorly economically.
Answer: I was always satisfied with my previous employer and was able to gain numerous exciting experiences. Unfortunately, at the moment they cannot offer me the career opportunities that I am looking for. That's why I decided to join an up-and-coming and future-oriented company to expand my knowledge and take on more areas of responsibility.
Question: You write that you want a new challenge. Couldn't your previous employer offer you this?
Reason: You are not promoted or bored at work.
Answer: My previous employer is a rather small company with a focus on ABC. That is why it does not offer me the same opportunities for development in the XYZ department in which I would like to specialize in the future as I would have according to the job advertisement in your company.
Question: Unfortunately, I couldn't find the specific reasons for changing jobs in your application. Would you explain this to me again?
Reason: There are personnel conflicts with colleagues or superiors, for example in the form of bossing or bullying.
Answer: Teamwork and a good working atmosphere in the company are very important to me. Unfortunately, numerous restructurings in the past few years have led to major personnel changes, which in my opinion are not optimal. For this reason, your guiding values and the organizational structure of the company convinced me that you better match my personal goals and values.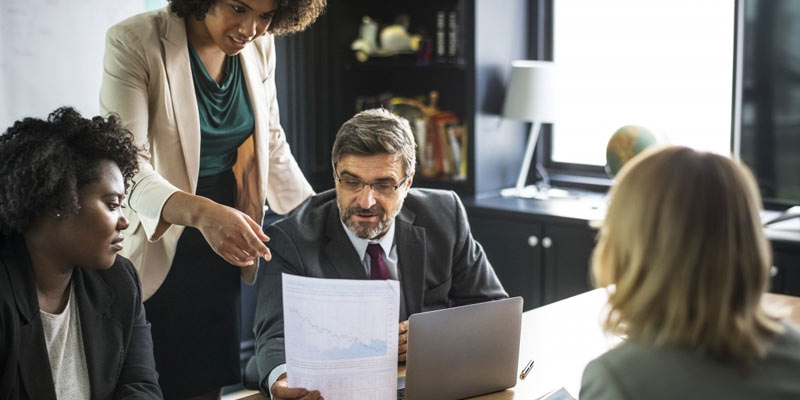 SUGGESTED READ: How to Answer The Question 'Why Should We Hire You'?
Question: I see that you have changed jobs three times in the past five years. So won't you stay with us for long?
Reason: you have not yet found your true destiny.
Answer: For me, it was important to gain as much professional experience as possible and to get an insight into different companies to see which work model best suits my career goals. As a result, I have developed a very clear profile of what I envision for my professional future, especially ABC and XYZ. I am therefore certain that I am an ideal fit for your company and that I would like to be involved in the long term.
Question: You write that you want above all more flexibility and personal responsibility. How am I to understand that?
Reason: You want to prevent burnout from stress and pressure by changing jobs.
Answer: In my opinion, rigid working hours and open-plan offices are a construct that belongs in the past. I have found that I can work more creatively and productively if I can organize my working hours more freely and at least partially choose my job. For this reason, I can identify very well with your flexitime model and the possibility of work from home.
These interview questions on 'Why Are You Looking For a Job Change' will help you land your dream job much easier. All the best for your career.