Most students come across a question mark after completing class 12th – the one that asks them about their future career options. Some students have it decided, while others can contemplate between different courses of study. It's totally fine if students are still wrestling between options. Many things can influence a student's decision about their graduation – from peer pressure to parent's choice. What makes the difference is – how informed a student is about a particular field.
If you're here reading this article, it's understood that BBA is of some interest to you. BBA is a three-year undergraduate professional degree that has come into prominence in the past decade. It focuses on management principles and addresses the core functions of a business such as strategy, decision making, finance, marketing and others. BBA is a comprehensive course of study and is not limited to the core management functions. Having a career in BBA in Information Technology is also possible and highly rewarding. There are many reasons for pursuing BBA, and most of them are underrated. Take a look!
1. Aligns with Market Requirements
The current requirements of the market across different sectors have much room for management undergraduates. The Indian economy is expanding, and businesses are responsible for the growth. In such a scenario, companies require candidates with thorough knowledge of operations and business. A student with a BBA degree can easily fill in the gap and put their skills to work in such organisations. Overall, BBA has much scope for students who are invested in the intricacies of business studies and management.
2. As Versatile as it Gets
With a BBA degree, students are not limited to management or operations side of things. BBA comes with many different specialisations that students can pursue. From having a career in BBA in Information Technology to Human Resources – a student can do it all. Even digital marketing or a career in energy trading, the sky is the limit with a professional degree. BBA is an enabler – one that opens doors to many different opportunities in the corporate world.
3. Provides Hands-on Experience
The curriculum of BBA is centred towards industry learning. It helps students in adapting to challenges pertaining in that domain while working on specific case studies and research projects. During the course of study, there are many workshops and industrial visits that help students in understanding the nuances of management and everything that it has to offer.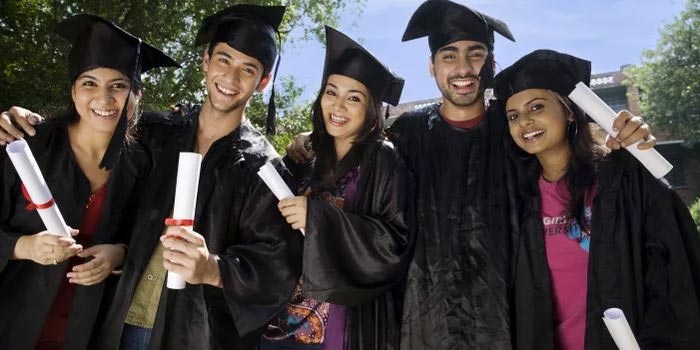 4. Exposure and Experience
Imagine working directly with the core functional teams of an organization. Since the nature of a BBA degree is such, most students will be working with operations, sales or the marketing teams directly. With such exposure, students gain valuable experience that is useful throughout their professional career. It helps foster skills relevant to the industry while focusing on the latest trends.
5. Builds a Strong Base for an MBA and Other Degrees
Even though an MBA is an advanced degree, it does have some linkages with BBA. A degree in BBA sets a solid foundation for students who want to pursue an MBA degree later. It is an extension of BBA and students who already have studied management principles during graduation find it easier to work through the course. Furthermore, BBA graduates can also pursue economics and other degrees for post-graduation.
6. Paves Way towards Entrepreneurship
India is bustling with startups, and new business ideas are impacting the economy in positive ways. With a BBA degree, a student has numerous opportunities that they can explore – including entrepreneurship. BBA students will learn the practical aspects of business ventures including the mechanics and functioning. These insights are essential for starting and running a business.
Final Words
BBA is an excellent degree for students who want to have a professional career with no bounds. Many opportunities are waiting to be grabbed, and BBA students can leverage these in their favour. It's a promising field and sky is the limit. However, when it comes to specialisations, only a handful of universities like UPES offer niche courses like a BBA in Information Technology or Energy Trading. Students looking to pursue BBA, should check out the official website and apply for BBA admissions online.