"A designer knows they have achieved perfection not when there is nothing left to attach, but when there is nothing left to take away."
There is no place like the design industry – it is where creativity meets technology to thrive innovation. From the clothes we wear to the office we go to the apps we use; design is everywhere. The power to reshape the world rests with the designers along all its fields.
As design-driven businesses significantly outperform their competitors, designing is the most sought-after pursuit to look forward. Under one umbrella, you can take various paths of designing to explore your ideas and career.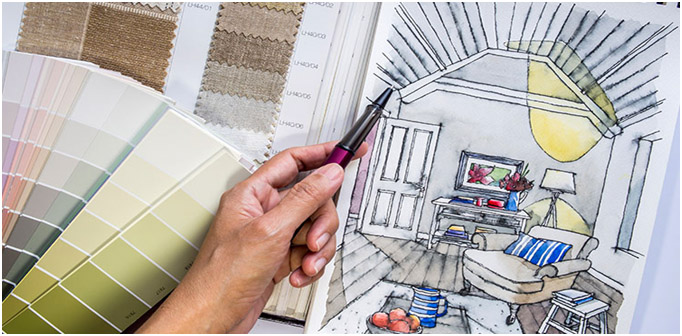 Most career options for youngsters start with the choice of B design course where options vary from graphic design to game and architectural designs. B design course helps elevate your creative skills and flourish your career.
For pursuing B design course, no specific field of secondary education is required for unleashing creativity, skills and aptitude are the only requirements. Some creative areas of designing are more than just imagination.
Take A Look At Creative Careers In The Field Of Design:
1. Graphic Designer
It is one of the most in-demand skills around the globe for a design professional. Graphic designers create designs for marketing collaterals, brand identities, product illustrations, websites, and similar using software like Adobe Creative Suite. Designers merge technical skills with artistic abilities to innovate a design which has the capability of communicating without words. Some skills in demand for a graphic designer are Adobe Creative Suite, Typesetting, and packaging design.
2. UX/UI designer
UX/UI designs make websites, and mobile applications run smooth and easy. UX/UI designer builds an interactive user interface for a system or product to accommodate the needs of the user. They also evaluate the usefulness, value, accessibility, and credibility of the website or mobile application. Some of the skills in demand are a web programming language, prototype, UX/UI wireframe.
3. Architectural Designer
Professional in this area work with interior and exterior design of the structures to improve safety and aesthetics. Architectural designers select colour schemes, designs, flooring, lighting and furnishing details, and similar for a building or a room. By using different software and sketches, an architectural designer brings ideas to life. Some of the skills in demand are CAD, Revit, SketchUp, and similar.
4. Animation Designer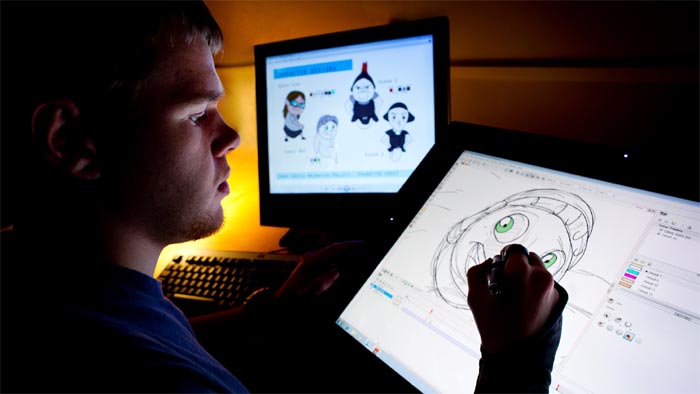 An animation designer creates animations for videos and movies for developing movies of such genre. They work either in studios or freelance to develop ideas in the form of animations. Knowledge of Adobe Photoshop is the necessary skill required to perform tasks with other software skills.
5. Art Director
Art directors work in various areas such as magazines, publications, newspapers, and advertising agencies. They communicate with clients and oversee the project timeline and budget. Art director manages a team of professionals to review and approve creative material which is presented to the clients. Some skills required are art direction, Adobe illustrator, and similar.
6. Fashion Designer
Fashion design professionals are responsible for developing and designing new clothes and accessories. All the designs are sketched on papers to later create the final product with approved colour, design, material, and texture. A fashion designer must remain updated with current trends by reviewing magazines and fashion shows. Knowledge of product design and development is the essential requirement to establish a career in the industry.
7. Film and Video Editor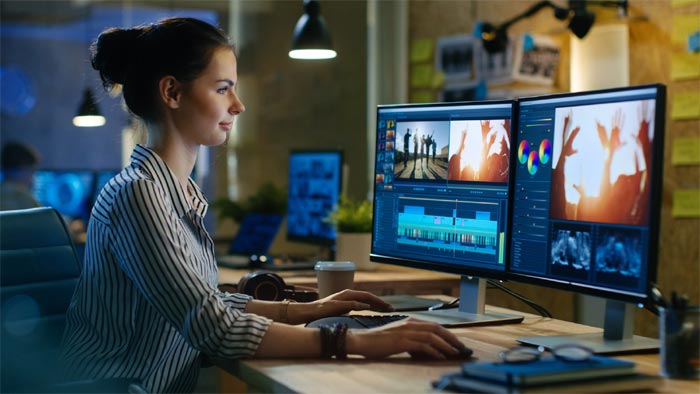 They use the latest software technology for artistic production and promotion. Editors work with producers and directors to determine the shot material is captivating for the audience. The editing process involves trimming the camera shot footage to segments, marking frames for audio positioning, and organise raw footage into seamless and final product. Some of the software skills required are video editing, Adobe Premiere, and similar.
Grow a Career Where Creativity is an Edge
Apart from the above fields, there are many others where everyday creativity is required to execute the work. With proper skill and knowledge, you can grow your career while being creative at the same time. In India, universities like UPES provide regular courses starting with B design course which helps you explore numerous industrial aspects. Pursuing B design course from UPES gives an edge with hands-on experience from industry experts.
Design is becoming a primary need in almost every segment of society; hence, the need for a professional designer increase. The design school of UPES offers B design course where you can unleash your creativity to learn and explore.