You know it to be the maker of elite electric cars, that fragment of the 21st century that underlines a paradigm shift in the entire ballgame of electric mobility.
You also understand it to be among the biggest businesses at a time where most industries are either collapsing or dwindling with slugging growth. And now, you will regard Tesla for a completely different course of business, that's got little or absolutely nothing to do with the making of powerful, sturdy electric cars.
By 2020, it is expected that Tesla will go full throttle into the launch of its solar roof business across Europe. You read that right!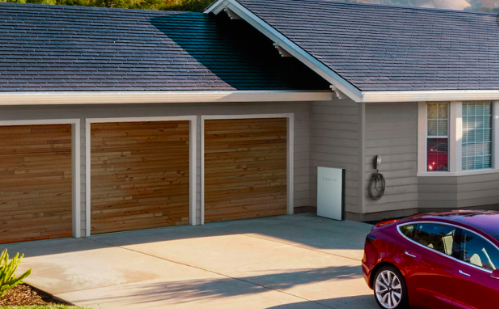 In a recent Tweet published by the main man in the business- Elon Musk- Tesla announced that it would be taking its solar roof business to Europe next year. But an important part of this development is to understand how exactly does Tesla function using solar roofs?
Here's what you ought to know. Tesla Solar uses roof tiles with solar cells that are embedded inside that ultimately enable people's houses to convert sunlight into electricity. At a time where much of the emphasis of the world is on renewables, this indeed is, a magnificent business idea.
In fact, as recently as the last Sunday did Elon Musk announced the re-launch of the Tesla Solar roof design, something that one expects to bring about a path-breaking change in the industry.
This move, according to Elon Musk, is expected to cut down approximately $500 a year in utility bills, with no long-term contract. But in here lies the most enterprising facet of the solar-roof business.
One doesn't have to necessarily buy out the technology, there's also the option to rent it out. If that's not interesting, then what is?
The renting option has been introduced to keep the economic purpose or benefit of the product in mind.
On the said occasion, Elon Musk happened to share the following:
"With the new lower Tesla pricing, it's like having a money printer on your roof if you live (in) a state with high electricity costs," said Musk in a Tweet posted recently. He would further go on to add, "still better to buy, but the rental option makes the economics obvious."
But the solar roof business isn't exactly a brand new development on the part of Tesla. It's a well-documented fact that the solar business of Tesla first came to life back in 2016, as a part of the eminent brand's "clean energy vision."
That said, here's another exciting aspect of this soon-to-be-launched business in Europe. Targetting an exciting weekly turn-around number, it is believed that Elon Musk is currently targeting the manufacturing of as many as 1,000 solar roofs per week. And the same is expected by the end of 2019.
And where the rental cost of the Tesla solar roof is concerned, then it is believed that one can rent it out for a cost as economical- or should one say, affordable- as $50 per week. This basically means that for an amount as tidy as this one, Tesla will also come personally to one's home to install the said technology. Isn't that a win-win, one's coaxed to ask!