Hey, first things first. No need to be enraged by the headline.
But hey, are you anyways? Here's a simple, uncomplicated piece of truth.
Nobody can be Jack Ma. Not happening.
Not only because there's just one Jack Ma unless one went down the road of finding other owners of this simple name, which may measure in millions in China. But more sincerely because this is a name which, when taken in the context of entrepreneurship, or more specifically, Alibaba, becomes charismatic.
Right?
The same way, you take the name of Reliance and the face of Mukesh Ambani pops up immediately into the mind. And of course, with the glorious halo of 'Jiyo!'
Now, what are we talking about?
Well, it's simple. A leading report from famous investment banking company UBS suggests that Reliance, more specifically, Reliance Industries could well become India's Alibaba at some point in time in the future.
This oil-to-telecom conglomerate is, at present, evolving from being an integrated energy company into being a behemoth of a consumer-giant of the size of Ali Baba group, based in China and fronted by Jack Ma.
Having said that, while the piece of finding by the revered UBS may have pleasantly surprised some, there may be a sense in abstaining from net-worth comparisons between the respective figures that are in charge of two different businesses; i.e., Jack Ma and Mukesh Ambani.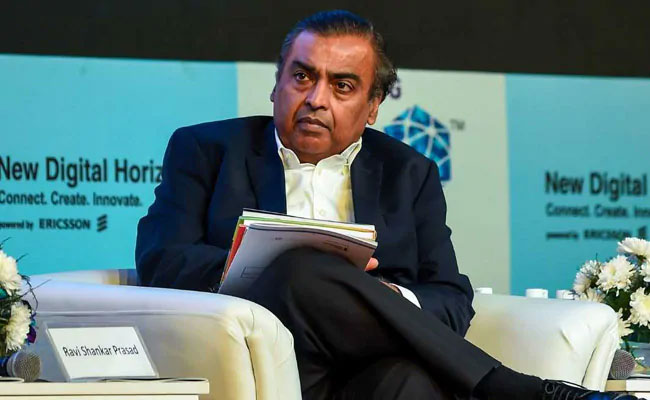 So whether it concerns a business writer, entrepreneur, student, economist, or whosoever, there's more sense in understanding why UBS suggests that Reliance industries could become India's Alibaba in the future than comparing the net worth of two completely contrasting personalities and their respective powers thereof, for the sake of delving into irrational comparisons.
Focusing on the key paradigm therefore from UBS' finding, here's what you need to know.
The group, basis of its study, suggests that RIL can not only become a market leader in the spheres of telecom and media in the country but that, it can also leverage certain advantages, so to speak, it has in order to extract the most from its success in these spheres.
So what are these anyway?
Reliance Industries' success can be shaped around a bundling strategy and a home-court advantage as The Economic Times put it succinctly, which is quite similar to what Ali Baba enjoys back in China.
And this, therefore, is above or beyond the policy support that the firm enjoys, provided the writer of this piece isn't shot by fanboys of the 'venerable' ruling establishment.
Reliance has to be credited for its outstanding physical presence in terms of having stores that are aligned with the firm's omnichannel focus in the sphere of Retail and E-Commerce, which could well pave way for its future successes in the sphere of telecom. This, let's be clear is a sector where the brand is nearly holding a near-leadership position, and thus, it's potential to unleash itself the way Alibaba did cannot be doubted or undermined in any way.
Right?
To quote The Economic Times on the piece of news that should interest students of entrepreneurship as much as it may doers of things, here's something worth factoring in:
"The company has already surprised investors by reaching a market-leading position in telecom within a short span of two-and-a-half years. Its edge in fixed broadband (FTTH) derives from low penetration, high capital intensity, a fibre roll-out lead, and content tie-ups."