There's hardly anyone out there nowadays who does not have a LinkedIn account. Isn't it? Students, who are yet to step into the main fray of their careers, having not even taken the first big step to forge a career, entrepreneurs, even politicians, and of course, technocrats and merchants and traders- truth be told, everyone relies on LinkedIn in some form or the other.
Isn't it?
In fact, a key market to LinkedIn's growth and expansion plans, offering vital support to exert its global influence is- India. Therefore, in other words, it may not be incorrect to state that India is right now, more crucial to LinkedIn, than what one may have thought about.
And that said, it's worthwhile to note just how India plays such a key part to the business networking platform that can actually give a run of the money to most other so-called professional networks and platforms out there.
Apparently, the latest news out there puts India right at the heart of LinkedIn's business and expansion plans. It then also tells us that how in the current conception, India cannot be thought of or kept in isolation with regards to the famous professional networking platform (among the most respected of all platforms in the World Wide Web).
But in order to understand all of this, one will have to rewind the clocks back to ten years in time. It appears that this last decade has been instrumental to the rise and rise of LinkedIn in India. Wondering why?
Well, here is what you ought to know.
It is confirmed that LinkedIn has seen 20 times growth here in India in the course of the last 10 years. The way India has contributed to LinkedIn's rise and prominence is actually unprecedented, to put it genuinely.
More than 5,00,000 active jobs and 5,57,000 companies are represented on the platform in India
LinkedIn's base in India has nearly doubled in the past four years
The above are just some of the numbers that have shaped LinkedIn's famous and memorable India journey, a journey that will have India- the world's largest democracy- as one of the key pillars for the firm's growth and ascendency.
While all of that said, let there be no confusion as to which country still offers the largest market for the business networking platform. Surely, the United States is still very much, the key driver for business and growth, and as a matter of fact, the biggest market force for LinkedIn.
But the moment one step outside the United States, things appear to change and India begins to flex its assertion over a platform that is also, at the end of the day, a key driving force for major businesses, ventures, funds, projects, and what not!
Outside of the United States, the biggest market for all of LinkedIn happens to be India.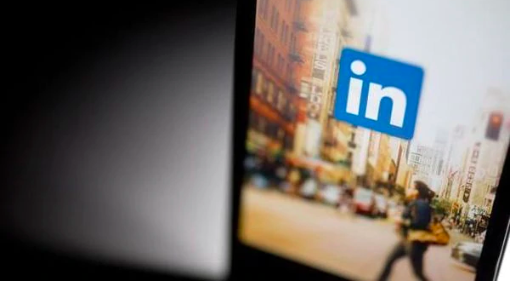 All of that told, Livemint noted the fundamental importance of LinkedIn's growing India journey and shared the following:
"We are excited to celebrate 10 strong and successful years of LinkedIn in India, a decade of connecting India's professionals to diverse opportunities. It has been an exciting journey to see the platform, the member base, and our teams grow from strength to strength," Ashutosh Gupta, India Country Head, LinkedIn, said in a statement.
The Microsoft-owned professional networking platform is the world's largest professional network with over 660 million members globally.
The company noted that it was focused on closing the 'network gap'. A recent bit of research conducted by the firm reinforces that a strong professional network can enable job satisfaction and highlight the crucial role of networking in gaining access to employment.