There are honestly only two ways of understanding this piece of news. First, that this is a really serious matter and one that demands all your attention, at this very point in time. For nothing else would suffice. And second, that in order to while away time, it's just one of those news pieces that don't actually matter at the end of the day for there are far too many serious things to do anyways.
But truth is, irrespective of how you view this occurrence, truth is, that an Indian court has actually summoned famous Chinese billionaire Jack Ma, a man who, on record and information available in the public domain, shipped half a million (and maybe even more) Coronavirus testing kits and the required medical paraphernalia to countries severely aggrieved by the shortages of the same, at the height of the novel COVID-19 pandemic.
Though, on lighter vein, it must be admitted that this is not the reason why a court in India found the famous Billionaire- with a penchant for Michael Jackson dance videos- guilty. It turns out that there is a connection between the spreading of fake news, as purported by this Indian court and the news browser that belongs to Jack Ma that has led to this serious matter.
There's fake news, as alleged by a court in Gurugram, on not only UC Browser but also Alibaba, both of which belong to Jack Ma, based in China.
And the matter really picked speed when a former employee brought it to the notice of the Gurugram court that he was wrongfully terminated and that there happens to be fake news circulation on the famous news aggregator app, by the name of UC Browser.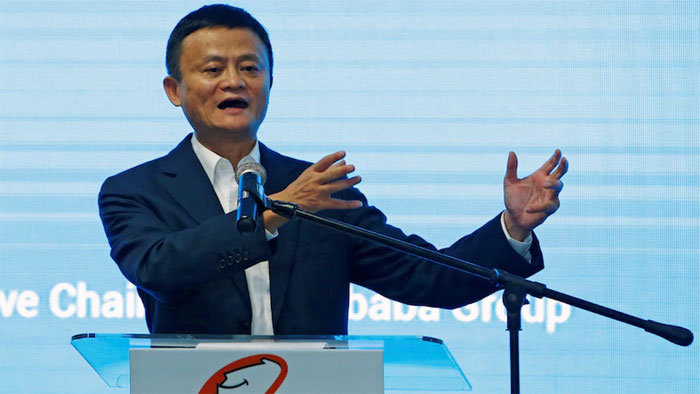 Sudden and surprising that the event may have been, it does not mean, at least, according to the Gurugram court, that Jack Ma should go unpunished. After all, and with due sincerity, fake news happens to be one of those pathetic evils that stands the risk of shaking the very fundamental of information and hence, the moral fabric of our society.
Having said that, where this piece of news takes a funny shape is when you actually imagine that someone of Jack Ma's stature- whether or not his firm is guilty of having committed the crime of spreading lies of fake news- would actually make a visit to Gurugram, to appear in this court?
Can that really happen? Wait. Think of it like this, instead- will such a thing even happen? Who was smoking what and in what capacity to really think that summoning Jack Ma would actually lead him to make a visit to the very country with whom his nation is having a tug of war at both ends-
Trade and commerce
International diplomacy
Nonetheless, here's what a leading news platform had to share on this developing story:
Sonia Sheokand, Judge of the district court in Gurugram, has issued summons for Alibaba, Jack Ma and a dozen individuals, reports Reuters.
UC India said in a statement it had been "unwavering in its commitment to the Indian market and the welfare of its local employees, and its policies are in compliance with local laws. We are unable to comment on ongoing litigation".