An alliance forged to increase the quotient of entertainment you'd think. A partnership that will raise the prospect of seeing a different creative energy and thrust that'll provide ceaseless entertainment on multiple platforms, that not only includes television (as of today), but also the OTT platform.
The latter, you ought to think, will only widen its prospect of entertainment offering to the audiences as a result of this alliance.
Two of the biggest entertainment vehicles on mainstream television in the Indian market, Zee entertainment and Sony are all set to merge, thus bringing forth a collaboration that'll be one of a kind.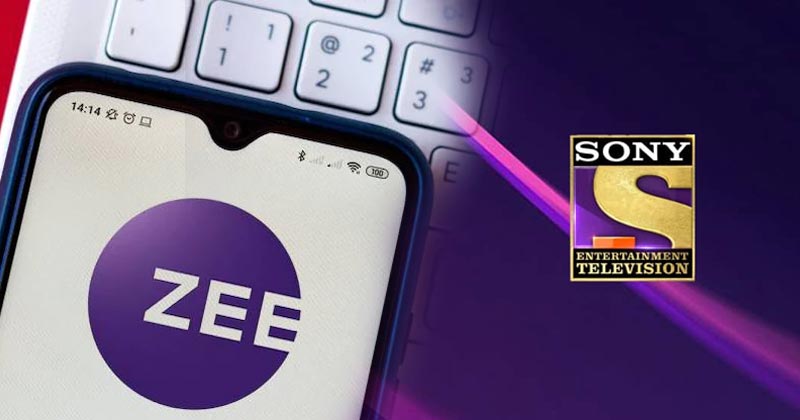 The kind of collaboration from which one one would expect entertainment of a different leveller altogether.
Though what must be noted is that at this point in time, the collaboration that brings together Zee Entertainment and Sony is still a proposed deal and cannot be thought of as being a final announcement just yet.
Having said that, here's what can be confirmed immediately:
As part of the proposed deal bringing forth Zee entertainment and Sony together, the Zee shareholders will hold 47.07 per cent of the stake from the forthcoming occurrence and the rest of the merged entity will actually be owned by the shareholders from Sony India stable.
Also Read: Shah Rukh Khan And KBC: A Affair That Could've Lasted Until SRK Turning 60!
That being said, what are the further details about this forthcoming business merger that's set to raise the bar in the entertainment spectrum:
Zee, which has a presence in television broadcasting and digital media with brands such as Zee TV, has been under pressure from top investors for a management reshuffle, including the exit of Chief Executive, Punit Goenka, from the board.
Zee said in an exchange filing that the company and SPNI have entered into a non-binding term sheet to bring together their linear networks, digital assets, production operations and program libraries.
The merged entity will be publicly listed in India and Goenka will be its managing director and chief executive officer.
Zee said the merger proposal would be presented to shareholders for their approval.
Watch this space for more: we will bring you more updates upon the finalisation of this business transaction that has exciting prospects for the end audiences with two giants coming together.