The Swiss President Johann Schneider-Ammann declared after a meeting with Prime Minister Mr. Modi, "We have promised India support in its efforts to become a member of NSG."
It is yet another achievement for the current Prime Minister who is on a whirlwind tour of 5 nations in almost as many days. Switzerland's favourable nod is a major step in India's journey to be part of the 48 member Nuclear Suppliers Group.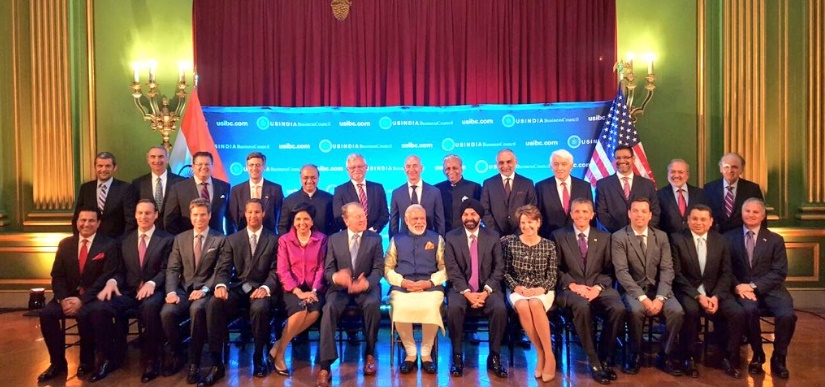 The NSG has always been wary of making India a privy to its operations looking at the country's refusal to sign the Nuclear Non-Proliferation Treaty while it worked on developing its nuclear technologies. In 2008, something happened which paved ways for India to reach out to foreign suppliers without giving up on its nuclear dreams. A civil nuclear agreement was signed with the US.
After his eventful meeting in Geneva, Mr. Prime Minister is meeting President Barack Obama to discuss India's inclusion in the NSG which since long has had US approval but faces adversities from arch rival China.
The next meeting of all NSG members will take place in Seoul later this month. Mr. Modi is just making sure that the country has all the right backing as its application, which was made last month, will be reviewed at length.
It is mentionable that 4 out of the 5 Nuclear Weapon states (USA, UK, France and Russia except China) are in favour of India joining the NSG. This clearly shows that the world sees India as a peaceful and responsible country which aims at utilizing its nuclear capabilities for planned and sustainable development. NSG controls all commercial activities involving nuclear material and technological advancements. Once India is part of it, it is easy to guess whose entry will be discouraged, keeping in mind that any new member to the NSG is added through consensus only. Islamabad must be the centre of frenzied activity right now.
Inclusion in the NSG will improve India's stature among other nations by leaps and bounds, especially for the fact that it is a non-signatory of both NPT and CTBT. Another benefit will be exposure to newer markets for its abundant Thorium reserves.
Way to go Mr. PM. Make India proud.
Follow us on Facebook, Twitter and Instagram for more updates. Don't forget to like and share. Do tell us your views in the comment box below.
8 June 2016
Team Rapid