Online trading platforms in India have been rising up to a great extent and have provided an excellent platform for trading. They have helped the common man in understanding the tenuous course of the stock market in the easiest and most efficient way possible while guiding them through each and every possible step. From providing the right information to an easy understanding of the stock exchange and market, there are tons of trading platforms in the country that are on the mission to make more people get into trading. But with the rise of such platforms, comes a whole lot of confusion in choosing the right one for you which is why we have compiled a list of some of the best online trading platforms in India.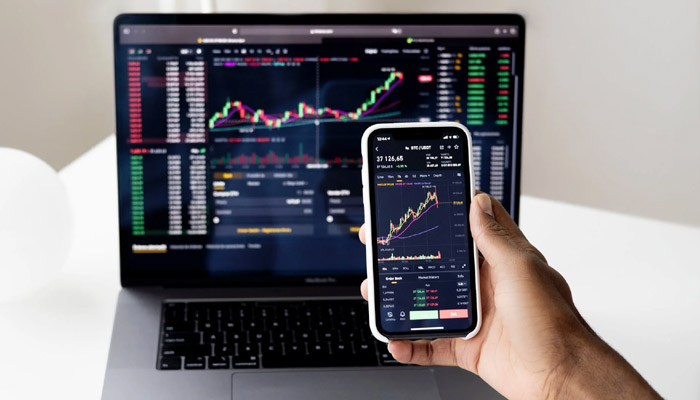 If you're someone who wants to get into the stock and market life then you should definitely check out these platforms and start trading, it not only helps you in investing your money but also gives you the push to have a more secure and sound future. Check them out here:
7. ICICI Direct Trade Racer
It is a highly power-packed trading platform and comes from the biggest stock broker of India, ICICI Direct. It plays a very important role in popularising online trading in the stock markets of India.
It provides provisions to add widgets that are required by the trader and its interface is the best thing about it which is highly customisable. It requires ₹75 per month for a subscription but it is waived off if the brokerage of ₹750 per month is generated.
6. Angel Broking Speed Pro – Most Popular Stock Broker of India
This trading software comes from one of the most popular stock brokers of India, Angel Broking. With the one-time deposit fee of ₹2500, it provides a lifetime free Demat account.
It requires lower bandwidth, has a multi-desktop feature and several advanced tools which make it a great choice in trading platforms. Although their user interface is not much impressive in comparison to other platforms, it is the brand name that you're ultimately going ahead with.
5. ShareKhan Trade Tiger
This application just like 5Paisa Trade Terminal requires to be installed on a desktop for its best and optimal usage, which can be downloaded from the Sharekhan website.
It provides video tutorials at all levels, access to research calls, gives fast and reliable feeds and has several advanced tools like Live Market Scanner, Heatmap, chartbook and many others. It's very easy to use and is very user friendly too.
Also Read: Investing In Stocks: 5 Tips Every Beginner Should Follow
4. FYERS ONE – Best Stock Broker in India
Another one of the best online trading platforms in India is Fyers One. It is a desktop-based trading platform particularly based in Bengaluru. In the beginning, FYERS had given utmost importance to its trading platforms, which is much visible by the heavy investments done by the company on their application.
All it requires is an advanced level configuration system, but its special features such as Heatmap, index meter and stock screener etc. make it one of the best online trading platforms in India.
3. 5Paisa Trader Terminal
It is a discount broker which is promoted by IIFL (India Infoline) and requires a .exe file to be installed on a computer for its optimal use. Using the trading platforms on the desktop is highly advised as they are comparatively faster and offers the best experience to its users.
The trading platform is actually called Trading Terminal, and the recommendations can be accessed here directly. It cannot be accessed from the web, but an application needs to be installed, making it highly secure and fast.
2. Upstox Pro
After Zerodha, the second-largest discount broker and trading platform are from Upstox, which was formerly known as RKSV Securities. Upstox Pro is a more advanced and upgraded web and mobile-based trading platform.
It uses socket technology which allows the access of market date faster in real-time. It is a little cumbersome as compared to KITE, but is highly responsive and allows multiple watch lists to be set. Direct order of the chart can be placed by just right-clicking on the chart, which is a very interesting feature provided in Upstox Pro.
1. Zerodha Kite – Best Online Trading Platforms In India
Zerodha, which is India's number one discount broker has KITE as its online trading platform for both web and mobile. Previously NEST, which was a third party software belonging to Omnesys Technologies.
The main reason for it being at the topmost position and one of the best online trading platforms in India is that it is very light and its bandwidth consumption is also very low as compared to other broker platforms. Also, it has a good user interface offering an excellent experience to its users. It has been rated 9.78/10 in the Trading Platform Ratings.
Also Read: 101 Guide To Different Types Of Mutual Funds
So, these were some of the best online trading platforms in India. Different ones have different features and it is up to you to choose the best one according to your liking and preferences. Trading has become much easier with these applications and they are also very easy to use and extremely user friendly. Most of them provide customisations based on the preferences of the user that you can benefit a lot from.