Government Employees have a new reason to celebrate as the Union cabinet has approved a big pay hike for over a crore government employees and pensioners.
The 7th Pay Commission recommendations have finally cleared by the cabinet on Wednesday.  Up to 23.55% hike in the salary of the employees, allowances and pension had been recommended by the commission. This decision will benefit around 4.8 million staffers and 5.5 million pensioners.
The former justice, AK Mathur presented the 900-page report on 7th Pay Commission in November 2015 to the finance minister Arun Jaitley.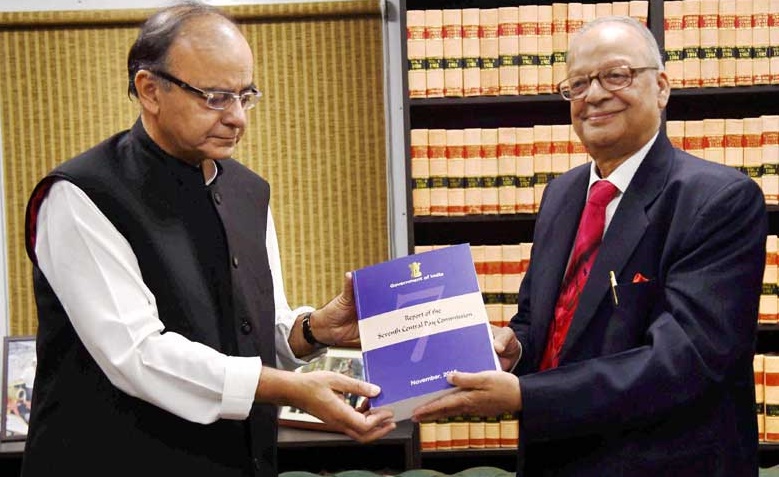 In January 2016, Modi government had set up a committee of secretaries headed by cabinet secretary PK Sinha to review the panel's suggestions.
Within the finance ministry, a secretariat has also been set up to oversee the panel's recommendations. Now the recommendations have finally cleared and it will be effective from 1st January 2016.
The government usually accepts the proposals for pay revision in every 10 years. The Centre's total salary and allowances bill for 2016-17 has been pegged at Rs 1.84 lakh crore which is 55% higher than last year's  Rs 1.18 lakh crore.
With these commission recommendations, a newly joined IAS Officer will get a pay of Rs 56,000 a month which is Rs 23,000 currently. A sepoy who earns Rs 8,460 a month in Indian Army will earn Rs 21,700. Employees will be paid dearness allowance and house rent along with many other allowances.

With this new proposal, the minimum pay of an employee on the central government's rolls will be  Rs 18,000 which is  Rs 7,000 at present.
Follow us on Facebook, Twitter and Instagram for more updates. Don't forget to like and share. Do tell us your views in the comment box below.

29 June 2016
Avni S. Singh