Bigg Boss 12 contestants have already set their foot in the house and with yet another new concept "Vichitra Jodis", Bigg Boss has managed to grab the eyes of its loyal audience. The all-new season is being hosted by our favorite Salman Khan, and Bigg Boss 12 contestants list is a mix of celebrities and commoners.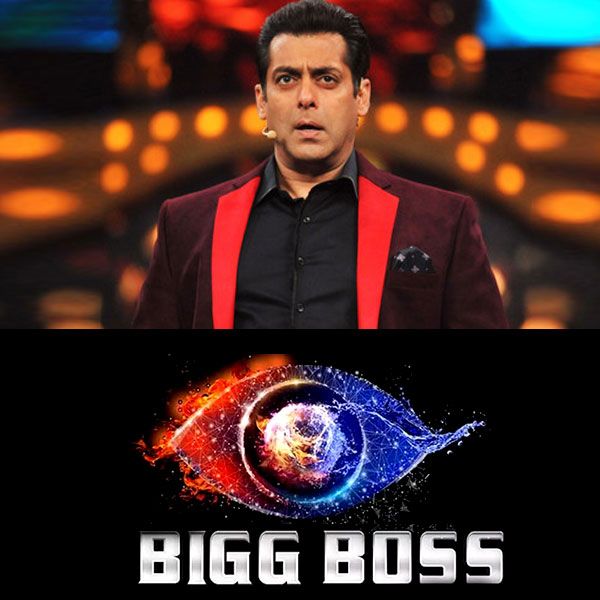 The season has already created a buzz with its premiere and by the looks of it, we can expect a season full of drama and fights.
Here is the list of all Bigg Boss 12 Contestants:
1. Karanvir Bohra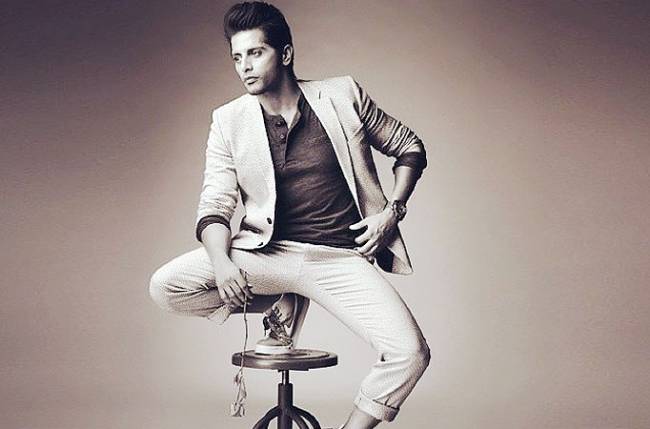 Karan will be the handsomest face amongst Bigg Boss 12 contestants. The popular television actor was the first one to enter the house. The actor is married and has twin daughters. Unlike many other contestants, Karanvir has always shown a calm face on the TV. Time will reveal if he is actually that composed or the Vohra bomb will go off.
2. Shivashish Mishra and Sourabh Patel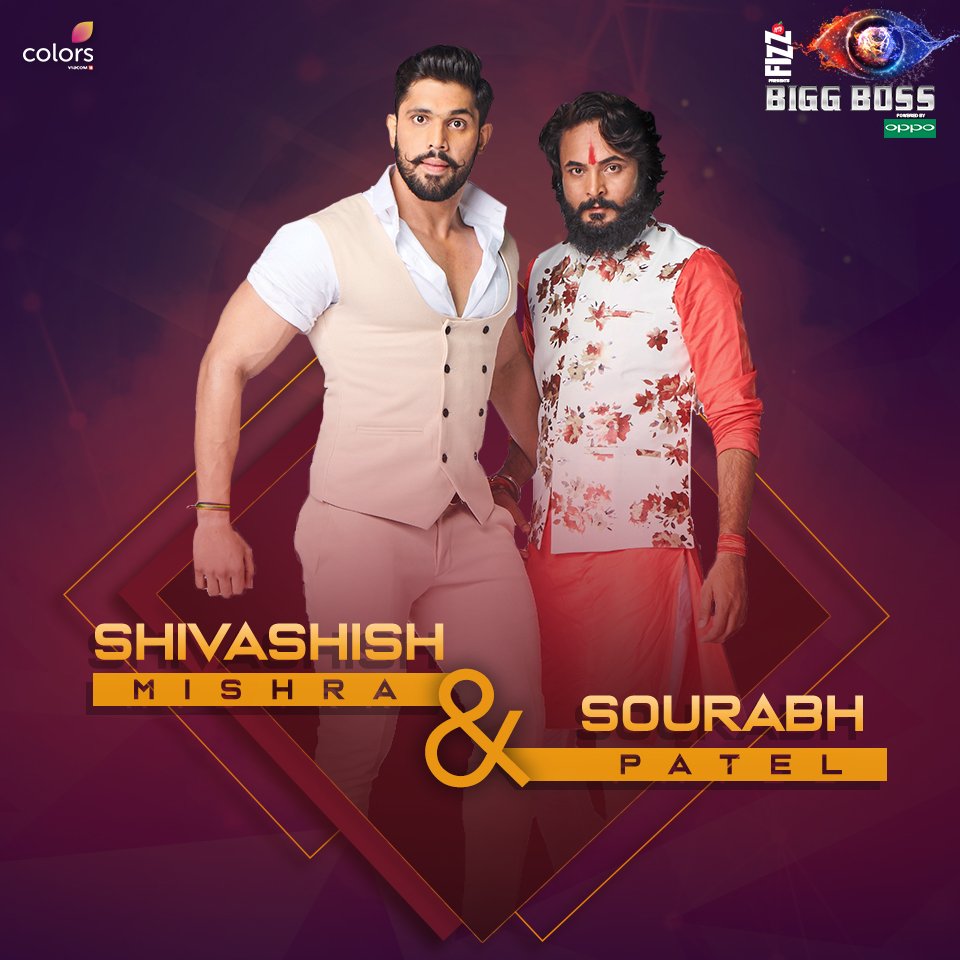 Two best friends who belong to two different worlds. One is a businessman and the other, a farmer. It surely appears like a Jodi that we frequently get to watch in Bollywood movies. However, Bigg Boss is more of a battleground for survival, and it will be interesting to watch if the pressure of this house will break the bond of Shivashish Mishra and Sourabh Patel or not?
3. Dipika Kakar Ibrahim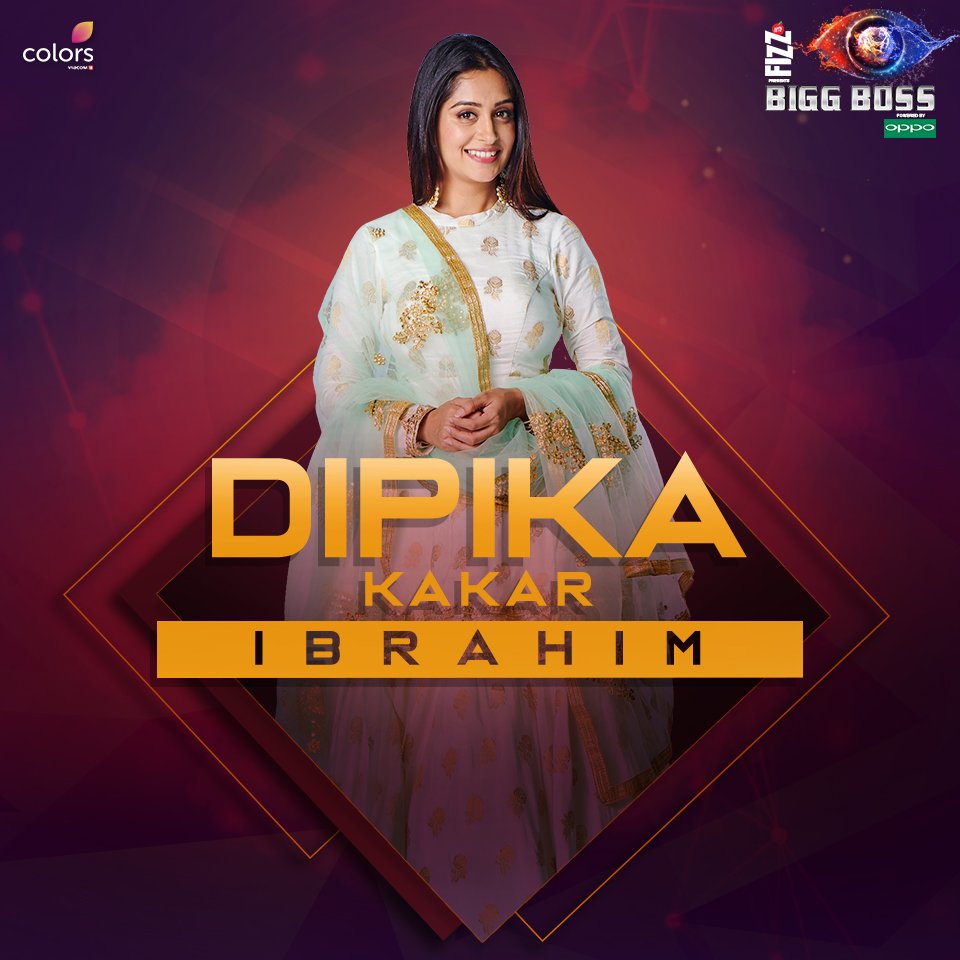 Another famous name in Bigg Boss 12 contestants, Dipika Kakar Ibrahim. She gained popularity by playing Simar in Sasural Simar Ka. The actress managed to pull the show for quite some years on her shoulder but Bigg Boss is more than just a TV show and when reality kicks in, even the best of best lose their cool. We hope former Simar keeps her cool just like she did in her Sasural.
4. Romil Choudhary and Nirmal Singh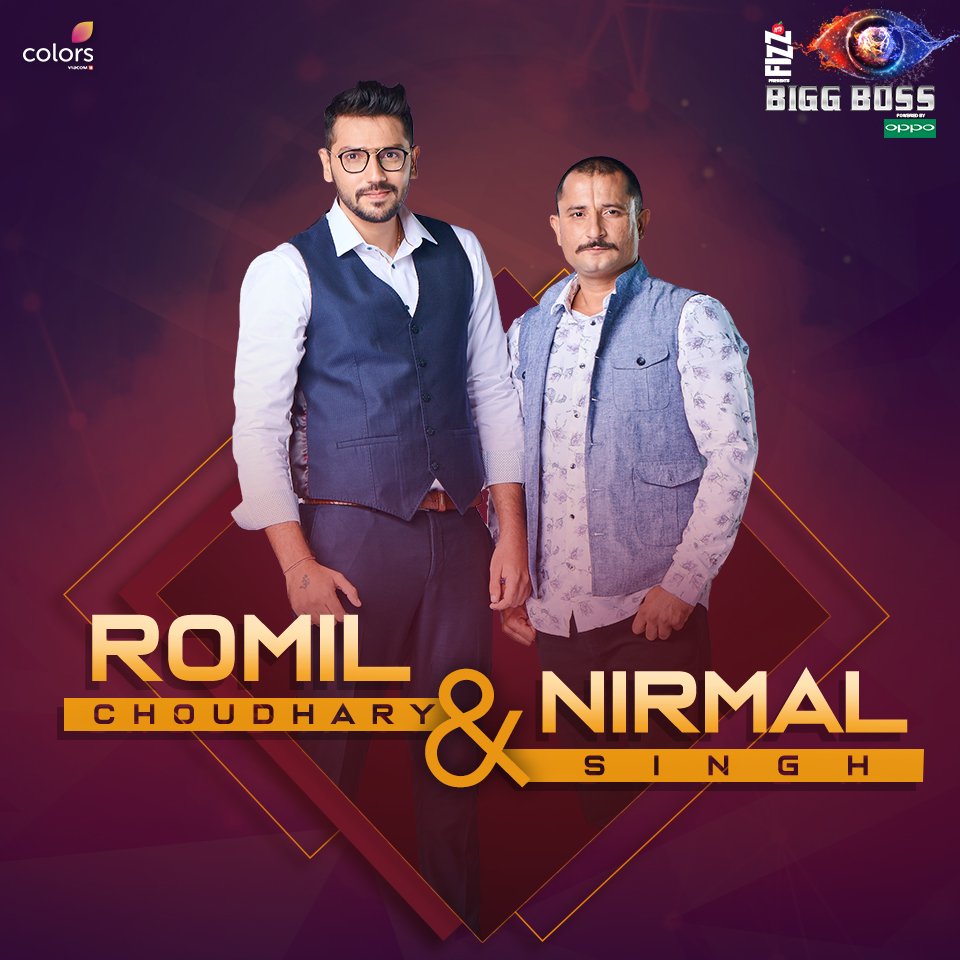 Bigg Boss 12 contestants also have a lawyer and a policeman. With Romil Choudhary and Nirmal Singh in the house, the other contestant s might need to steer clear of troubles. We all know how a lawyer can be persuasive especially when he has a policeman supporting his arguments.
5. Neha Pendse
Another beautiful actress who will entertain the viewers of Bigg Boss 12 in the house. She has worked in a few movies and TV shows. Let's see if her acting comes in handy or her charm.
 6. Anup Jalota and Jasleen Matharu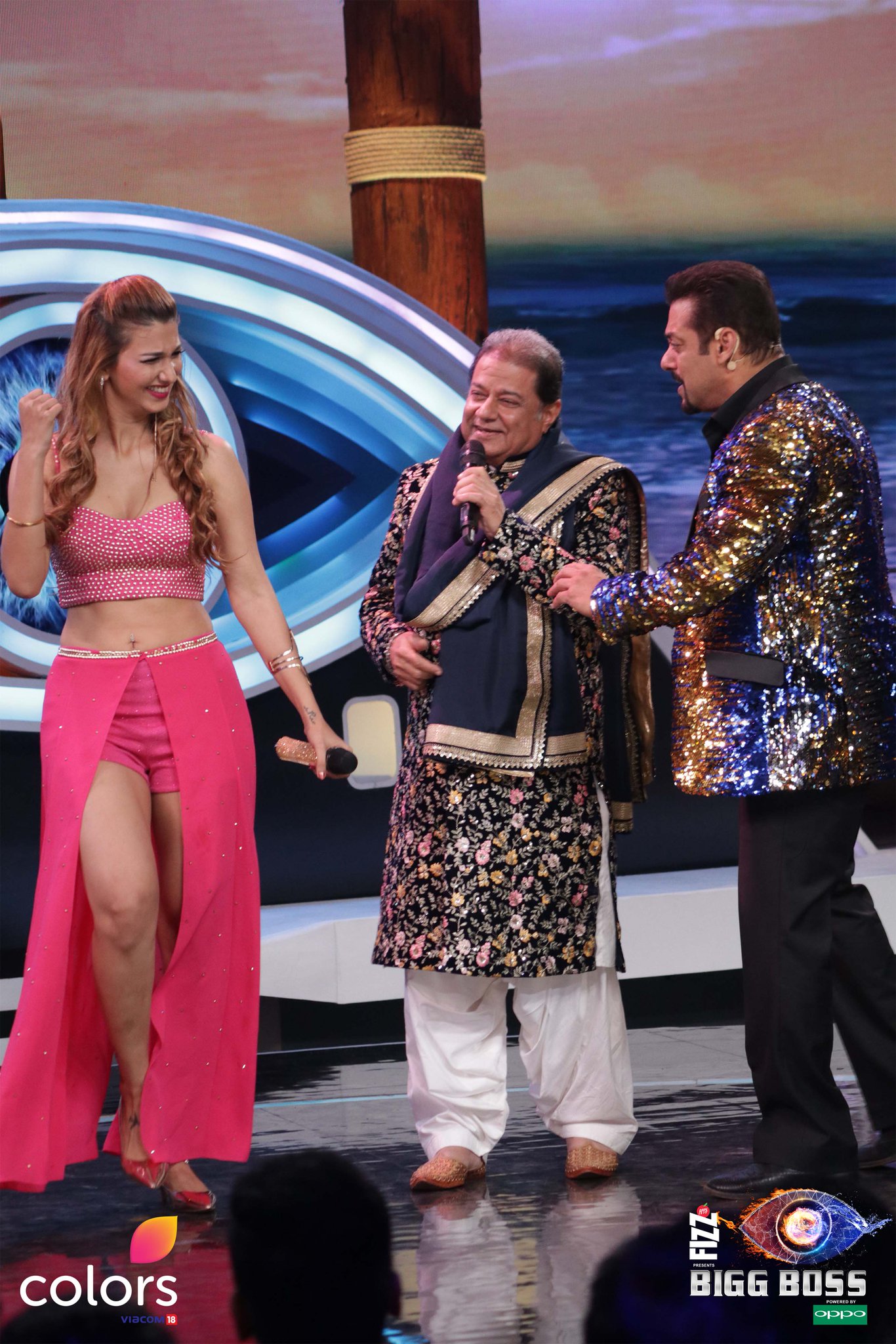 The most controversial Jodi of Bigg Boss 12 is of Anup Jalota and his student/girlfriend Jasleen Matharu. Breaking the boundaries and clearly ignoring their age difference, these two have entered the Bigg Boss house confidently. Looks like someone is going to sing devotional songs for a new goddess in the house.
7. Shrishty Rode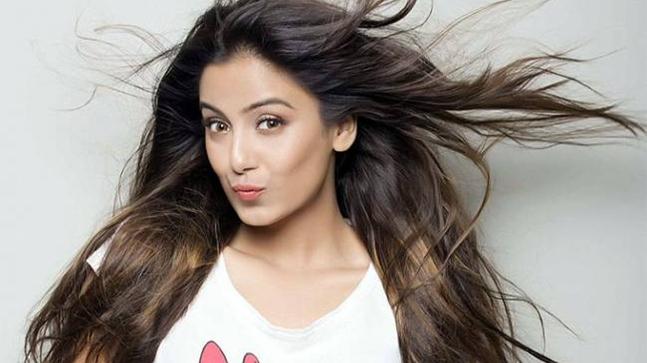 Another face from the television world among Bigg Boss 12 contestants is Shrishty. The actress has worked in several TV shows including Ishqbaaz, Choti Bahu 2, etc. She is engaged to Manish Naggdev and we hope that this catastrophic house doesn't affect her personal life like it has of several people in the past.
8. Saba Khan and Somi Khan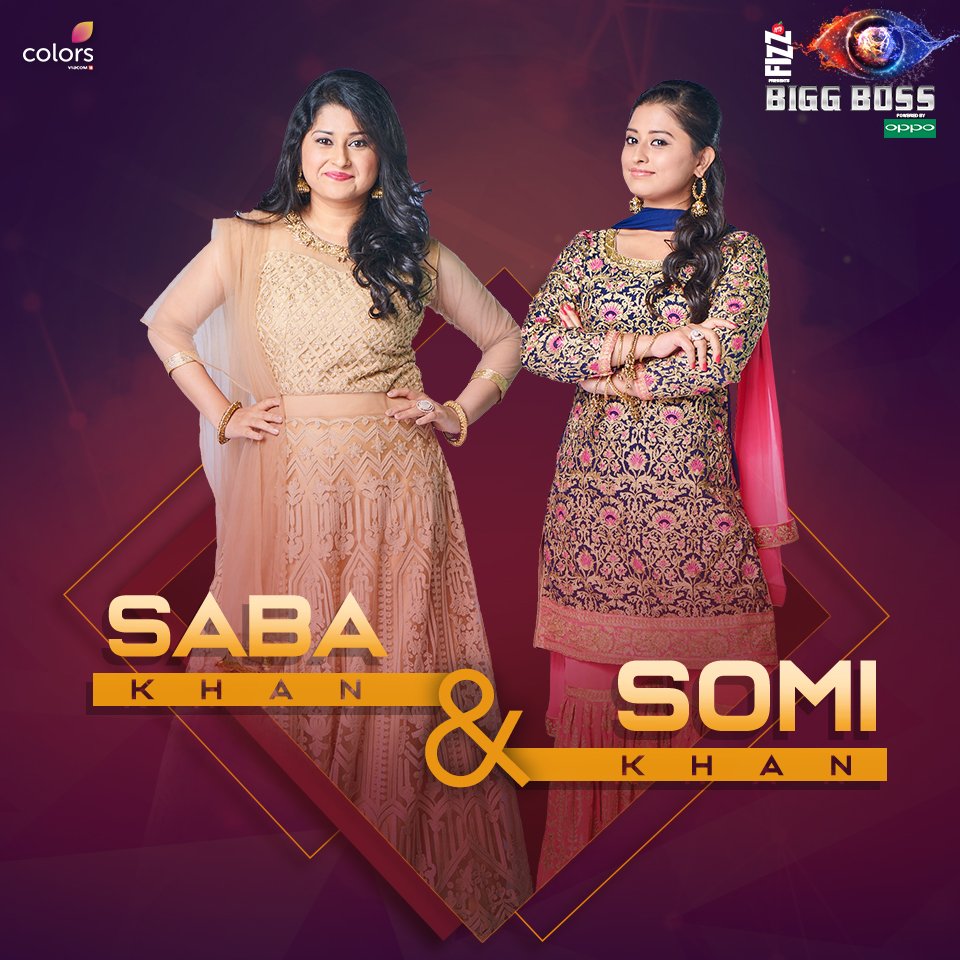 The siblings from Rajasthan fall under the commoner category. However, they have planned to with the show with their unbreakable bond. Sadly, Bigg Boss 12 can be won by one and when it comes to winning, even blood relations find it difficult to survive.
9. Deepak Thakur and Urvashi Vani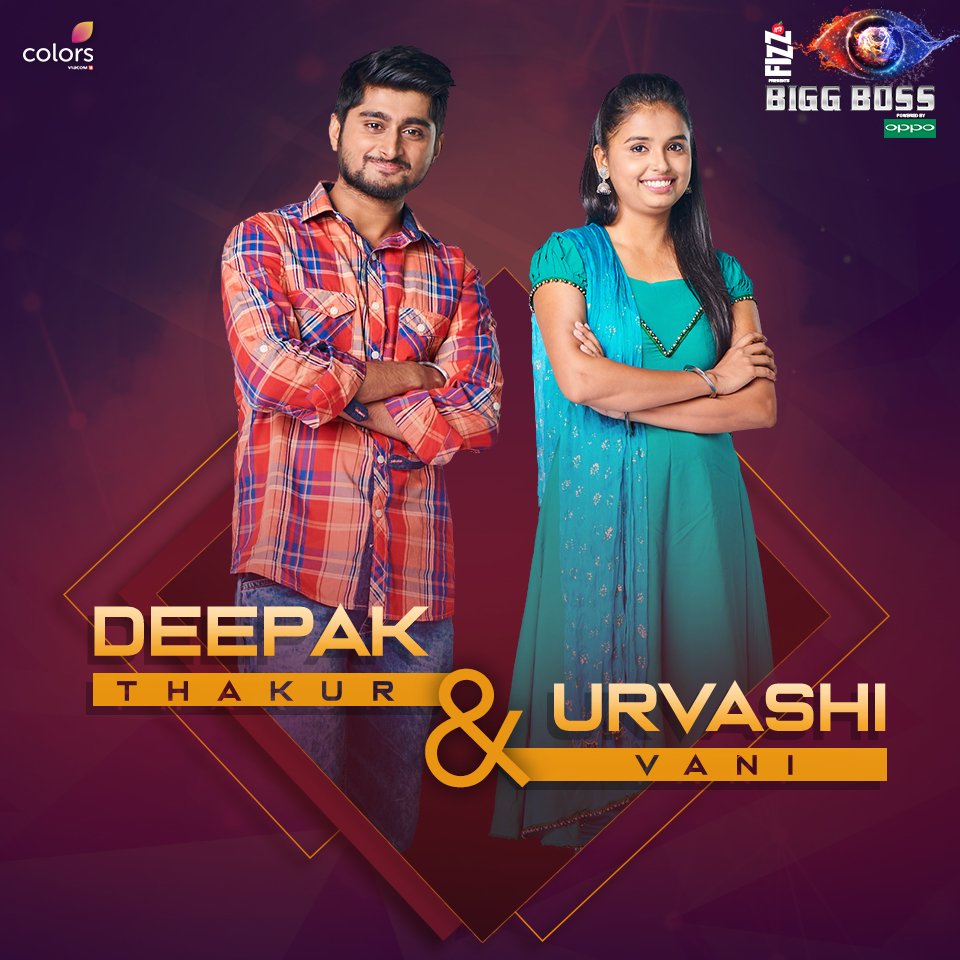 Deepak is a playback singer and Urvashi is his biggest fan. The Jodi of these two will unveil what kind of musical hell in the Bigg Boss house, only time will tell.
10. Roshmi Banik and Kriti Verma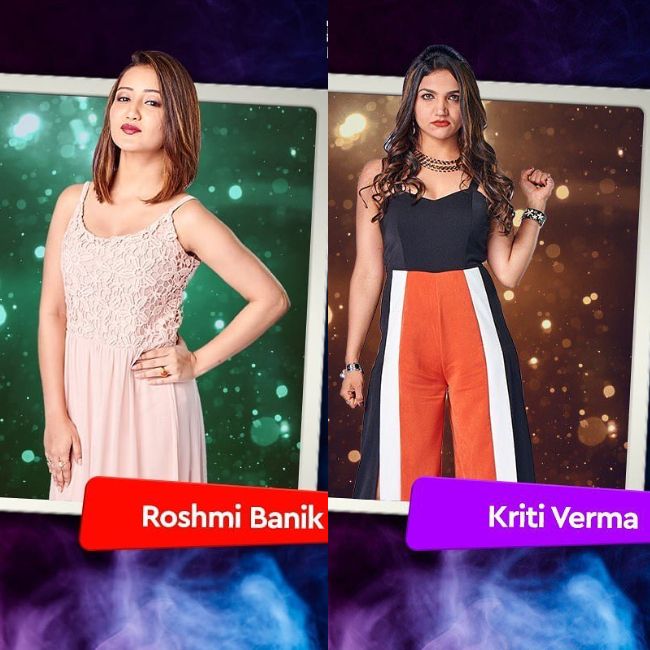 Both these contestants came with their partners. Roshmi came with her frenemy Mital Joshi and Kriti came with her former Roadies co-contestant Surbhi Rana. However, on the day of the premiere, the other two were eliminated and Roshmi and Kriti made it to the show.
11. Sreesanth
Who brings more swag and style that a former Indian cricketer. Sreesanth is the last among Bigg Boss 12 contestants to enter the house and we hope he takes care of his towel this time.
Bigg Boss 12 contestants may seem interesting but one thing is for sure, every day the house will suffer the wrath of someone's fire.
After all, it's Bigg Boss 12 and the house is famous for making the calmest man furious.
Avni S. Singh