Italian two wheeler manufacturer Piaggio launched two new scooters in India in the form of Emporio Armani Vespa 946 and the Vespa 70th edition. The former has been priced at Rs 12.04 Lakhs while the latter bears a more reasonable price tag of Rs 96,500, both prices are ex-showroom Delhi.
Piaggio made its intentions clear while launching Vespa 150 last year that the company wants to attract more bike riders to give Vespa a chance to become their companion. Vespa has been a great success in India because of its looks and the kind of power that the scooter possesses.
Many a time we got to hear stories about a Vespa overtaking a 100cc scooter and that too when the latter was traveling on its top speed. Now you can imagine the kind of power that Vespa 946 will unleash on Indian roads. (But do not go with the name, it's still a 125cc scooter with more torque).
Vespa 946 overview:
Vespa 946 Emporio Armani boasts an unmatched style statement that Italian two wheelers are famous for. Italian Manufacturers not only focus on speed but also have a tendency to produce a work of art on wheels. This is what Vespa 946 Emporio Armani is, a 'Work of Art'.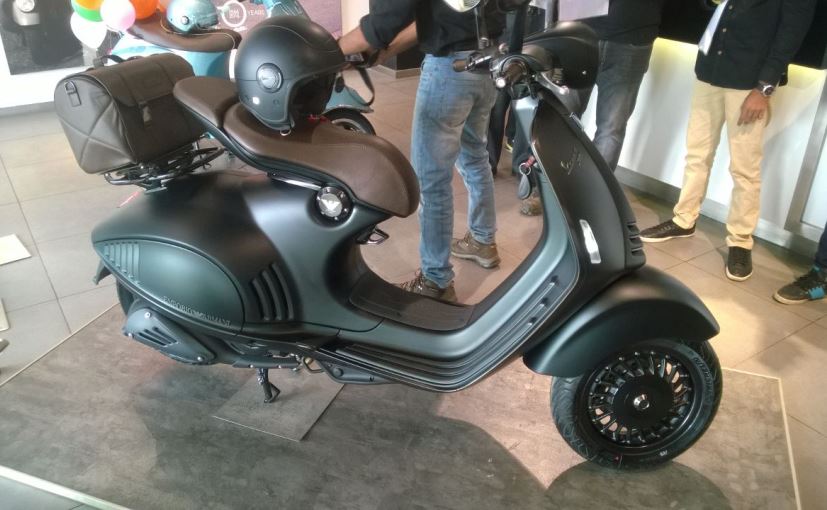 The scooter is launched to mark the 40th anniversary of the Giorgio Armani and 130th Anniversary of the Piaggio Group and what an ode this is. This pièce de résistance embodies a futuristic look with retro appeal and is based on the 1945 Vespa MP6 prototype.
The scooter is not for those who like to set up lap records at a racetrack or burn the rubber of their KTM 390's, it is for those who like to sit back, relax and enjoy the ride.
There are many things that you can buy in a 12 Lakh budget then, why should you go for a 125cc scooter with this kind of price tag? The answer is simple, Vespa 946 is not just about bragging rather it is combination of one of the world's best high tech features. I know it's not easy to digest but see the following features that the scooter gloats.
It has ASR traction control, LED projector headlamps, ABS, LED indicators, LCD instrument cluster, 220 mm double disc brakes in front and a special paint scheme that looks different in different shades of light.
So, should you buy this one? The answer is a big 'No' unless you have a lot of money to spare and are a big Piaggio Vespa fan.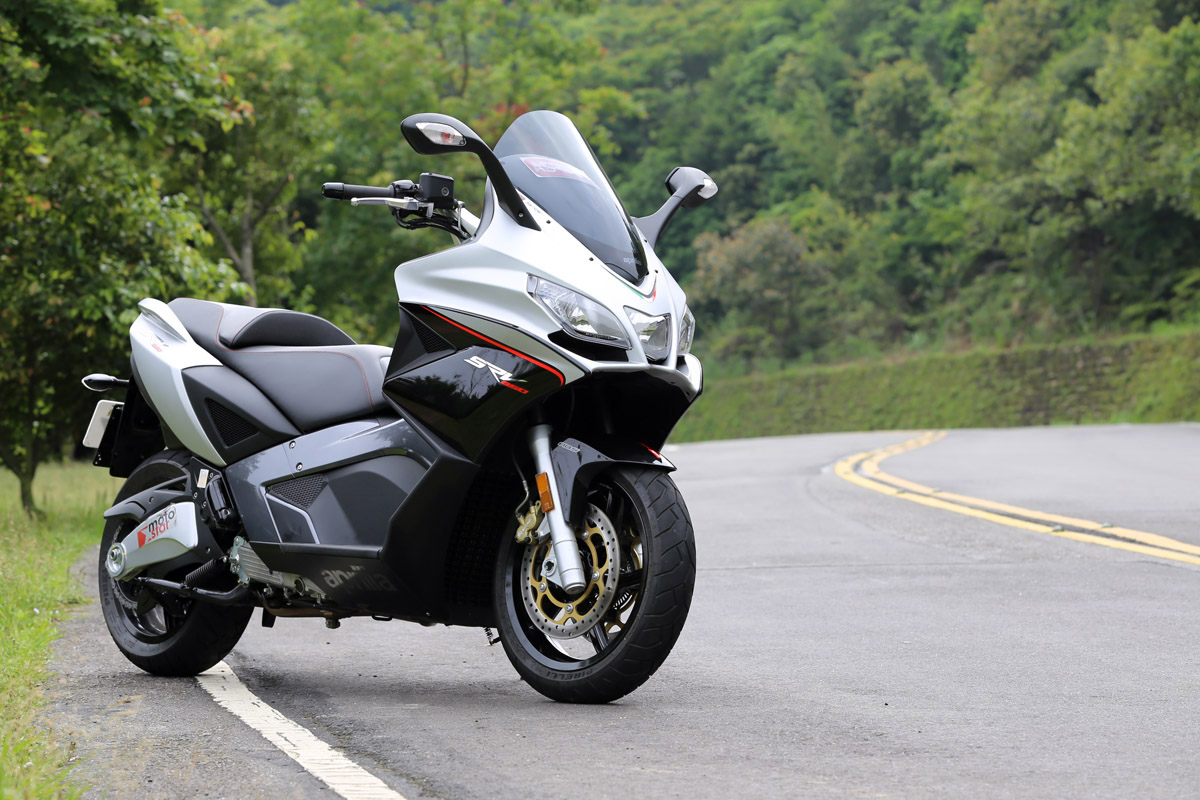 If you want to buy something like this, you have an option of buying Aprilia SRV 850 ABS. It will cost you around Rs 200,000 more but you will get the power and features you deserve after shedding this huge amount.
We know that the buildup was going in the favour of Vespa 946 but that was only because of the confidence that the company had shown by launching a product like this in Indian Market.
Follow us on Facebook, Twitter and Instagram for more updates. Don't forget to like and share. Do tell us your views in the comment box below.
16 November 2016
Rohan Jaitly