The season of lights, sweets and festivity is just around the corner and like always, automobile manufacturers are gearing up and going full throttle for new car launches. With the technological advancement in the auto industry along with Indian youth ready to shell out money for their prized possessions, car manufacturers are not leaving any stone unturned. They are trying to pack every feature available into their cars to attract the millennials. Here we have curated a list of upcoming cars in 2020, for you to choose from.
Since most of the car launches are planned around the Diwali, we have covered the most awaited Upcoming Cars in 2020.
1. Kia Sonet – Upcoming Cars in India 2020
South Korean automotive brand Kia has established itself well in India, with both its cars, the Seltos & the Carnival attracting buyers in their respective segments. It is the compact SUV segment that attracts the most number of buyers these days and Kia wants to tap into this segment as well.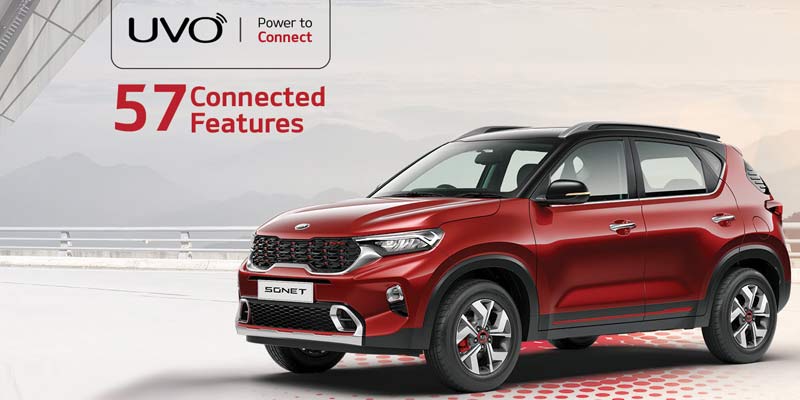 Finally, Kia has introduced its much-awaited compact SUV, the Kia Sonet, in India and. It is scheduled to launch somewhere in September. With the launch of Sonet nearing the corner, the internet is already filled with talks about the plethora of features present in the car which goes on to tell a lot about the audience engagement. One thing is Certain, Kia Sonet is about to give some serious competition to the segment leaders and may turn out to be the new King.
2. Hyundai i20
One of the most vouched for upcoming cars in 2020 is the Hyundai i20. This time the toughest competition for Suzuki Swift is back again in a new avatar loaded with gizmos & safety features. This time Hyundai has given the i20 a very modern look and big rims, something every car lover craves for. The new i20 is undoubtedly different from its previous variants and is expected to attract many buyers once it is launched.
Hyundai i20 is scheduled to launch in mid of October 2020 with the advance booking commencing shortly. The western market has shown keen interest in the upcoming i20, and the car is expected to attract the Indian buyers too. With the discontinuation of diesel engines in Maruti's fleet, Hyundai might just take over the diesel engine preferring audience by providing a 1.5 ltr diesel engine in the i20 that can be seen in the new Verna but with a different state-of-tune.
3. Tata Gravitas – Upcoming Cars in India 2020
Tata Motors has established itself as a reputed brand for automobiles in India with its recent offerings, the Hector, Altroz, Nexon and Hexa. The once ageing Tata has tightened its grip in the Indian market by offering cars loaded with features, good looks and much better safety features than its competitors.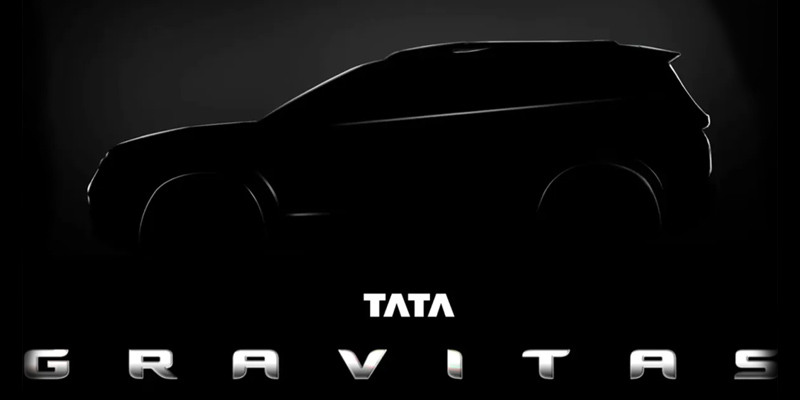 The Innova rivalling TATA Hexa was well appreciated by critics and enthusiasts upon its launch but has been discontinued by TATA to make way for the Gravitas. Based on the Omega Arc platform present in Jaguar Land Rover, Gravitas underpins Harrier as it's big brother since the car is a 6-seater. With TATA fixing the shortcoming of the Hexa in Gravitas, it has become one of the highly anticipated upcoming cars of 2020. TATA Gravitas is scheduled to launch in the second week of November.
4. Citroen C5 Aircross
The Indian automotive market is booming with new car launches and brands making their way into a far-flung territory. This time after the launch of MG Motors & Kia Motors in the past, an old friend is making its way back to the Indian Homeland. Citroen is all geared up to mark its re-entry into the Indian automotive market with its first offering the Citroen C5 Aircross.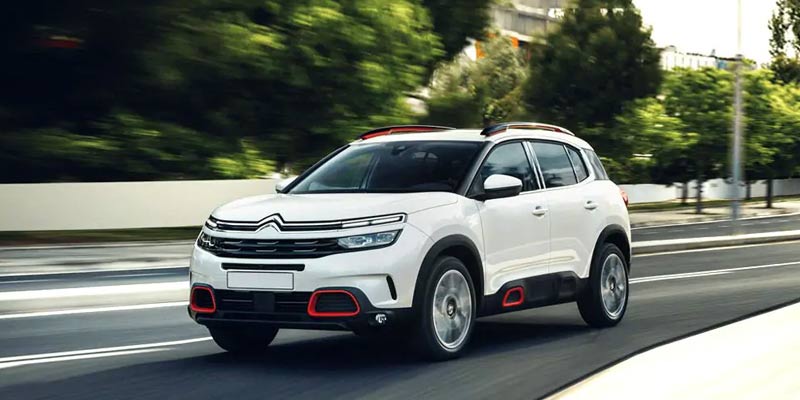 Citroen C5 cross is a compact crossover SUV by the French automaker. The car looks gorgeous with slim DRLs and a brutish stance. The trial production has already commenced in India and the vehicle is expected to launch in the first week of November.
5. Mahindra Thar – New Car Launches India
India's own Jeep, the mighty Mahindra Thar is going to see its first morning on the Indian Independence day in 2020. Mahindra Thar is one of the highly anticipated upcoming cars of 2020. This time around Mahindra has given a complete overhaul to the car with new looks, interior, more features, better comfort and better safety standards.
The terrain conquering beast is ready to mark its arrival in an all-new avatar with the enthusiasts waiting eagerly to buy it. Now, Thar will come with a hard-top as a standard accessory. What better day to launch the Indian branded car then the Independence day.
6. Toyota Urban Cruiser
With the recent partnership between Toyota & Maruti Suzuki for the exchange of platforms and technologies, this time around Toyota is coming up with its compact SUV based on Maruti's Brezza Heartect platform named the Urban Cruiser.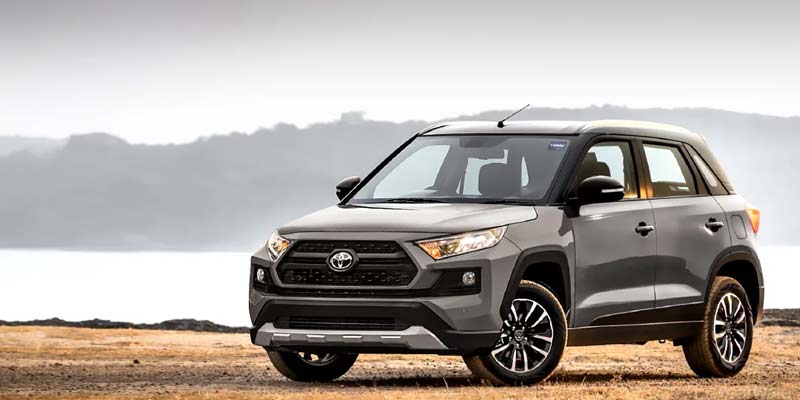 Toyota's Brezza or we may call it as the Urban Cruiser looks way too similar to the Maruti's Brezza, just like Toyota did it with their Glanza which is Baleno in very little disguise. One thing that will attract buyers towards this car is its diesel engine since Maruti has discontinued it for its complete Lineup. The vehicle is scheduled for launch in the last week of August 2020.
7. Isuzu D-Max V-Cross & MUX
Isuzu's D-Max V-Cross & MUX are both highly acclaimed SUVs, offering exceptional features, ride quality and safety features while being affordable. One thing to note is that all full-sized SUVs with similar offerings are priced way higher than the Isuzu's.
With the new engine regulations in effect, only BS6 engine vehicles are allowed to be sold in the Indian market. Thus Isuzu has updated both its SUVs with a BS6 diesel engine along with a few touch-ups to the interior & exterior of the vehicles.
Isuzu's are quite famous among the enthusiasts and offroaders making it one of the most anticipated upcoming cars of 2020.
8. Fiat Cronos – New Car Launches India
Haven't seen a Fiat on the road for quite a while and thinking whether the manufacturer is still present in India or not? Well, it is. Fiat's current lineup has aged and nobody wants to invest their hard-earned money in a dated car model. To revamp its lineup, Fiat is coming up with updated Cronos that will be replacing the aged Linea in India.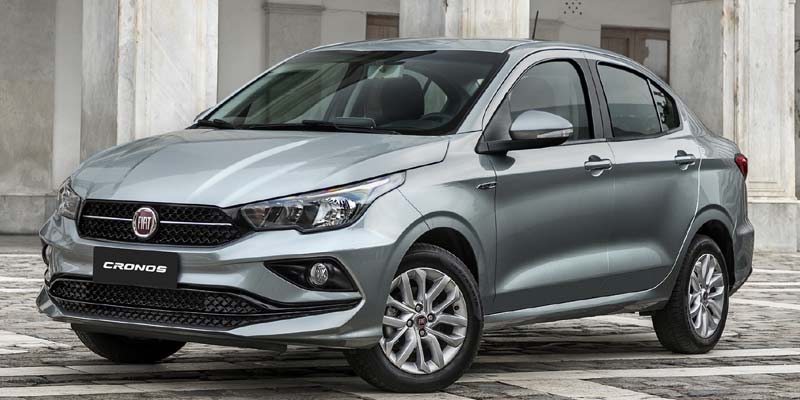 The Cronos is a completely new car based on a different platform than Linea and will offer much more in terms of features, safety & comfort to woo buyers that are loyal to the Fiat brand & those who are looking to buy a sedan. To make the most out of its new launch, Fiat has revamped the Cronos to look stylish, modern and better in all terms compared to the Linea.
It will be great to see how this car fares in the Indian market upon its launch somewhere in between October 2020.
Suggested Read: Top 10 Best Cars Under 10 Lakhs
That's all folks. These are some of the highly anticipated cars with the Indian buyer showing keen interest while shelling out money unlike earlier when mileage was the main factor. It would not be a surprise to see many new launches and brands in the Indian market soon.