Mumbai Floods have brought the whole city to a standstill and your Facebook wall might be covered with posts from your friend living in the city and how dreadful 'living' has become from them.
But when you need to go out, you just have to and there is a man who thought of getting a first-hand view of the demolition, the Mumbai Floods have caused, and that too with his Tata Tigor. While reports are coming in about lakhs of people being stranded in the city and numerous vehicles getting damaged or even washed away, this man still wanted to try something daredevil-like, and man, after what he did with his Tata Tigor, he has to be given the best driver's award of the rainy season.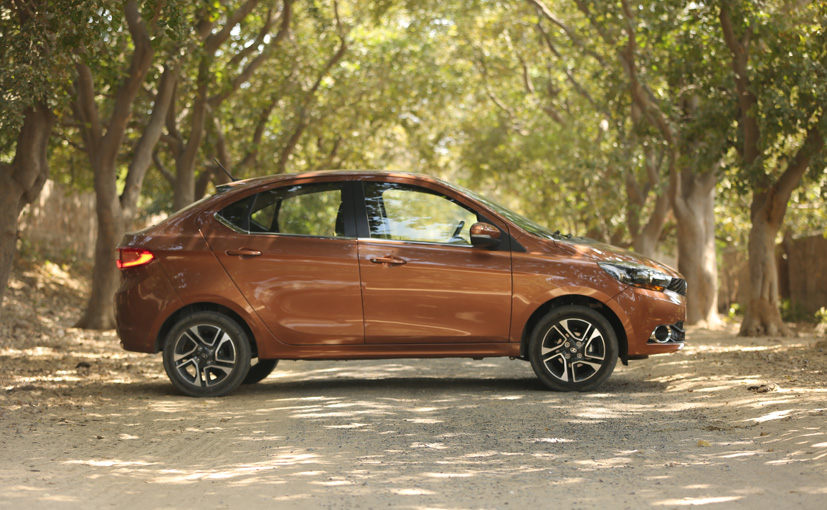 In a video, that has been going viral on the internet, this Tata Tigor driver manages to cross a flooded road with around 5 feet deep water which can be termed as a SAVAGE stunt.
While there are people stranded on the other side of the road, telling the Tata Tigor driver to not cross the road, he decides to not give a damn and was confident enough that his vehicle will easily reach the other side, and surprisingly, it does!!
Watch the video here
( Video Source: ushLane )
Interestingly, a Toyota Etios, which has an even more powerful engine than the Tata Tigor, was parked on this side of the road, but the driver didn't even think of attempting such stunt. On the other hand, Tata cars have always been known for their endurance and robust built and are said to be the most trustworthy vehicle in these conditions, now we have a proof, as well.
Available at a starting price of Rs 4.7 lakh, Tata Tigor comes with a choice of petrol as well as diesel engine options. While the 1.2 liters 3 cylinder Petrol engine generates 85 PS of maximum power and 114 Nm of peak torque, the 1.5 liters 3 cylinder Diesel unit delivers 70 PS and 140 Nm. Both engines are mated to a 5 speed MT.
However, there still remains a question, after watching this video, whose capabilities do you think made this freakish attempt possible, the driver or Tata Tigor itself?
Share your views in the comments section below.