In order to increase road safety, Karnataka government is looking to ban the pillion seats on two-wheelers having an engine capacity of 100cc or less and the move is said to be inspired by a recent plea applied by an accident victim in Karnataka High Court.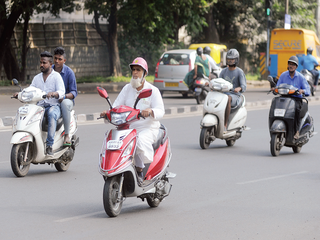 The issue crept up after an accident victim, who was a pillion rider sued an insurance company on the matter and the High Court questioned why the three-decade-old Motor Vehicles Act wasn't being adhered to.
The Transport Minister HM Revanna, in response, said: "Responding to the High Court's direction, we have filed an affidavit that we will comply with the Act, which does not allow a pillion riding on bikes up to 100cc."
A notification to this effect has been issued by the Karnataka transport department on 16th October, 2017.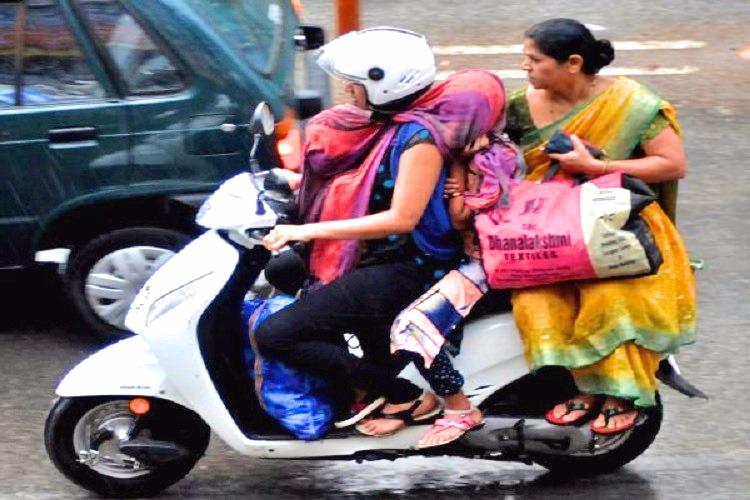 While the purpose behind banning pillion seats on 100cc two-wheelers is to prevent people becoming easy victims of accidents, until now, state authorities used to issue 'type approval' certificates to two-wheelers manufacturers, allowing them to sell their 100cc or less-powered offering attached with a pillion rider seat against the rules.
As of now, the issuance of 'type approval certificate' by ARAI and CIRI was in ignorance of Rules 143(3), but after the implementation of this new rule, this can't be done. The state government has also filed an affidavit before the Karnataka High Court, and the subjected official circular might be out in a week's time.
Officials from the department also added that Motor Vehicles Act section ran contrary to the certifying agencies, including Automotive Research Association of India, that stated even bikes with smaller capacity engine could take two persons.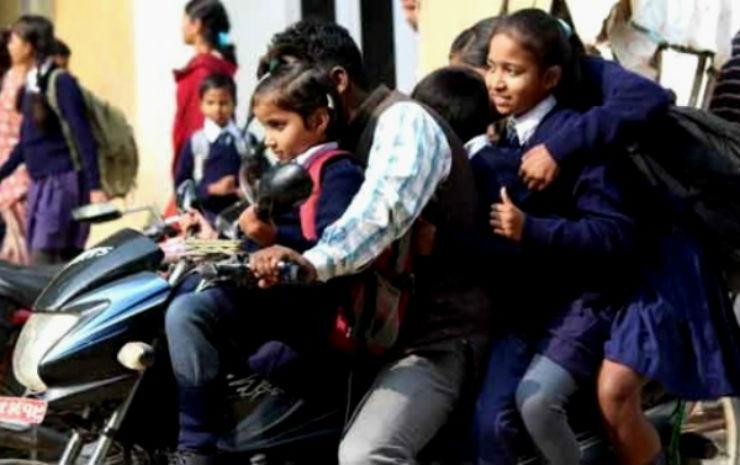 However, Transport Commissioner B Dayananda confirmed to Indian Express that the rule will be given effect prospectively, not retrospectively. Therefore, this notification has nothing to do with existing owners of motor vehicles with 100cc engines.
In the commuter segment, 100cc-plus two-wheelers segment is the most popular one in India with around 80 percent holding, which limits the bikes affected by the law. However, plenty of bikes in 100cc segment offer around 97cc, and will need to be modified as per the new order.
List of bikes affected with ban pillion seats on 100cc two-wheelers.
TVS XL 100: 99.7cc
TVS Scooty Pep Plus: 87.8cc
TVS Sport: 99.77cc
Hero HF Deluxe: 97.2cc
Hero Splendour Pro: 97.2cc
Hero Splendour Plus: 97.2cc
Hero Passion Pro i3s: 97.2cc
Hero HF Deluxe Eco: 97cc
Bajaj CT 100: 99.27cc.
That said, there is a little difference in the 97cc and 100cc two-wheelers and while the move is touted to be in favor of commuters, we still have our doubts relating to its impact as just a small chink of low powered two-wheelers comes under the arms of Rules 143(3) of the Motor Vehicles Act.
The decision also opens up a debate of 'incompetence' when it comes to road safety. As per the reports, all this was triggered after two 14-year old met with an accident and were driving without a license. If this really is the case, it isn't an issue of pillion riders or displacement in a two-wheeler.
There's has to be an emphasis on road safety education and while there are plenty of laws to safeguard riders, the question is how effectively they are implemented.
Take the helmet rule for example. Many times, those who wear no gear roam freely on Indian roads, and those who comply with the rules are stopped on assumptions of speeding. In India, accidents that occur are majorly caused by bad infrastructure, licensing corruption and reckless driving.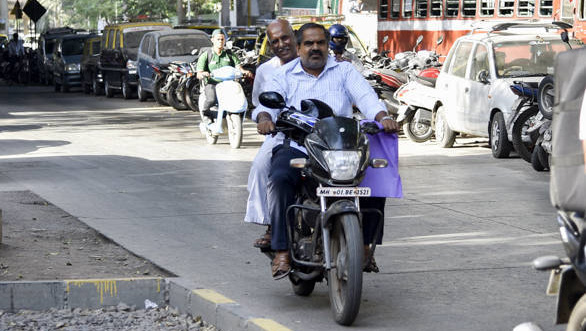 Moreover, while the enforcement of 'pillion seats on 100cc two-wheelers' ban is going to easy said than done, considering our past experience, aftermarket seats might be used which can put pillion riders/children's life at risk.
How great a move this is from the Karnataka Government or does it needs some modification? Share your thoughts in the comment section below.