Usually, when a car brand is yet to launch its wagon in a geography- regardless of where it may be- it does so with some handy camouflage. There's no logo as such. The color schemes on the car are different. The badging is less, next to minimal. There's obviously less media attention. The TG doesn't particularly know that the car is out there for being tested. Having said that the new-gen BMW X4 Coupe was found in all glory with all logos and badges intact in India recently.
Surprised? Well, it won't be entirely incorrect to suggest that that might be the case. But truth be told there's nothing drastic in being taken in by that sentiment as such.
For whatever reason, the new-gen 2019 BMW X4 Coupe SUV is now in it's second-generation and whatever seemed to be captured on a few images taken believably from down south in the country, seemed epic.
A brand that's second to none where it comes to unbelievable luxury but at the same time draws brows in sheer amazement for sporting unmatchable design across the various car segments, the BMW is a powerhouse among luxury automotive brands.
It might be centered in the heart of Bavaria. It might be the crown in the jewel of Deutschland. But it is a name that reverberates far beyond the geographical expanse or reach of its enchanting home country.
Expected to be here in India in early 2019, the new-generation 2019 BMW X4 coupe is at best, a house that power and shimmering design built. Okay, a bit of a fashion statement, right?
Let's delve into the basics of the car and what marks its strong presence.
The niche XUV is only expected to be offered in one, or at best, two engine options and only top-end trims, being positioned above the premium segment X3. Having said that, experts, however, are of the view that the most likely choice for India, when the car brand hits the country next year, is going to be X4 M40d.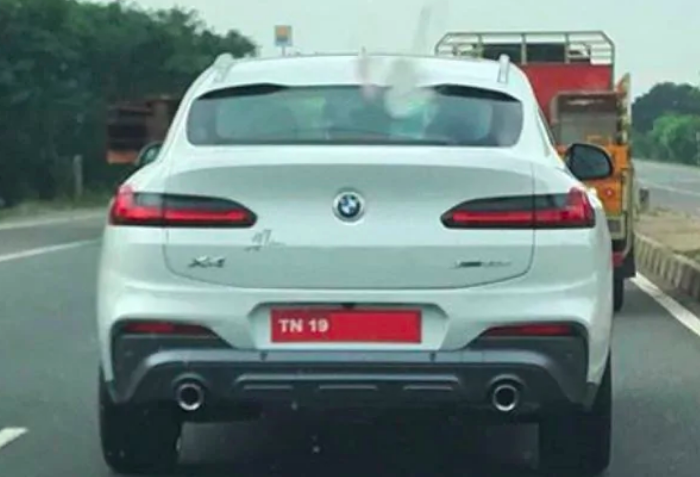 Being the second coupe from the revered Bavarian carmaker, X4 SUV 2019, it is believed, might scale up to being around INR 50-60 lakh. It was unveiled only recently this year at the prestigious Geneva Motor Show where it generated a certain fanfare for being a heady concoction of premium luxury and a certain elan that commanding vehicles of the class of SUV's serve.
Specific details that cover the length and breadth of a powerful product from the house of BMW are as follows:
Where it comes to visual features and facets- the rear section of the X4, which is visible in these spy images, comes with sleek wraparound taillamps, a sculpted boot, and a beefy rear bumper with a lot of added elements, a diffuser, and dual exhaust ports.
Having said the above, what's most interesting is that while in India, the chances of the car being offered in only two engine variants are absolutely certain, globally, however, the range of engine options could well be more unique.
This includes the 2.0-liter twin turbo four-cylinder petrol that'd be available in different sets of tune. That is not all, what's also going to be on offer is 3.0-litre straight six petrol and diesel engine on the top variants.
With all the above intricacies shared, one's so sure that die-hard 'Beamer lovers' will not wait even a tad bit before they can launch themselves on a car with which one instantly wields power.