Are we ready for their adoption or are they ready to embrace us! The question surrounding the usage for (or) adoption of electric cars depends not on the machines but on us, rather importantly, on the times we are in. And least of all, if it must be said, we are in times where the need to drive in and move about in electric cars has never been more urgent.
You don't need to wax lyrical on this all day for the simple reason that had their time not had come, one wouldn't have had a Tesla doing all the great work it is. It's already emerging as one of the most valuable carmakers in this part of the century. Had that not been true, we wouldn't have seen an MG Motor battling it hard with Great Wal Motors, both brands from the Chinese Mainland making wide-reaching headlining material concerning electric cars.
In an age where urban mobility is way more than some solid slide on a PowerPoint, even the brands that were in the traditional fold, of making SUVs and Sedans, and other mass brands are now getting into the electric race.
One look at the Auto Expo 2020, one of the most renowned car makers of all times, in this part of the sub-continent and you would know why the electric car business isn't just some new ball-game for the carmakers out there, rather an incessant need of our times, where a Greta Thunberg is calling out as are climate action groups to embrace the change that is "Climate Change!"
Yet, for some reason, Maruti's own Ayukawa, the corporation's Managing Director, shared that the car's customers aren't that ready or don't seem to be that ready to drive electric cars as yet.
So why is it? Why has someone like a leading head honcho from someone like Maruti has stated this? Believe it or not, but Kenichi Ayukawa, does have his reasons and shared the following:
We have to watch the customers and when they want that kind of a product, then we have to offer that kind of an offering. We cannot find that kind of a requirement at this moment. But we have to prepare ourselves."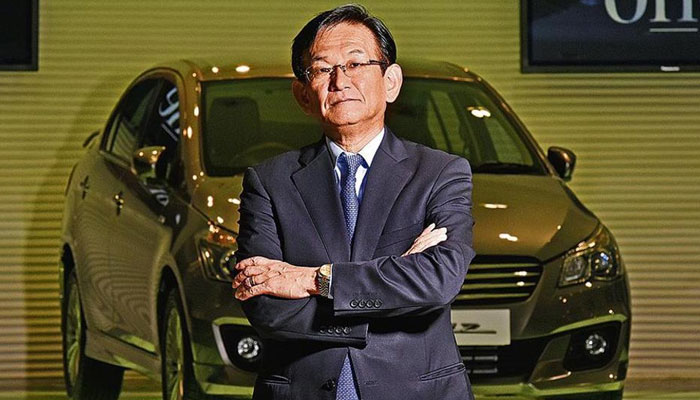 It is believed and one can rightly infer that Ayukawa is of the view that despite there being a slew of new car launches in the space of electric vehicles, the high cost of electric vehicles and a lack of (or inadequate) charging infrastructure may be the big hindrances to this new parable of car market in this century.
In addition to the above, famous news publication LiveMint was of the following view, elaborating on this statement:
Maruti on Wednesday showcased its Futuro-e electric vehicle concept at Auto Expo 2020. This was the second consecutive edition of the biennial show where the company has unveiled a concept electric vehicle. Maruti is, however, yet to introduce an electric vehicle.
Hyundai launched its first long-range electric sport utility vehicle, Kona, in 2019. MG Motor, owned by China's SAIC Motor Corp., joined the race in January with the launch of ZS electric vehicle. Both the vehicles are assembled in India from completely knocked- down kits.
That being said, Mr. Ayukawa also elaborated on his views and shared some key insights:
"I absolutely say that electric vehicles will come after a few years and we have to prepare for it anytime customers expect. By that, I mean our customers and not anyone else. It's still not easy to use due to a lack of charging space. How are they going to use it? Those kinds of preparations we have to do."
But that being said, it is about a matter of time before the new-age concept- well, that's how a lot of us think of it- becomes a mainstream consumption and, therefore, a part of our everyday lives. For that's the direction the narrative is going nowadays.