Koenigsegg Agera RS and Bugatti Chiron are two of the fastest hypercars the world has ever seen and the debate around which one is better than the other has been doing rounds for quite a while now. However, when last month Bugatti Chiron made a world record of a 0-400-0 kmph sprint in just 41.96 seconds, we couldn't help but watch the video on loop in awe.
That said, somewhere in Sweden, Koenigsegg knew that its fastest production vehicle Koenigsegg Agera RS could do better and they were quick on taking the 1000+ bhp beast to a track where they did change history while crushing Chiron's record by a huge margin.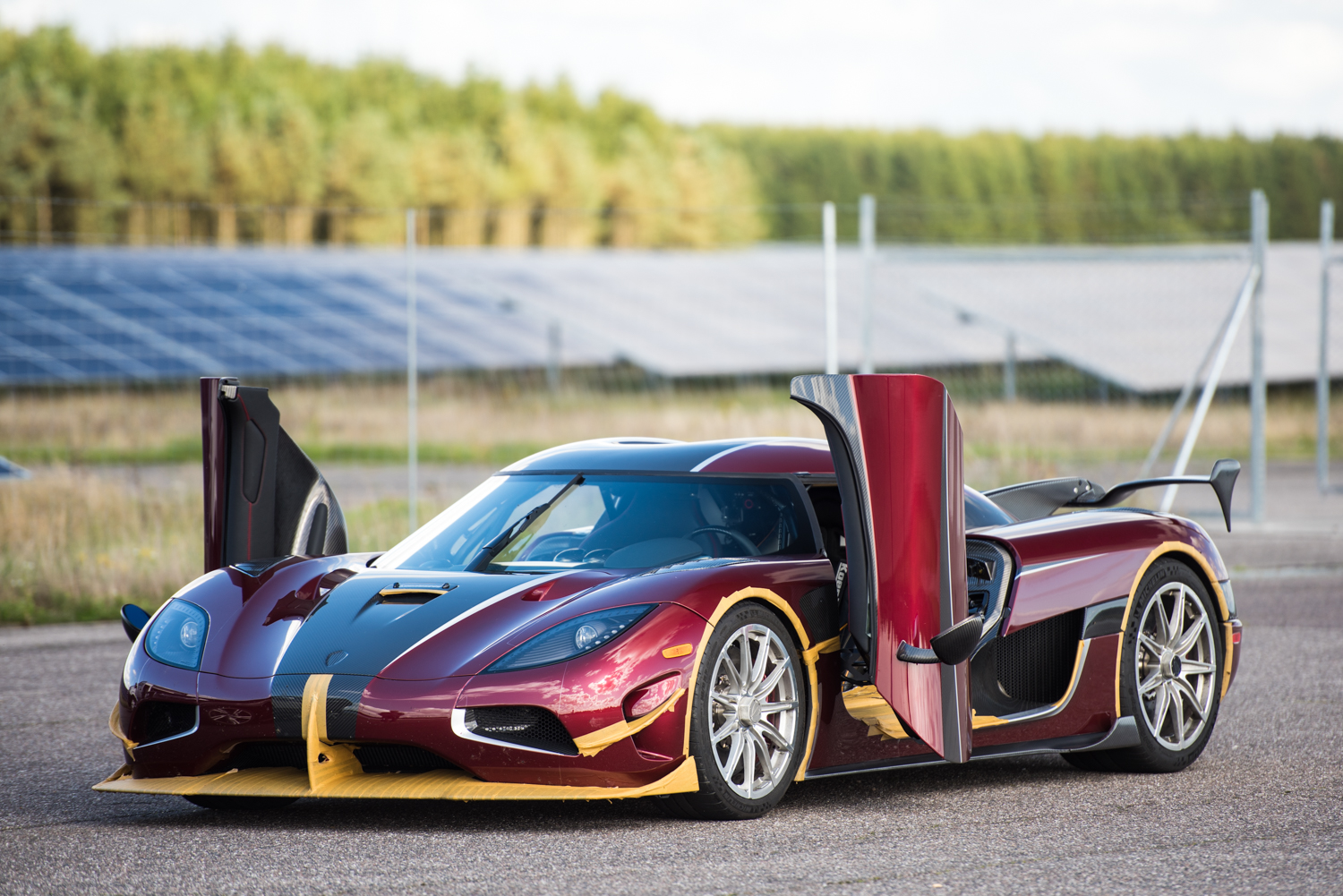 Interestingly, Koenigsegg was initially planning to do a record run with the Regera, which is the equally sold out electrified hypercar by the company but they ended up using a brand new Agera RS, simply because its owner was eager to verify the car's performance.
Therefore, just out of the production line and after the usual 186 mph test at Koenigsegg's airfield, this particular Koenigsegg Agera RS traveled immediately towards Vandel, Danish Army Air Service's former base which was closed for military purposes in 2003 before becoming the largest solar farm in Scandinavia, Europe.
Since the tested Koenigsegg Agera RS was brand new and came just out of the production line, it still had its yellow-ish protective industrial tape to protect it from debris and debris were in plenty since the track was shut down for almost 14 years.
A standard Koenigsegg Agera RS gets it power from a 5.0-liter twin-turbo V-8 engine rated at a staggering 1,360 bhp and 1,011 lb-ft of torque, mated to a seven-speed dual-clutch gearbox. However, The car in the test was equipped with Koenigsegg's 1MW engine upgrade as well as the optionally removable roll cage for additional safety.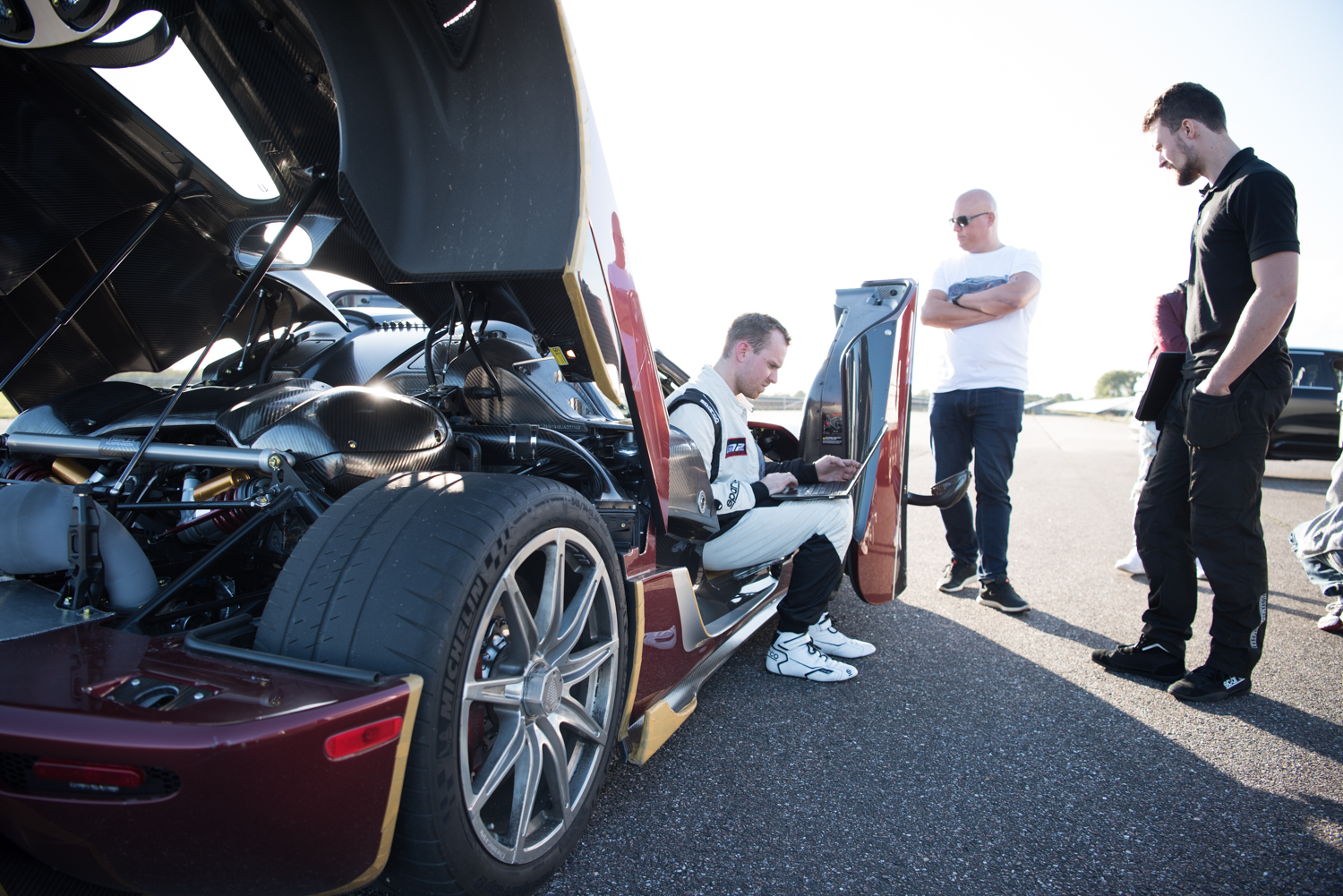 Since the Koenigsegg Agera RS hadn't been tested at this speed before, a small change to the rear-wing angle was also added to reduce drag, a setting which is now standard on all hypercars.
Enough of the details, it's time for the fast-paced, rubber tearing and record-breaking action and here is the how Koenigsegg Agera RS beat Bugatti Chiron's world record of a 0-400-0 kmph sprint.
( Video Courtesy: Koenigsegg )
It is pretty evident that Koenigsegg factory driver Niklas Lilja was watching out for bumps and small potholes while he gradually ran the car up to 250 mph on Vandel's 1.7-mile runway and man, that was some acceleration.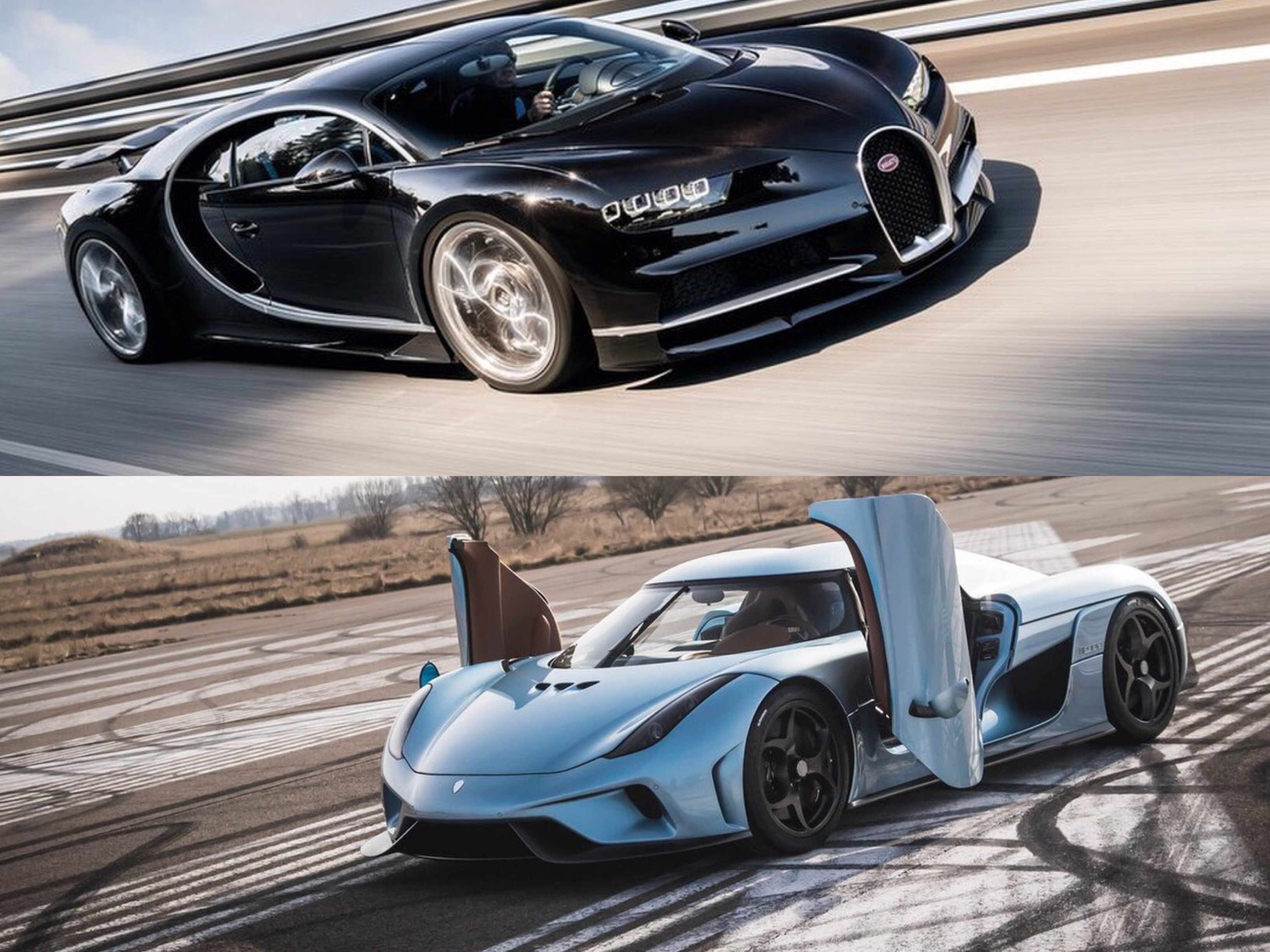 At the end of this challenge, Niklas Lilja managed to record a 0-248 mph and back to zero in just 36.44 seconds, beating Bugatti Chiron's record by 5.52 seconds. The Koenigsegg Agera RS took 26.88 seconds to reach 248 mph (403 kmph) over a distance of 1.21 miles and deceleration to zero took the hypercar 9.56 seconds over 1584 feet, thanks to Koenigsegg Agera RS's carbon-ceramic discs as well as bespoke calipers coupled with Michelin's sticky rubber.
Talk about cutting it close by seconds on a 1.7-mile runway!!
P.S The test run was performed under the guidance of professionals and it is recommended to not try this on regular roads.