Urban mobility. Two words that together make one dominant phrase; one using which you concern yourself with one of the most advanced and arresting of all global industries. One to which several carmakers and giants among them, are wholly absorbed in in the present moment of time!
But when it comes to urban mobility, what are we essentially looking at?
A world with electric cars and that kind of future that will essentially be driven by EVs alone or are looking at a future where hydrogen-powered cars will actually eventually win the race, if there's any of that kind? Or better still, are we going to see a future where both EVs and Hydrogen cars can co-exist and peacefully so!
Well, we don't know anything that could lead to the bottom of this as yet, what we do know, however, is that major carmakers such as Hyundai, are trying massively to venture into a future that has space and desire for hydrogen-powered cars. So how is this happening?
Apparently, under its new chairman Euisun Chung, the company has decided to make some sweeping changes in a way that reflect the ideology of the brand that is willing to embrace a future with bold, not conventional choices.
Here is what the famous Bloomberg publication reported on the matter:
Hyundai Motor Group Chairman Euisun Chung has made a number of bold moves since he took the company's reins late last year. He's put more money into electric vehicles and orchestrated a deeper shift into the world of robotics. But another important part of his effort to transform the company from conventional carmaker to mobility giant involves embracing hydrogen-based technology. And on that front, the jury's still out.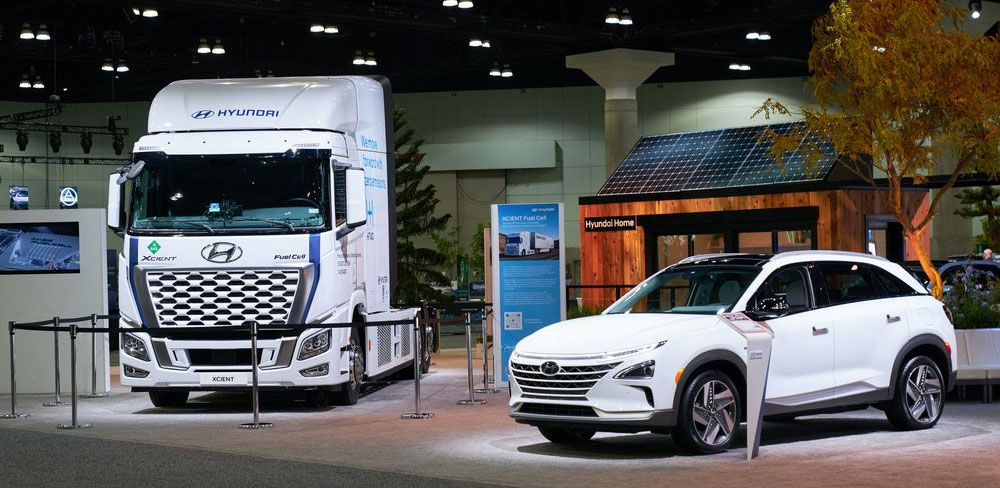 The experience of Song Young-jin shows just how tough it will be for Hyundai to succeed in a world increasingly embracing electric-battery-powered motors. The 38-year-old sales manager in Euiwang city bought a Hyundai Nexo, whose hydrogen-fuel-cell engine emits only water vapor, in March 2020. Wooed by Hyundai's advertising, he felt a hydrogen car would be good for long commutes and better for the environment.
And that is how the big change, truth be told, came about and here we are, staring at Hyundai that believes big in a hydrogen-enabled future.
Also Read: How Is India Planning To Grow Its Hydrogen Mission?
But where it stands in the present moment, there's this need and context to go the hydrogen way, where Hyundai stands and it does make a lot of sense too. If one were to hear the current group chairman, Euisun Chung speak of a hydrogen-enabled car future, you'd know simply why Hyundai is putting such a big bet on the said technology, thus making it the only carmaker besides Toyota that is leaning toward the refreshing change in thought and direction (one for the future):
South Korea's biggest automaker is the only global car company besides Japan's Toyota Motor Corp. to make such a big bet on hydrogen, pledging to have all of its new commercial vehicles, including buses and heavy-duty trucks, run on either batteries or hydrogen fuel cells by 2028. Its goal is to introduce a "wide range of hydrogen-based mobility solutions by 2040.
But there's also some space for legwork to be done in order to make a hydrogen-pro car future for Hyundai. So how was that? Bloomberg's report on the subject highlighted a key finding:
Consumers in Korea, however, haven't warmed to hydrogen cars the way Hyundai might have hoped. The vehicles account for less than 0.1% of total sales in the country.