Jeep Compass has been one of the major automotive launches in India this year and has created an all-new niche of buyers looking for premium features coupled with a sturdy built as well as great on-road presence.
However, Fiat Chrysler Automobiles (FCA) has witnessed a huge setback in their new journey in India as they had recalled 1200 units of the Jeep Compass due to a major that has put passenger security at risk.

Jeep Compass is one of those rides in which owners would love to floor the pedal whenever they get a chance and since the drive itself endows a lot of confidence and there is minimal body roll due to a compact built, however, the moment you lose control, it's the ABS with EBD that comes in handy in case of an emergency situation.
That said, there are times when technology itself cannot save you from accidents and it's the precautions that help you save your precious life, Air Bags being one of those in this case. Sadly, the Jeep Compass despite coming out as the major contender in the compact-Luxury SUV segment, already has a dent on its image as the said 1200 units were recalled by Fiat Chrysler Automobiles (FCA) due to an Air Bag issue.
Jeep Compass units manufactured between 5th September to 19th November 2017 have been subjected to this issue and the move is part of a Global Recall in which 7000 units in the US, 1,000 in Canada and Mexico, as well as 1200 units of Jeep Compass sold in India, are said to be affected.
It was reported that a supplier advised FCA that, during its airbag assembly process, loose fasteners might have inadvertently found their way out undetected in a small number of modules.
In simple words, some of the fasteners like nuts, bolts or plastic clips are said to have come loose inside the airbag module which can either puncture the airbag or in worse case scenarios, cause a puncture during emergency deployment. (Yes, It's That Bad)
The company is not yet aware of any injuries, accidents, complaints or warranty claims related to the issue, but has advised Jeep Compass owners to refrain from using the front passenger seat unless the issue is rectified.
FCA India and its authorized dealers will be contacting the affected customers in the coming weeks to carry out the replacement, free of cost. Customers are also recommended to get in touch with their respective dealers and check if the recall also affects their Jeep Compass, to be on the safer side.
The Jeep Compass SUV has been an instant in India in India and ever since its launch in July the carmaker has sold 7,561 units of the Compass in the country until October 2017. The 5-seater luxury SUV features a 7.0-inch touchscreen infotainment display, 6-speaker sound system, Apple CarPlay and Android Auto support, dual-zone climate control, reverse parking sensors with a camera and push button start/stop.
Also Read: 2017 Mahindra Scorpio Facelift Launched
The Jeep Compass comes with a host of safety features including six airbags, ABS with EBD, electronic stability control (ESC), electronic parking brake, all-speed traction control system and ISOFIX anchorages for child booster seats.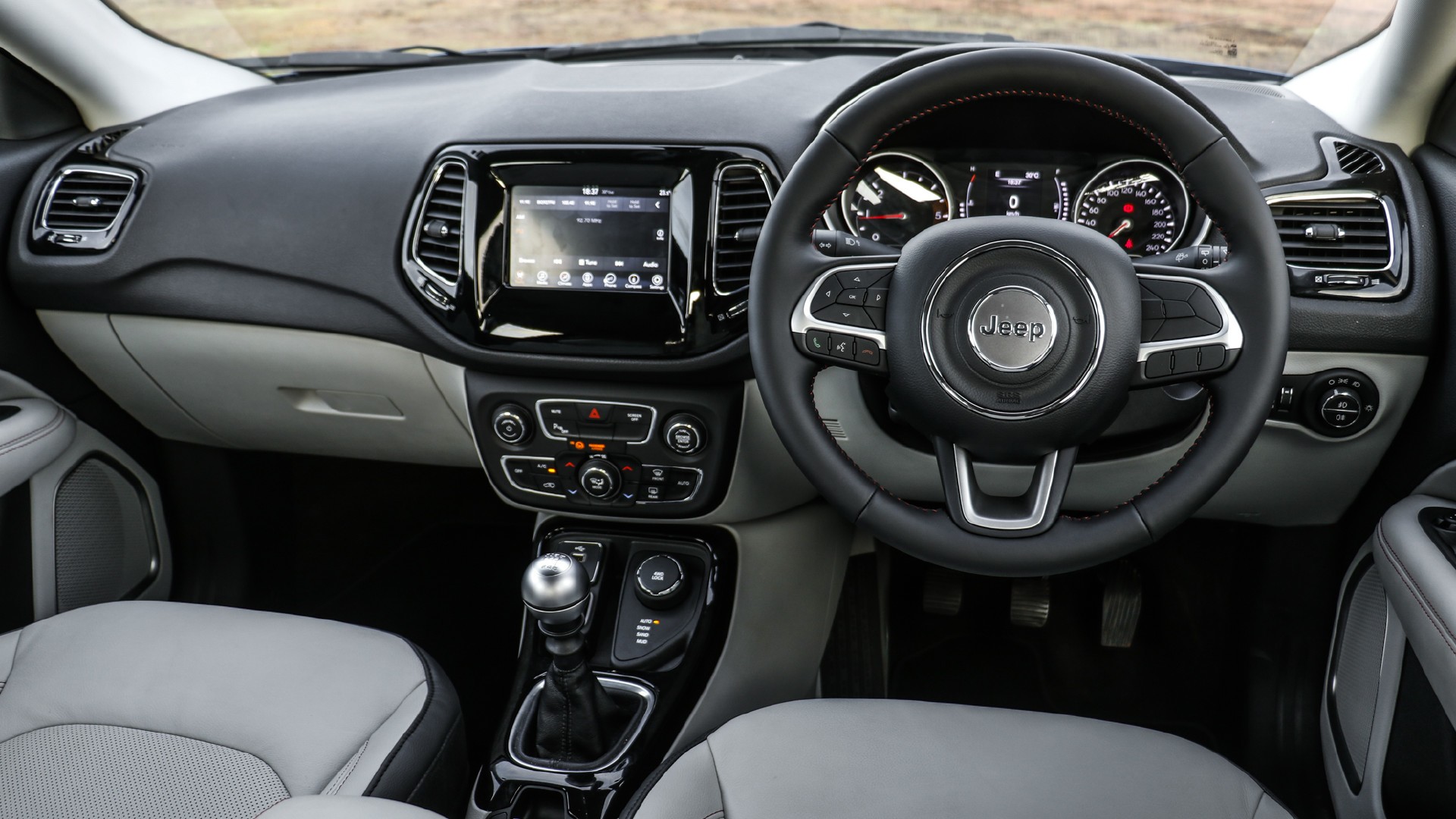 Priced between Rs 14.95 Lakh to Rs 20.65 lakh (ex-showroom Delhi), it is powered by a 1.4-litre petrol and 2-liter diesel engine giving out 160 bhp/250 Nm and 170 bhp/350 Nm, respectively, mated to 6-speed MT. There is also a 7-speed DCT for the petrol variants.
For More Details on Jeep Compass, Click Here.