It's a car brand that's captured imagination, fuelled dreams, delivered on promises and ignored dated concepts and done all of that- for decades put together. It's also, in a course of over seven decades of existence, become a synonym for Japanese might in automobile engineering. Many call it the middle name of trust. You and I associate its cars with a bankability one doesn't find everywhere. Honda isn't just a car brand; it's a revolution that's consumed everything in its wake evoking sheer awe.
And now, in with the changing times of the world, Honda is all set to re-orchestrate its car-making strategy in a way that pushes the throttle onto the future.
So this brings us to a cogent question: just what is one of the world's most celebrated carmakers and arguably speaking, the most well-known Asian car brand planning to do?
Well, come 2040 and Honda will only exclusively and solely sell electric cars. Surprised? Stunned? Or imagined that this was anyways going to happen?
Regardless of what one feels about the futuristic move, it could be said, that perhaps this is the sign of things to come, a sign of such a massive change on the horizon that it simply can't be overturned.
While it has admitted that its ambitions are challenging and perhaps even far-reaching, as stated in a company statement, Honda is determined to play a far bigger role in the EV space, than it has now up to this point.
In what can only be called a brave move with the shift being away from traditional ICE (internal combustion engines) toward a more secure, sound and pro-green direction, Honda's decision to exclusively market (or sell) EVs in the course of the future must be lauded.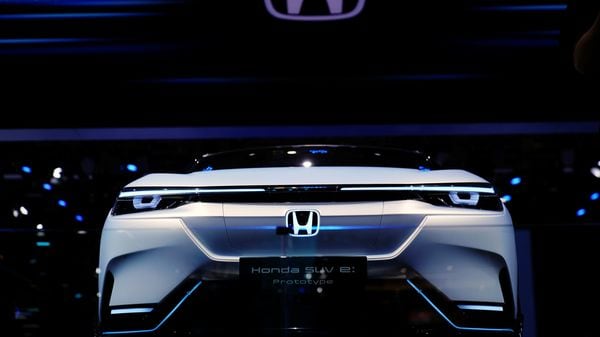 After all, it's a premier automotive establishment moving away from its comfort zone. A sign of bravery, a movement by which it can inspire the others endlessly- don't you think?
That being said, here's what the Auto section of the respected Hindustan Times had to say on the story:
Honda's new CEO Toshihiro Mibe held his first press conference after taking charge and outlined his plans for the company, core to which is its pursuit to become carbon neutral.
Mibe said that Honda aims to sell only electric vehicles and fuel cell vehicles by 2040. He said, "Honda will work comprehensively to address challenges in the areas of the environment and safety. At the same time, for the future, Honda will strive to lead advancements which will be made in the areas of mobility, the power unit, energy and robotics."
To conclude, the final plan to absolutely stop selling any conventionally-operated or run vehicles shall come into place by 2040. But a lot would already have happened before that period of time, such as- increasing the ratio of battery electric vehicles and fuel cell electric vehicles in all major Honda markets by 40 percent by the year 2030. This figure would swiftly and soon increase to 80 percent in the next five years.
Now while all of this might sound intimidating or challenging, the effort, according to Mr. Mibe is to strive collectively toward achieving this enormously important goal. That being said, Honda's already turning heads with its prominent electric car- the Honda e, which was launched in 2020.
Also Read: Ola Is Coming Up With An Electric Scooter! Here's What You Need To Know
Knowing the penchant of the mega automaker to deliver excellent and durable cars, there's no reason to doubt whether it can deliver an ace in the domain of purely electric cars.