In the not too distant future, Hero Electric's investment in Punjab is going to be a massive one. At a time where the country is brightly pushing forward the agenda for an electric revolution, these being times that are marked by a rapid change in the concept of Urban Mobility, there could be nothing brighter than seeing an established company playing its own sweet role in forwarding this interesting agenda.
That said, what the world urgently needs- in times mired by the excesses of climate change and a global automotive set-up that is constantly being challenged to remodel its contribution and 'say' in the global market- any forward movements toward working on the electric revolution is always a big plus.
Is it not?
In that regard, Hero Electric's investment in Punjab in the immediate future brings forth a positive development. But that said, there arises an important question.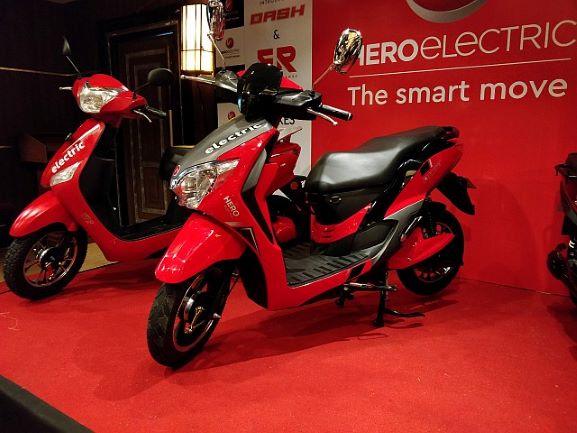 Just how big a step is Hero Electric's investment in Punjab? It's worthwhile to note that the Northern region of Punjab, among the principal contributors to the Indian GDP, is going to benefit from an investment that is actually worth INR 700 crore that Hero Electric has considered and confirmed.
The next most important step in this regard is to understand just what are the key steps that Hero Electric's investment in Punjab aimed at making.
To that regard- Hero Electric's forthcoming massive investment would be toward strengthening the company's dealer network. Apart from this, another vital step encompassing the big investment push from the ebb of Hero Electric is toward investing in its R&D and Product Portfolio.
The Ludhiana facility of Hero Electric is poised to receive this huge sum of investment that comes from the firmament of a brand that is, without any doubt, a household name in the country.
But all of that said, it must offer a great sense of pride to the country that one of the most respected brand names around has decided to take giant strides toward furthering the electric mobility revolution, interestingly at a time where conventionally-powered (or conventionally-fueled) vehicles are still trying their best to tangle with sales and productivity.
The revered two-wheeler maker has, in its step to contributing brightly toward a 'much-needed' cause has tied with the honorable Punjab government to develop EV infrastructure across the state.
Apart from that, it will also be working closely with the state government to create a platform that can attract the EV makers. This, it ought to be said, is a vital step from the standpoint that it will involve existing and forthcoming makers (of EVs) to further invest in the enterprising and dynamic state.
NDTV, had some key reflections to make in lines with this development when it shared- Punjab is also offering net GST reimbursement for seven years and up to 100 per cent Finance Charges (FC) and employment subsidy of up to ₹ 48,000 per year for five years which aids the adoption of green vehicles.
This, needless to say, is a vital step to encourage the production and introduction of more EVs than ever before as it takes care of the morale of those who are working toward a sustainable future.
On the occasion of the massive imminent step from Hero Electric, Mr. Naveen Mujal, its MD happened to share the following:
When I look back, I realize that it was the right decision to set up our first plant in Ludhiana, Punjab. The state has always supported us in all our endeavors, and we have found the right partner in them. The fact that has always enabled Punjab to be ahead of other states, is its readiness to embrace and promote e-mobility in the state and the number of incentives offered to attract investment from existing and new businesses. I am sure, Hero Electric and the state of Punjab can together make a considerable difference and lead the e-mobility in the country."