Climate Trends carried out a survey on 'the best reason to purchase an electric vehicle (EV)'. This survey was carried out by FourthLion Technologies and showed on September 6, 2018.
India stood at 20th position in Climate Change Performance Index (CCPI) in the year 2017. An improvement was made when India made it to 14th rank among 56 nations and European Union on Climate Change Performance Index (CCPI) 2018.
The Survey Participants
This was an online survey during August 21-24, 2018. The participants of the survey were people who either plan to purchase or drive a vehicle in the next 10 years. It also included Indian drivers and vehicle owners. 2178 people participated in this online survey.
The Outcome of the Survey
Electric Vehicle (EV) is the Future.
A huge community of aware and responsible citizens participated in the survey. 87 percent of the respondents strongly believe that they wish to adapt EV in their lifestyle 'to reduce air pollution'.
Air Quality is Poor. Its Symptoms are Visible.
Another revelation of the survey is that the poor quality of air affects them to a great extent. The effects of air pollution are showing up in them, their families and neighbors. This is the experience shared by 76 percent of the survey participants.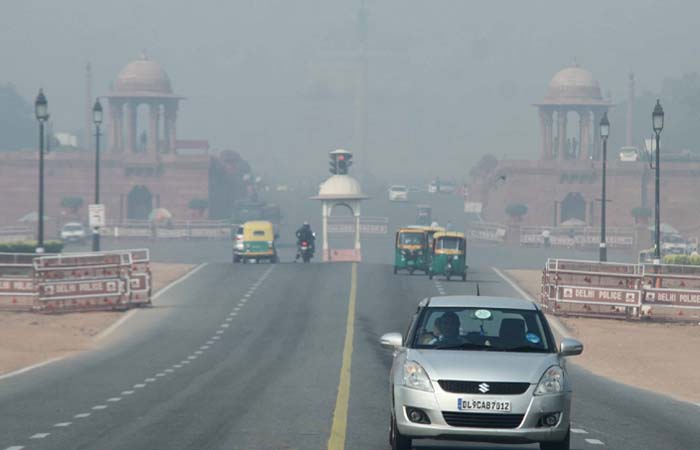 Delhi, the capital city, is so badly affected with the poor quality of air that 91 percent respondents confessed about the symptoms of air pollution clearly showing up in their health or in the health of people they know.
Other Indian cities where the respondents exhibited high percentage of awareness towards the effects of air pollution included Hyderabad at 78%, Chennai at 75%, Mumbai at 74%, Bangalore at 71 and Kolkata at 70 percent.
Yet another highlight of the survey is that these drivers and vehicle owners are looking forward to adopt electric vehicle as part of their spree of 'reducing air pollution in their city'.
The periphery of shift came from these two facts related to EV. One, EV has zero on-road emissions thereby reducing air pollution. Two, the cost per kilometer for recharging and driving an EV is lesser than fuelling and driving a petrol or diesel vehicle. The survey break down got a consensus of 72 percent on first point and 71 percent on the second.
How big is the threat of 'Air Pollution'?
The state of air pollution in India is horrendous and the climate trends are alarming still. The demon of pollution is a pan-India concern. The recent extremes of smog and dust have crowned Delhi with the undeniable distinction of being 'the most polluted city on Earth'. The 19 million residents of Delhi are forcibly breathing the smog, which is similar to smoking 50 cigarettes in a day.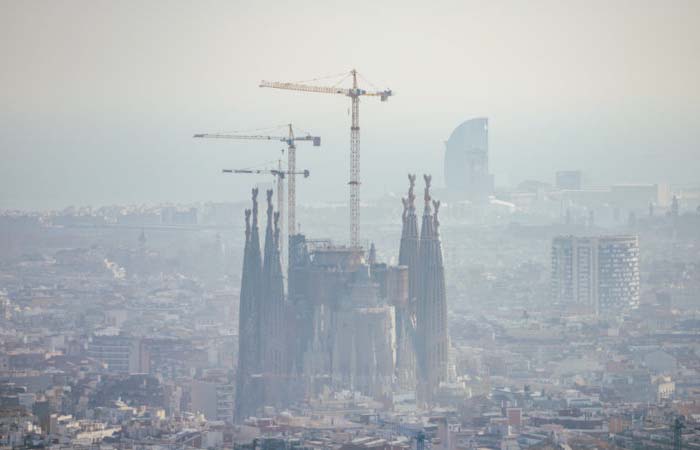 WHO has published a recent report which lists 'Top 20 Most Polluted Cities of the World'. Surprisingly, 14 of these polluted cities are from India. And, who is the culprit? Vehicles on the Indian roads are not only causing traffic, congestion and accidents; it is also a major cause for air pollution in numerous cities across the country. Vehicles contribute to a startling 24 percent of carbon emissions in India.
The New Future of Possibility
India is high on pollution and so is the risk of health hazards in the time ahead. But, there is also equal opportunity for transforming the environment by exploring automobile alternatives.
India is world's largest market for two-wheelers and third largest market in the world in automobiles. Today, major chunk of EV (93 percent) comes from the battery operated 'e-rickshaws'.
Air pollution is a grave concern which needs to be addressed immediately. The generations and life is at huge risk. Before striking for an all-sick community, let's wake up to our responsibility of changing climate trends. The miniscule improvement in Climate Change Performance Index (CCPI) 2018 is not sufficient. There is lot more to bridge the regional differences related to climate protection and performance. Our small step toward accepting electric vehicle (EV) with open arms can change the destiny of our lives in a 'greener tomorrow'.