Soon, the world could see China-made Tesla cars in Europe. The world's most-talked-about electric car company is all set to export its one-of-a-kind cars to the truly alluring continent. A continent that's currently amid complex economic challenges, with many having already written obituaries to the EU and with the COVID-19 Pandemic having only dented more blows than any would've desired in the first place.
To delve deeper into the trending piece of news from Tesla, then it can be said with confirmation that soon, the exports of the famous Model 3 (a beautiful sedan) shall commence to Europe.
The said product has been, is being made in the famous Gigafactory, which happens to be located on the outskirts of the usually booming Shanghai, one of the most vibrant of all Chinese cities.
Europe, according to Tesla, is one of the fastest-growing electric car markets in the world, not only for the famous American brand but for the rest.
Several Scandinavian countries having already adopted to electric cars, with other regions, in Western and Central-Western Europe, following the suit only suggests that bright days for the iconic electric car maker are here to stay.
There's already widespread awareness about the mega Tesla factory currently being built on the outskirts of Brandenburg, in Germany. It might not be too far-reaching to suggest that once ready, the Deutschland-bound Tesla development could well be the mega game changer in a country where one doesn't sense much thrust anyways from the existing automobile ecosystem toward pushing the cause of EVs.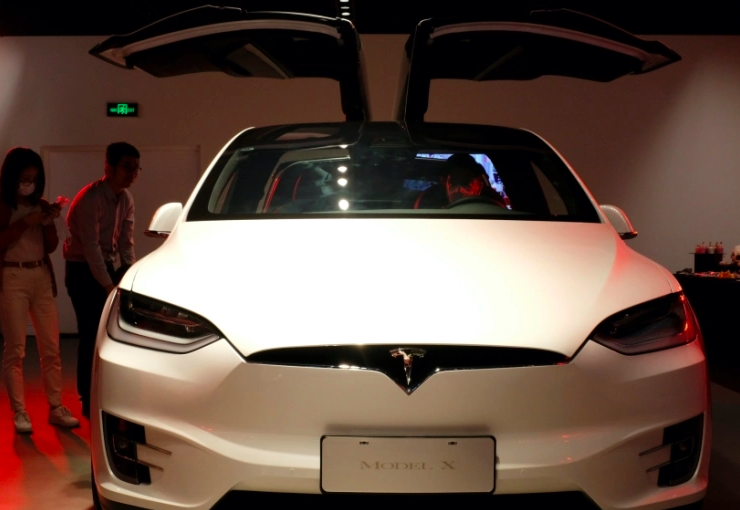 A piece of news published in the revered Al Jazeera happened to highlight the following in connection to Tesla's Europe development:
We hope to serve global customers as a global factory," Tesla's manufacturing director of the Shanghai site, Song Gang, said in an interview with local reporters. "The export of China-built Tesla models is a key step in the global layout."
The Shanghai factory has helped Tesla expand in China, and the company has said it has capacity to produce 200,000 vehicles a year at the site. Monthly registrations of locally made Teslas have been in the 11,000 range for several months, falling to 10,881 in September, according to data from state-backed China Automotive Information Net.
Also Read: Tesla's Gigafactory In Germany Makes Headlines For Unpaid Water Bills!
There could soon be a day where one sees more Teslas than ever on the iconic, cherubic environs of Europe. While it will also be interesting to see whether the local brands nestled in the European heartland can stand up to counter the presence of the path-breaking American iconoclast? Probably not too off the mark to remark that the world is soon going to evidence an interesting tug of war in this space. What do you reckon?