It's one thing to be in the business of selling brand new, first-hand, unused cars as there's a readily available market for it. But it's something quite other to be in the business of used-cars, isn't it? They don't sell in the magnitude of millions. They will always require the seller to put in that extra yard or two in taking it out to those who could often be cynical about the condition of the car- right?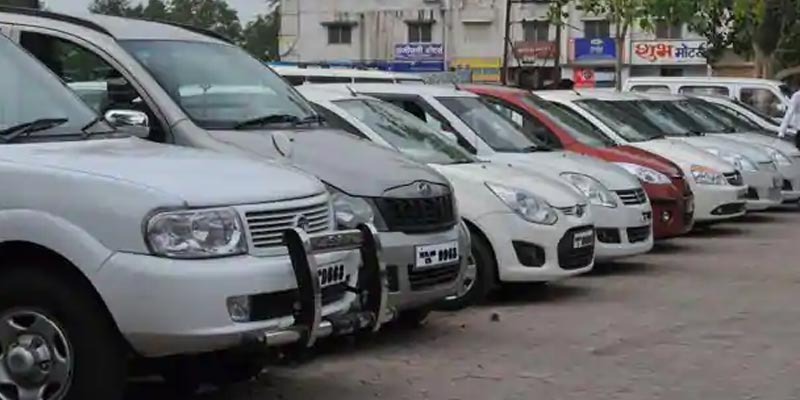 Chances are, if you wanted to know about the challenges being faced by the car dealers in Tiruchy, Tamil Nadu, at this time, then you could quite simply gaze at countless cars that are parked in their open yards.
Amid times of massive lockdown, slated to continue until May 17, 2020, until further notice, what can be a bigger plight for the used car dealers in Tiruchy than having to ask authorities if they can be allowed to conduct business?
For if not, then the way things are going, the used car dealers in Tiruchy could soon find themselves on the edge, beyond which lies the point of no return.
It's been over 40 days since hundreds of cars parked in wide open spaces at different places in the city famous for its deities and temples in Southern India, having remained that way.
None know where the next iota of sale would come from. The situation is such that the Tamil Nadu Car dealers and Welfare State Federation, that is composite of 400 members, with establishments in Thillai Nagar and few other parts of the city are in dire stress. They need shelters to protect their cars that have, for over a period of a month and a half remained in the open.
No protection to cover them from the constantly beating down sun whatsoever.
Now, how this hasn't helped is that the cars have developed cracks having been exposed to the brutal assault of the sun. But the problems being faced by these used car sellers in Tiruchi don't end there.
There are other complex issues like tyre damage, fading paintwork and other mechanical issues. What's the fate of these vehicles and what might become of their resale value- those who are in the business of know-how do not know how to persist with sales further.
Suggested Read: Ever Wondered What's The Temperature Of Your Car Or If It Can Get A Heat-Wave-Like Stroke?
What only exacerbates the problem is that there are rodents that have managed to enter the cars in one way or the other. Speaking on the behalf of other used car dealers in the city, here's what a car dealer in Tiruchy said, "At least 40 of my cars are parked in Thillai Nagar. As they have been in the sun for several weeks, all ave some defect or the other. The district administration should allow us to open our offices and start a business so we can carry out repairs, otherwise, car values would decline."
That's quite a loss, isn't it?
Meanwhile, another used car dealer shared the following:
"The government has specifically mentioned car showrooms should be open. Our business comes under that category. They can at least allow us to do repairs on the cars."
What's worse is that it isn't clear what steps have been taken by the existing government to provide some reprieve to those who need it the most. That being said, there are talks that a compensation of Rs 5,000 could be meted out. But will that actually happen – we do not know.